Dota 2
October 15, 2017 16:40
Liquid win over Team Secret on their way to the Grand-Final
Team Liquid are a step aside from defending the title of champions at SL i-League Invitational, defeating Team Secret with the final result of 2-0.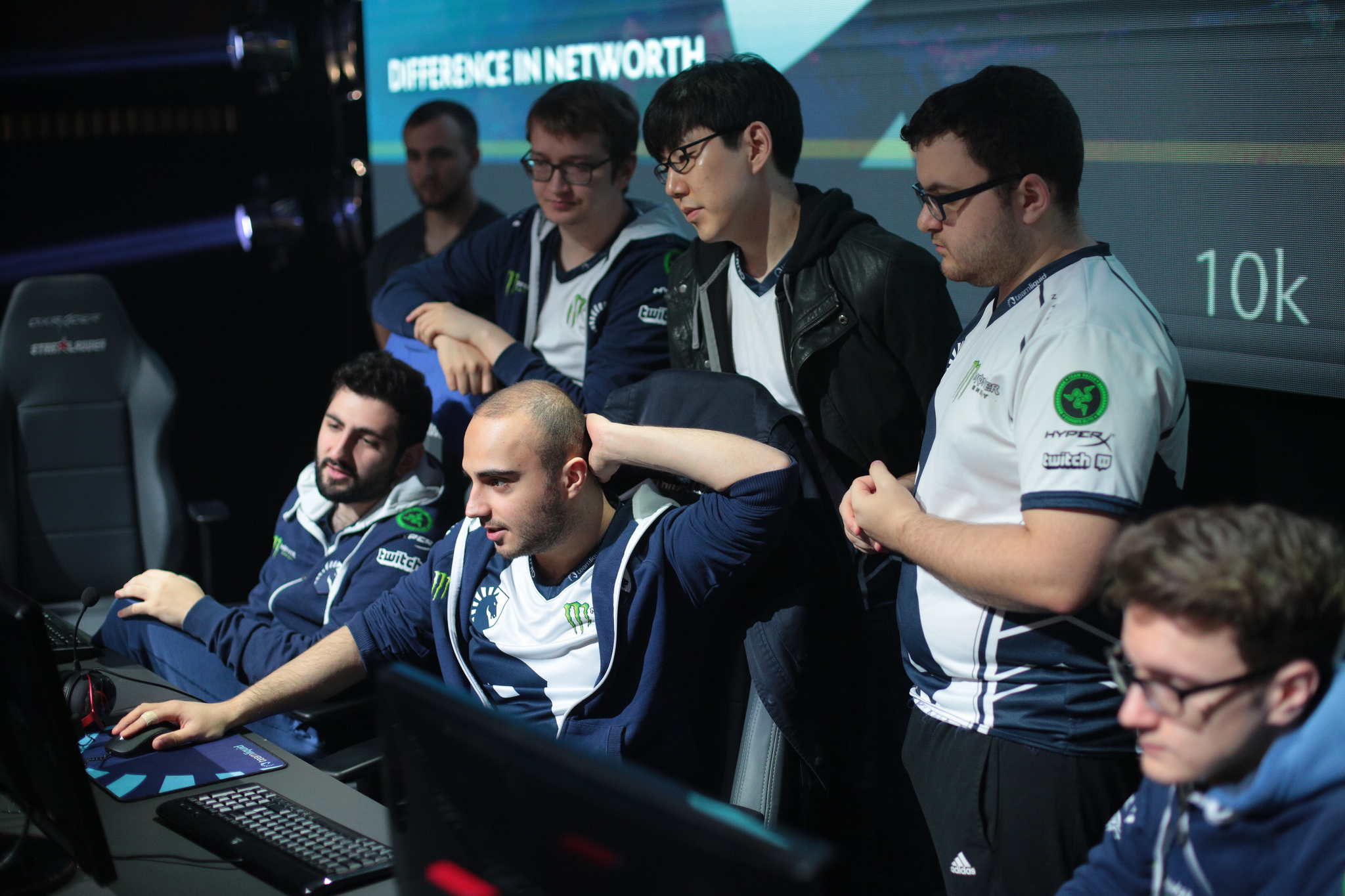 The first map was kicked off in a calm manner. Team Secret started split-pushing and killing enemy's heroes one by one. When the players of Team Liquid have finally entered the teamfight all together, they dealt with the enemy's squad and turned back to active gaming.
Then Secret and Liquid have switched their sides: now Kuroky and company started attacking the enemy and pressing them on their base. Thanks to the control of map, Liquid killed the Roshan twice, while Team Secret didn't even stop to prevent the enemy's pressure. An incredible game from MinD_ContRoL on Earthshaker and a huge damage by Bloodseeker and Broodmother didn't let Puppey make the comeback and left them with two destroyed sides. Team Liquid were too strong in the late-game, that led to the capitulation of Team Secret at the end of the first map.
In the second game Team Secret were gathering frags from all the map and secured the advantage in the mid-game even after Liquid bounced back from a failing start. As on the previuos map, the Secret's gap was cut down closer to late, when Liquid started fighting with the opponents as equal. After one of such Liquid's trips in response were destroyed the barracks of Team Secret on a mid-lane. On the 31st minute Secret tried to interrupt the opponents from taking Aegis, but payed for this with their lives. Team Secret failed to come back, while Team Liquid, not prolonging the game, quickly finished the game in their favor.
Team Liquid go ahead to the Grand-Final of SL i-League Invitational S3, where they are already awaited by team Mineski. Unfortunately for Team Secret, their performance at the Kiev Minor has reached the end. Secret took home $30.000 and 150 qualifying points for the following The International.