CS:GO
June 26, 2017 14:46
LAN-finals of ECS Season 3: Behind the scenes
During the ECS S3, players and talents shared their impressions and emotions from the tournament. Specially for our readers we made a set of interesting publications from the participants.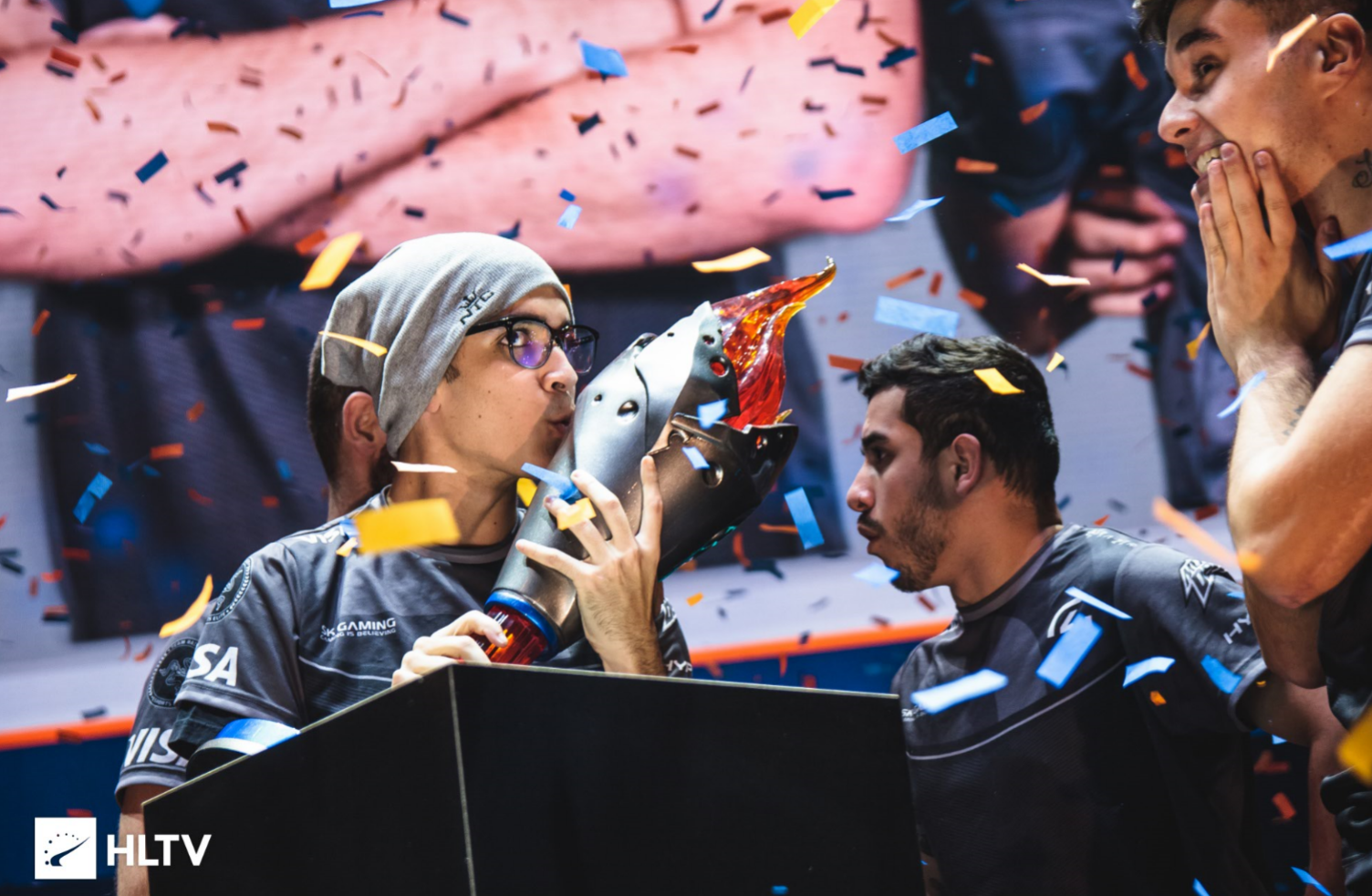 FalleN and coldzera managed not only to take the cup of ECS S3, but also to try themselves as hairdressers.
Massive props to Tom for volunteering for the Barber Shop at @ecsleague pic.twitter.com/JcJq69OQRc

— Dom Allinson @ ECS (@domallinson) 24 июня 2017 г.
✂️ THE #ECS3 GRAND REVEAL ✂️

🎥 https://t.co/qzZuEp19VS pic.twitter.com/G1BEpyugQd

— ECS (@ecsleague) 24 июня 2017 г.
While Thorin was analyzing the match, he couldn't even suppose that somewhere in the audience hall was being created his portrait.
at work pic.twitter.com/CMYJQb3Uw8

— Cas (@kn0nker) 25 июня 2017 г.
Note. Liquid have really decently performed at this championship.
Liquid have interrupted a streak of 9 victorious Overpasses for Astralis on LAN's. The Danish squad lost the Overpass on LAN for the first time for 2017.

— Oleksandr Petryk (@petr1k_tv) 24 июня 2017 г.
You can eternally watch 3 things: fire, water and how @TeamLiquid is flowing...
Why? because they do it really beautiful!

— Aleksey Kucherov (@xaocCSGO) 24 июня 2017 г.
After the win of SK Gaming there arose lots of discussions in twitter.
Despite the outcome here, I think @karriganCSGO is a top2 igl in the world. He really knows how to use his players in the best way.

— Jesper Wecksell (@jwCSGO) 25 июня 2017 г.
@SKGaming you fucking robots .. BJUTIFUL CS ! GG

— paszaBiceps (@paszaBiceps) 25 июня 2017 г.
That final showed great composure by both teams! That was crazy, congrats to the Brazilians!

— Olof Kajbjer (@olofmeisterCS) 25 июня 2017 г.
That's final was amazing @ecsleague 🔥 congrats @SKGaming and I hope @SK_fer will take MVP you deserve it bro! ☝️

— Rustem Telepov (@moucsgo) 25 июня 2017 г.
And well played to @SKGaming, i assume to say they are the best team in the world right now. Clear favorites for the major. Legends !

— Dan Madesclaire (@G2apEX) 25 июня 2017 г.
That's how grand final have to be look like! GGWP both teams! Gratz @SKGaming ! @SK_fer GOD

— Dauren Kystaubayev (@AdreNcs) 25 июня 2017 г.
Jesus Christ what is this tournament. Champions! 2 more to go before the break. Proud of our team. Thanks for cheering!

— Gabriel Toledo (@FalleNCS) 25 июня 2017 г.
Huehuehue you won't take our major qualifier... 🤔
Congrats !

— Nathan Schmitt (@G2NBK) 26 июня 2017 г.
I love the mentality of my team. NEVER GIVE UP, ITS NEVER OVER BEFORE ITS OVER

— FaZe kioShiMa (@kiocsgoo) 25 июня 2017 г.
Now I'll drink until die, cya next life 🍾

— Epitácio (@TACOCS) 26 июня 2017 г.
Can I join you?

— NiKo (@fazeniko) 26 июня 2017 г.
Момент победы SK Gaming
🏆 THEY'VE DONE IT @SKGaming ARE YOUR #ECS3 CHAMPIONS! 🏆#VAMOSSK pic.twitter.com/dN1pjt0BE7

— ECS (@ecsleague) 25 июня 2017 г.