CS:GO
November 20, 2017 18:02
Ksenia «vilga» Kluenkova: Women esport is developing and WESG is the evidence
Ksenia «vilga» Kluenkova, a player from the team Russian Forces in CS:GO discipline and a finalist from Russia on the finals of European qualifiers in Barcelona, found the time to have a small talk about the WESG tournament and its women component. In the interview Vilga brought to light the story of team's creation and an experience of taking part in the Russian qualifiers, as well as the situation in women's esport in general.
Ksenia «vilga» Kluenkova
photo credit: HLTV.org
- You have been a part of esport for a long time already, starting from 1.6, then moved to CS:GO. Tell us about your career, its high points and main achievements.
- Hi! I have been playing since 2004. All my career in 1.6 I have been playing only in Russian and CIS teams. In 2012, after a small break, I switched to CS:GO, started playing in international squads. In 2015, playing for Bad Monkey Gaming, I won my first champions' title on the tournament Intel Challenge Katowice. At the moment I am playing for Dynasty Gaming and we are the most award-winning women team in CS:GO – we have been winning all women tournaments since 2016.
- How did you learned about WESG? Were you following the tide of the previous season? When and why did you decide to take part in the season of 2017?
- I have known about WESG for a long time already. This tournament had never offered a contest for women before, so this year we all were glad to hear pleasant news about its women division. Also at the moment this tournament has the greatest prize pool - $100 000 for the first place. The second tournament in terms of money fund, IC Katowice, has $15 000 for the first place.
- How was the team Russian Forces gathered and who was the thought-leader of this squad, who brought the members together?
- Me and Anna «Ant1ka» Ananikova have gathered the squad. I know that it would be hard, as the Russian team ex-London Conspiracy was securing second places on the latest two world championships. And we had to overpower them. I wrote to Candy and Ailey (Alyona «Candy» Kuvaeva and Alyona «Ailey» Bordukova, - editor's note). And then spending some time searching for the fifth one, we decided to invite Nast1a (Anastasia «Nast1a» Evdokina, - editor's note). Eventually, I am glad to play with these people specifically. He have already shown a good result, winning a slot in the European qualifiers and also we are having a lot of fun together.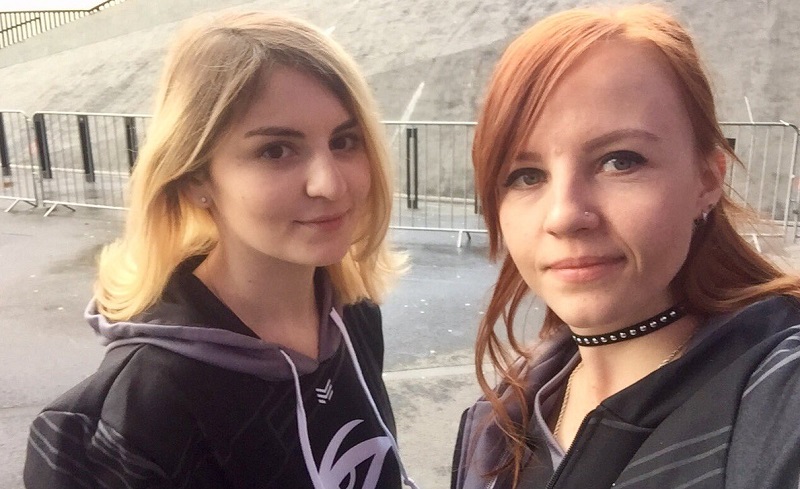 - Tell us something about the Russian qualifiers, was it difficult? What can you say about the tournament, about the level of contestants, your expectations.
- Yes, there was a lot of problems during the online qualifiers. Plus the preparation was really hard, as two of our players were hospitalized at that time. About the tournament – we were slightly disappointed by the prize pool – only $400 for a team for the first place (for the Spanish teams the prize fund was amounted to 7500 Euro for the first place), but in general everything was ok. As I have already mentioned, the hardest thing was to deal with ex-London Conspiracy, who have been playing together for about two years already. But everything worked out for us and we gained the upper hand with 2:0 in the final.
- And now you have advanced to the LAN-finals in Barcelona, where you are expected by a clash for tickets to the Grand Final. Tell us how are you getting ready to it, do you study the opponents? Who, to your opinion, has the strongest national squad? TOP-3 teams, since in the European finals will be offered 3 tickets.
- I am looking forward to the European qualifiers. We are trying to practice almost every day. It's a bit difficult to combine the practices with our team-trainings in Dynasty Gaming, so we have to practice for 7-8 hours per day. We were studying the rivals on the finals of Russian qualifiers. Here the matters are worse, as all squads are mixes, who have a small number of official matches. But we are trying to find everything, however there is still a huge possibility that they will play in the same manner. Top-3 teams, as to me – our team, the Swedish and Norwegian mixes.
- You are the player of team Dynasty Gaming along with Anna «Ant1ka» Ananikova, where also are playing zAAz and juliano. At the time they, being a part of the Swedish team Dynasty, won the qualifier in their region and will perform in Barcelona. What is your opinion on this situation? If you meet in a match, will your joint experience affect the game?
- No wonder that they have won the qualifier in their region. They are very experienced players and the squad is good. The fact that we are playing in one team for a long time already will influence the game, to my opinion, as me and Anna know how Zainab and Julia are playing. I think that we have chances to win over them, but but let's see how it goes.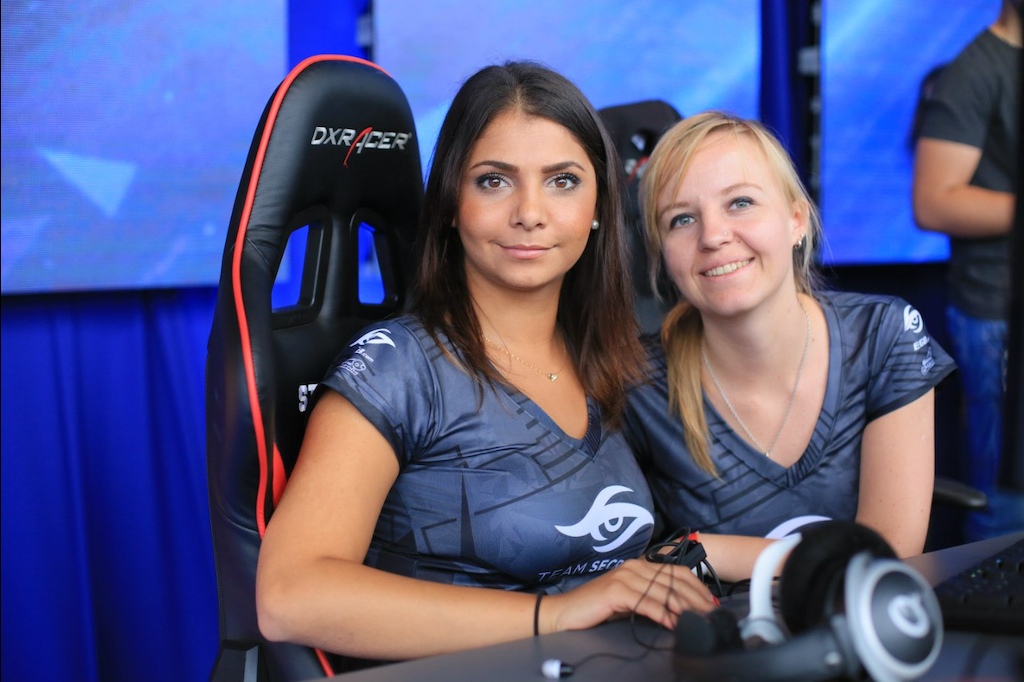 - Tell us something about the women esport. How are things in the industry in general and what it lacks? What the tournament organizers have to do in order to support the women CS:GO-scene particularly?
- Women esport is developing with every passing year, there are arising more championships with bigger prize fund, and WESG is the evidence. The organizers have to make these tournaments more media-oriented, as, for example in the previous year, when StarLadder was offering skins, which you could win, just staying on a stream of the match. And also they have made a great advertisement in the social media.
I think it lacks one thing: girls need to have an opportunity to attend the tournaments for men and also we should try harder to be better in every official game.
- What is your opinion about the women divisions in the current season of WESG in CS:GO and Hearthstone? And is it necessary to expand it for other disciplines, as Dota 2?
- The teams' lineups are very strong, it looks like the best representatives of countries have gathered. About the expansion – it all depends on the number of players and viewers of the particular discipline.
- In general, what are your expectations for WESG and impressions so far? Does esport need such kind of an Olympic event, since usually the teams and clubs are multi-national?
- It's pretty interesting to try something new – gathering the one-national squad, trying to get ready to the largest tournament in women CS only in a few month. But still the restrictions, implied to the squads won't affect the quality of games positively. It's easier to play with your team, but since we all are from different countries, it's impossible.