CS:GO
July 28, 2019 11:45
kinqie: "We always play differently"
We had a conversation with Semyon "kinqie" Lisitsyn from the Russian team DreamEaters on the second day of the Playoffs at StarLadder Major Berlin 2019: CIS Minor.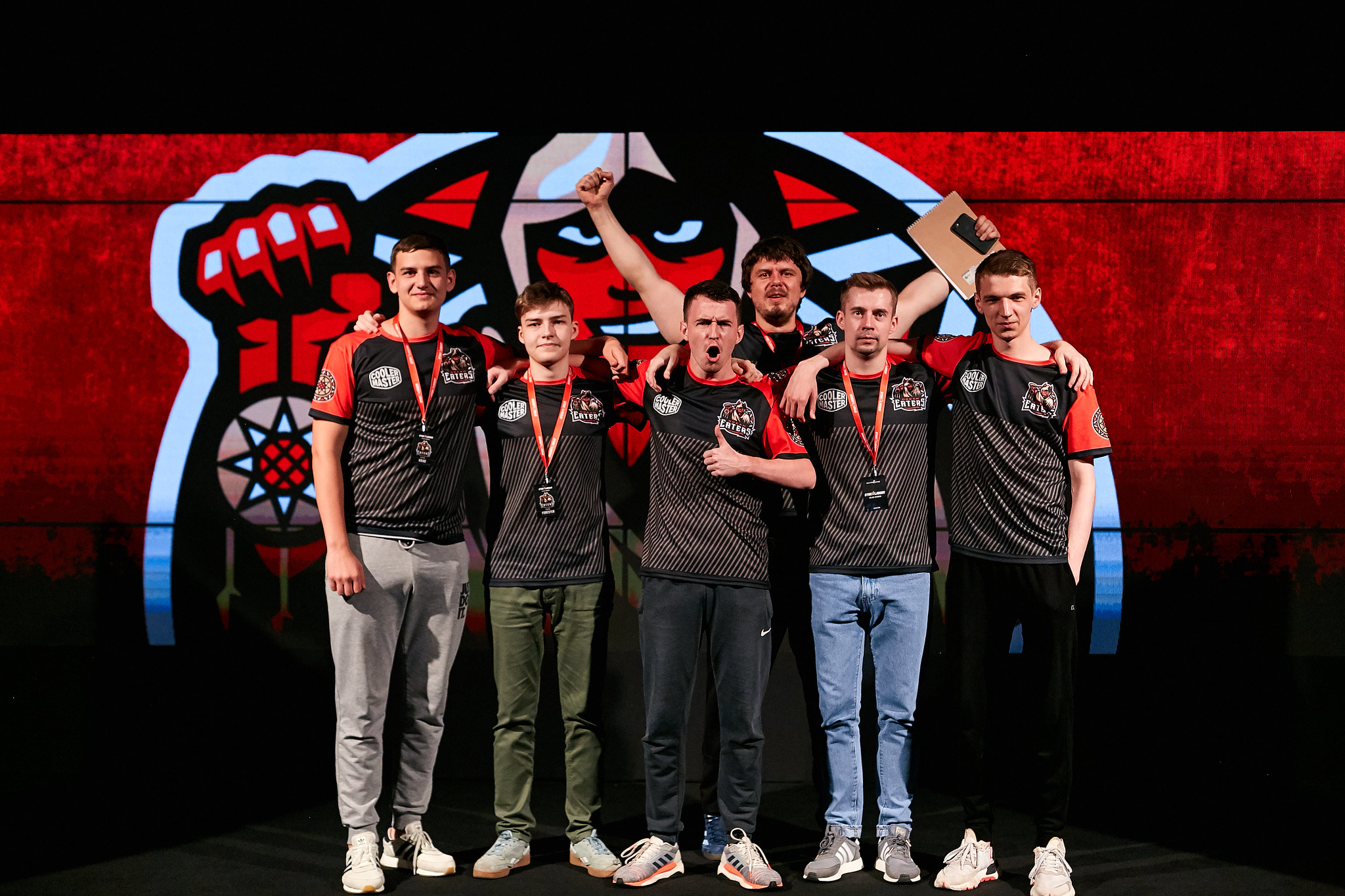 kinqie's DreamEaters is one win away from qualifying for
StarLadder Major Berlin 2019
He told us the story about how the team was created, what kind of problems they usually deal with while playing online, and commented on DreamEaters' results at this CIS Minor.
Tell me about how and when your team, the current lineup of DreamEaters, was established.
At the beginning, I was playing with Vladislav "Krad" Kravchenko and Igor "Forester" Bezotecheskiy. At the time, we were representing another team. Meanwhile, there was the DreamEaters organization which had a different roster. Our team managed to qualify for Russian e-Sports Championship 2018, while DreamEaters didn't. It was very important for the DreamEaters organization to attend this tournament. For that purpose, they created a new division called DreamEaters Academy and picked our team up for the job as we already had a spot at the event. We participated in Russian e-Sports Championship 2018 under the tag of DreamEaters Academy. There, we showed a decent performance and took second place. Right after the final match, we talked to DreamEaters' CEO. He told us that DreamEaters was going to make some changes, and after that, we joined the organization.
At the time, me, Krad, and Forester joined Anton "speed4k" Titov and Albert "Leo" Islamov. We had played with this roster for nearly six months before leo left the team. He was our caller, so we replaced him with Svyatoslav "svyat" Dovbakh who became our new captain.
WePlay! Forge of Masters is the last LAN you have attended before the CIS Minor. What did you learn from that event?
The lesson we learned is that there was no sense in attending the tournament with a stand-in. That's because we emphasize our team play. It's not like that we are simply running around without a certain idea, trying to beat our opponents by raw skill. We emphasize the need for playing team-based. [The player who missed WePlay! Forge of Masters], krad, is our playmaker. He is the guy who usually creates space on the map. Frankly, he is the key piece of our gameplan. He couldn't attend the event, so we just decided to give it a try and we didn't expect us to do good. In the end, we took the place that we deserved - last 4th place (laughs).
Lately, you've been participating in many online-tournaments. What do you think about competing in CS:GO online? Why is it so hard to win sometimes and why is it complicated to keep consistency there?
It is twice as tough for our team. If we are not on a bootcamp, we have two guys playing from Crimea, and their ping on the EU servers is usually 70-100. My ping on the EU servers stays on the same mark of 70-80. I'm from Yekaterinburg, while Forester is from Surgut. He also has a high ping just like the players from Crimea — 70-100. It's obvious to understand why it's hard. If we are on a bootcamp in Moscow with 30-50 ping, we usually have consistent and good results in online-events.
You've previously attended one Minor, which was the CIS Minor for ESL One Cologne 2016. Now, you are participating in your second Minor. What difference do you see between these two events?
They are different in the way they are organized. It's important to note that at my previous Minor [in 2016] we didn't have practice rooms. There, we had only one hour to warm up. There were two lines of tables on the stage, so two teams could play simultaneously. We had access to 10 PCs which we could use to warm up. Coming into a match [at that event], usually one hour before the start, you would be invited to warm up on PCs that were not set up. You would warm up and go to play your match. Other than that, I think that [these events] are the same. The only thing that has changed is the location, as we went from Moscow to Berlin.
Let's talk about your performance at this Minor. In the first match, you crushed Team Spirit on Overpass, but today, you eliminated them from the tournament. Before that, you took down Warthox Esport and put up a good fight against Syman Gaming. Do you think that you win these games due to your preparation rather than individual skill?
Actually, it's about both our tactical preparation and individual skill that we always work on. We also have Alexander "zoneR" Bogatyrev, who is a great coach. Beside putting pressure on our opponents and affecting their morale, he also knows almost everything about the game. He usually gives his researches to svyat, and after that, svyat tells us about everything and we decide what we would do specifically against our opposition. We always play differently. Our gameplan depends on who we play against.
Tomorrow, you will play against the loser of Syman Gaming and forZe for a spot at StarLadder Major Berlin 2019. Who do you expect to see there?
I think it will be Syman Gaming. We will have a rematch. [In the previous series], we were ready for Syman, but we were just unlucky in some crucial moments. Actually, we are ready to defeat them.
You've been playing Counter-Strike for many years. What is your source of motivation to keep going forward?
I just like the game. I love it. I don't know how it would sound, but in my team, most of the times, I have the highest amount of hours spent on CS:GO. If we practice, I practice. If we don't practice, I play on the servers of "surf", "KZ", and so on. I just play the game and that's it.
What do you desire to achieve before the end of your career?
At a minimum, I want to qualify for a Major. After that, we would see what would happen.
kinqie was interviewed by StarLadder's @EllanarkJesus