Dota 2
February 04, 2019 17:30
Kiev to host StarLadder ImbaTV Dota 2 Minor
StarLadder and ImbaTV are happy to share details about the spring Dota 2 Minor, which will be held from March 7th to the 10th. Eight teams all over the World will travel to Kiev to fight for the $300,000 prize money and an invite to the Major - DreamLeague Season 11.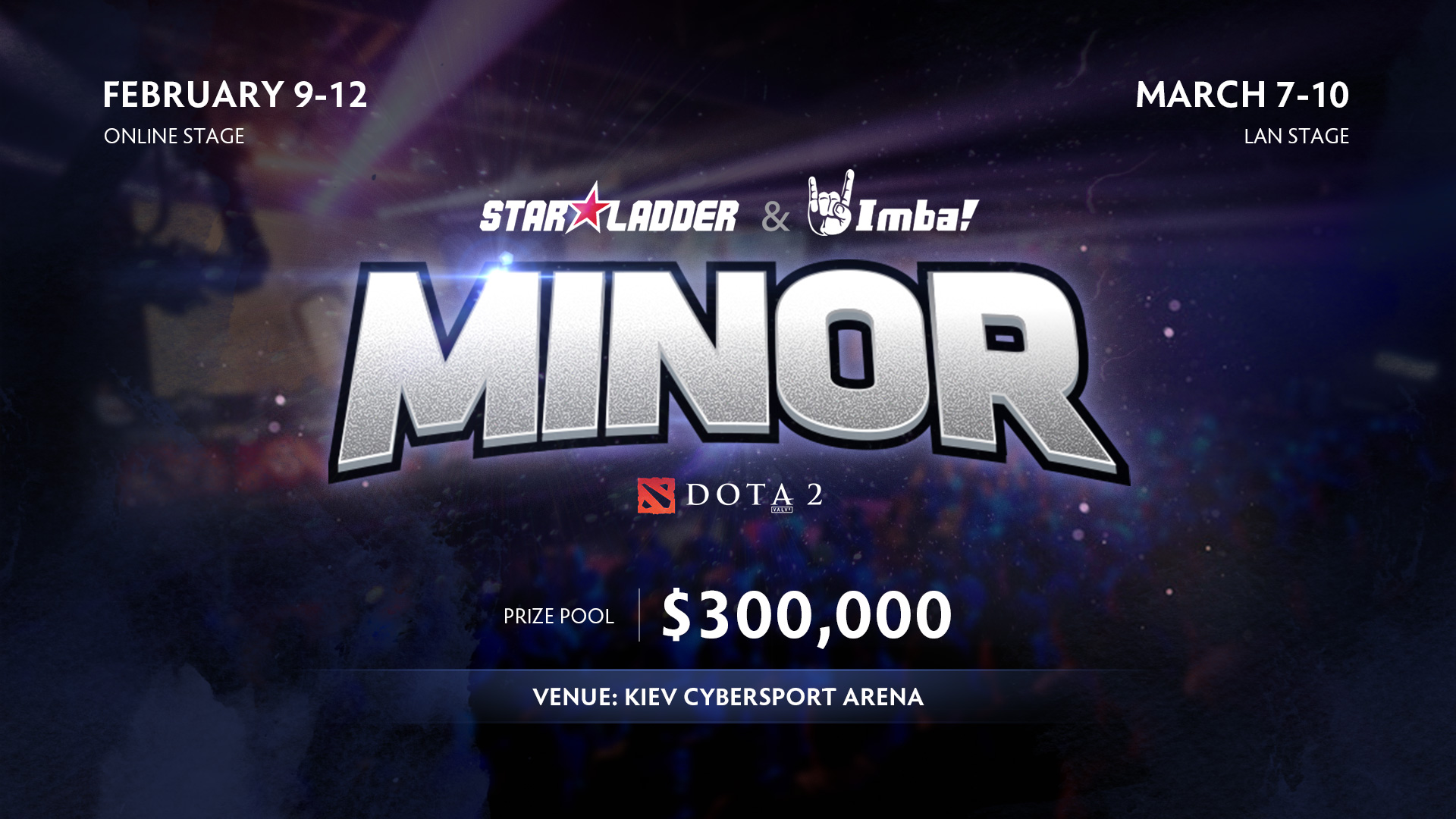 To define eight participants, we will make qualifiers for each of six regions: North America, South America, Europe, CIS, South-East Asia, and China. Note that every region will be represented with one team and only China and CIS will receive 2 spots each.
Prize pool distribution:
• 1 place — $125,000
• 2 place — $70,000
• 3 place — $35,000
• 4 place — $25,000
• 5-6 places — $15,000
• 7-8 places — $7,500
StarLadder ImbaTV Dota 2 Minor Qualifiers will be held from February 7 to February 12 and will be divided into Open and Closed stages. The main part of the Minor will be located in the Kiev Cybersport Arena from the 7th to 10th of March and will be open for live audiences. Tickets will be available from the middle of February.
For commercial offers and partnerships, please write to [email protected]
For any media and press inquiries and for accreditation, please contact [email protected]