Dota 2
April 27, 2017 16:05
Team Liquid advanced to the next round of the Playoffs
In the second match of the first day within the Playoffs of The Kiev Major, Team Liquid were playing against NewBee. The renewed lineups of these teams faced off against each other only once - in the group stage of DAC, when the match was finished with a draw 1:1.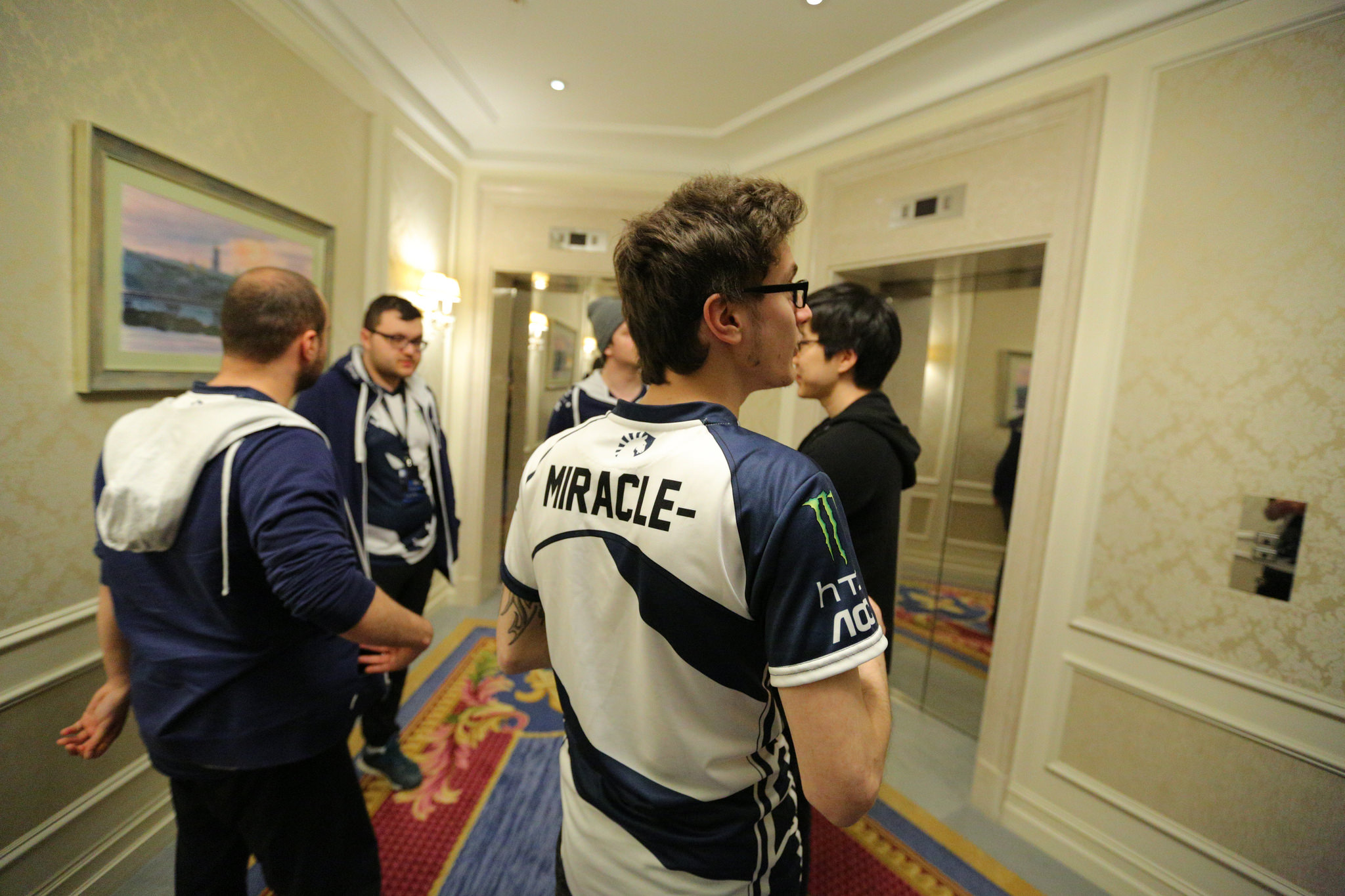 The first map of the clash was kicked off with a pretty careful game by both teams, but, already up to the 15th minute, the advantage of NewBee became quite scary for the enemy. However, Liquid still had a chance of win, in case if they would be prevailing in team fights. But a few mistakes in a row by Miracle and way not the best game by Куро and GH let the Chinese team strengthen their positions, defeating the opponents.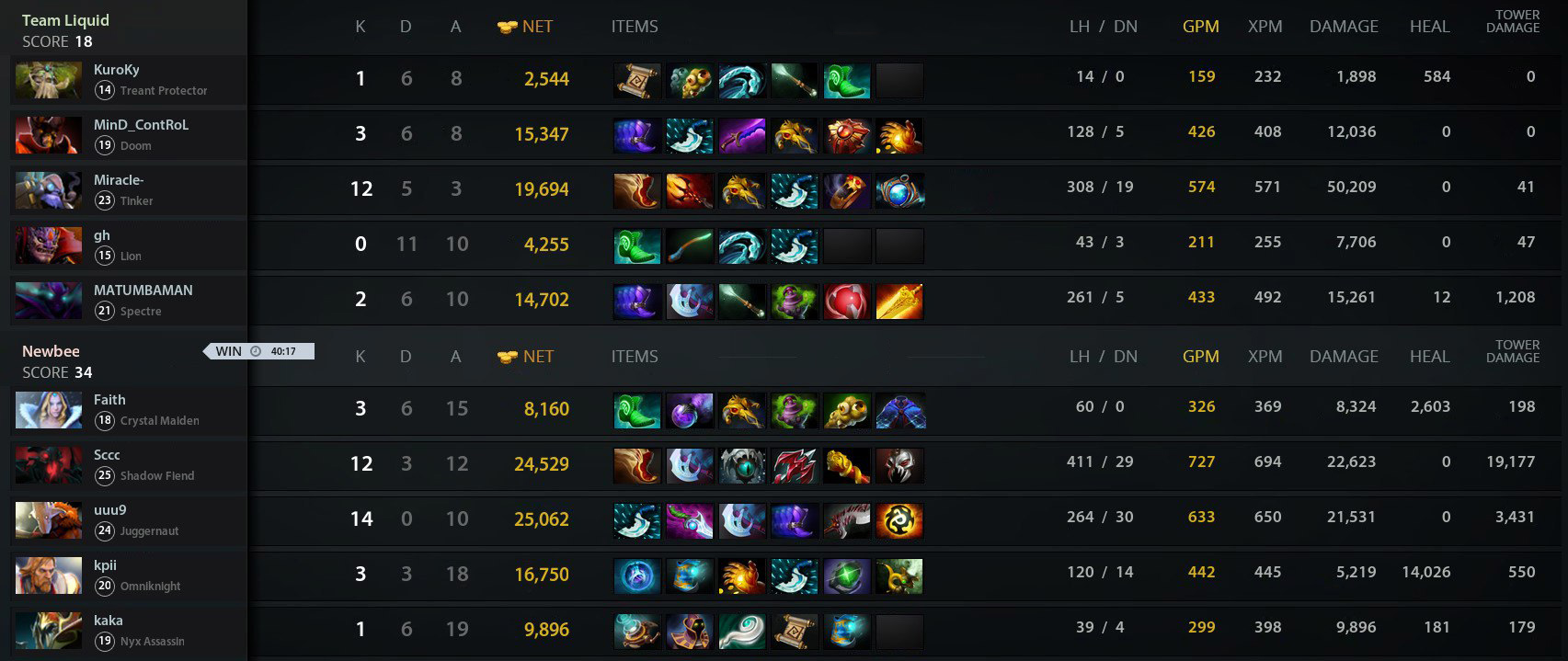 Only in the start of a mid-game, the European team entered the game, responding with 10 frags and giving a tiny hope to the fans. For the following 20 minutes Liquid played back 5.000 of the log in gold and reached 7.500 in their favor. Mainly due to Miracle, who was gaining 700 of gold in a minute. But the question what to do with Templar Assassin, who had all slots staffed with artefacts, became a real dilemma for NewBee. An incredible comeback brought Liquid to a victory on the second map.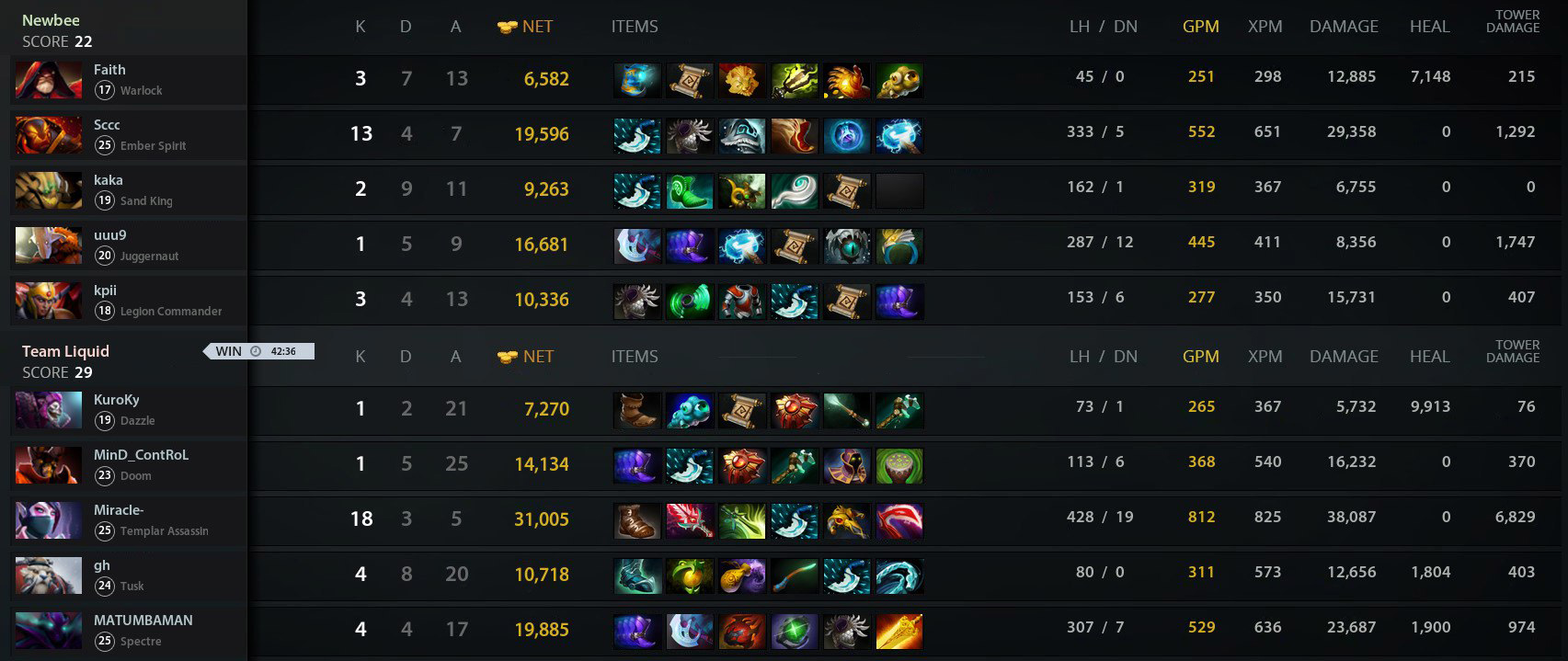 The third map was the most tense in a clash Liquid vs NewBee, as any of the teams wanted to leave the tournament on such an early stage. The match was kicked off with a kills-exchange: the players were entering fights on the mid at every turn. But, as for Miracle and company, such an active game profited greatly. Liquid secured the starting advantage over NewBee and went on, pressing enemy with a single goal - to enter the highground, picking up at least one side. Up to the 25th minute, Liquid were leading the map, eventully gaining the upper hand on the third map and in the series at all.
All news and information about the tournament may be found on the page of The Kiev Major. Follow to stay in touch.