Dota 2
April 24, 2017 22:07
Kiev Major: second day of the group stage schedule
The second day of the group stage The Kiev Major, which will be held on April 25, will bring fans 14 matches. The teams will be seeded for the play-off grid according to results of the group stage.
The second day will begin from the third round, where the best teams will meet each other to find out who will take the first lines in the standings and finish the performance ahead of schedule in the group stage. The remaining teams in any case will go to the fourth, final stage.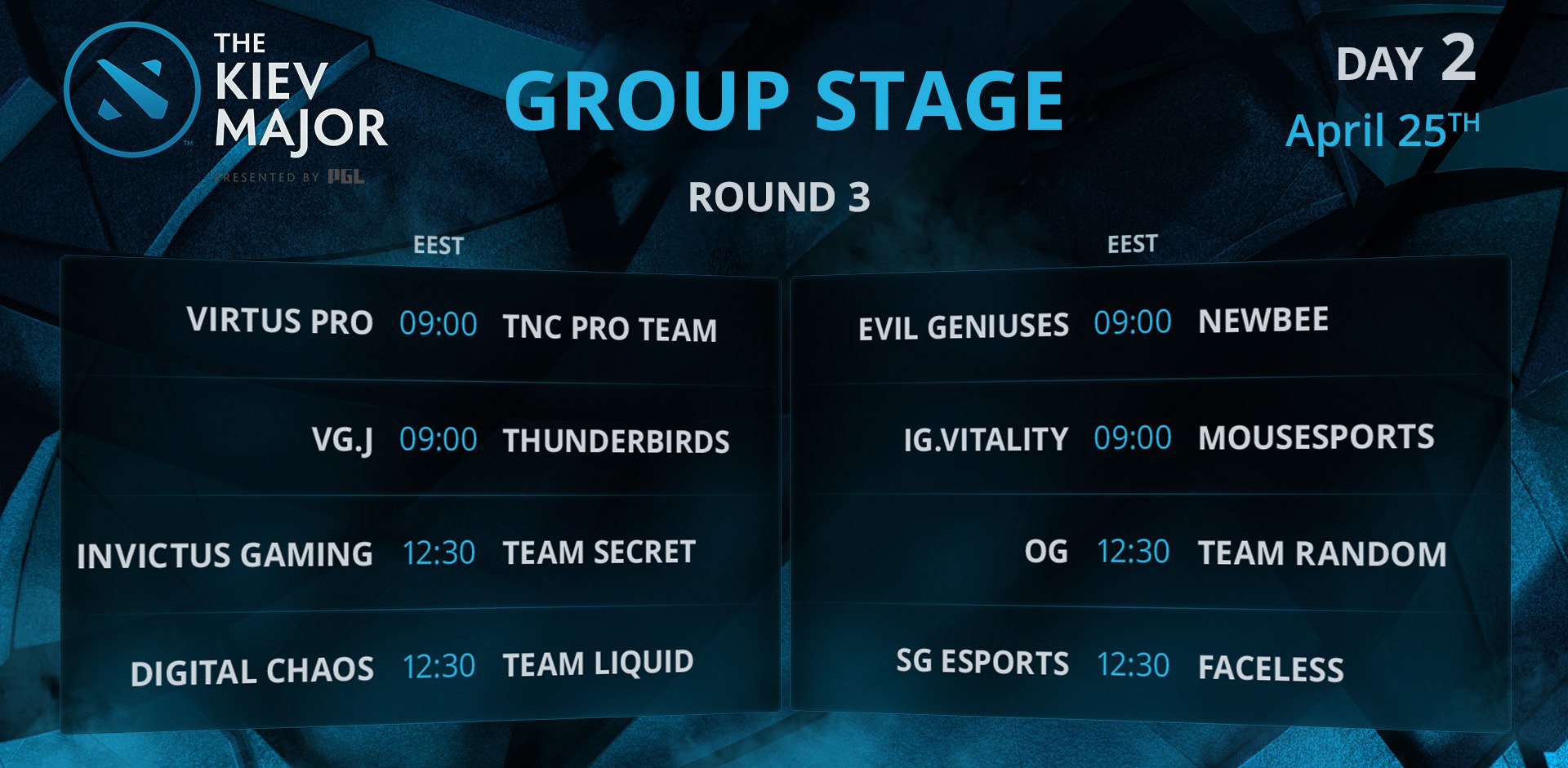 Schedule of the third stage, CEST time (+1 for Kiev/Moscow time):
In the fourth round there will be only 6 matches and they will be played in parallel for 3 games.
All details of the tournament can be found on the page of The Kiev Major. Subscribe to our Facebook, so as not to miss anything important.