CS:GO
February 25, 2019 16:00
jks: "It really helps that everything [at the Major] is hosted in the same location"
For the first time in the history of Renegades, their CS:GO lineup has gained the Legend Spot at a Major, making it through The New Legends Stage of IEM Katowice 2019 after defeating ENCE Esports, FaZe Clan, and Team Vitality.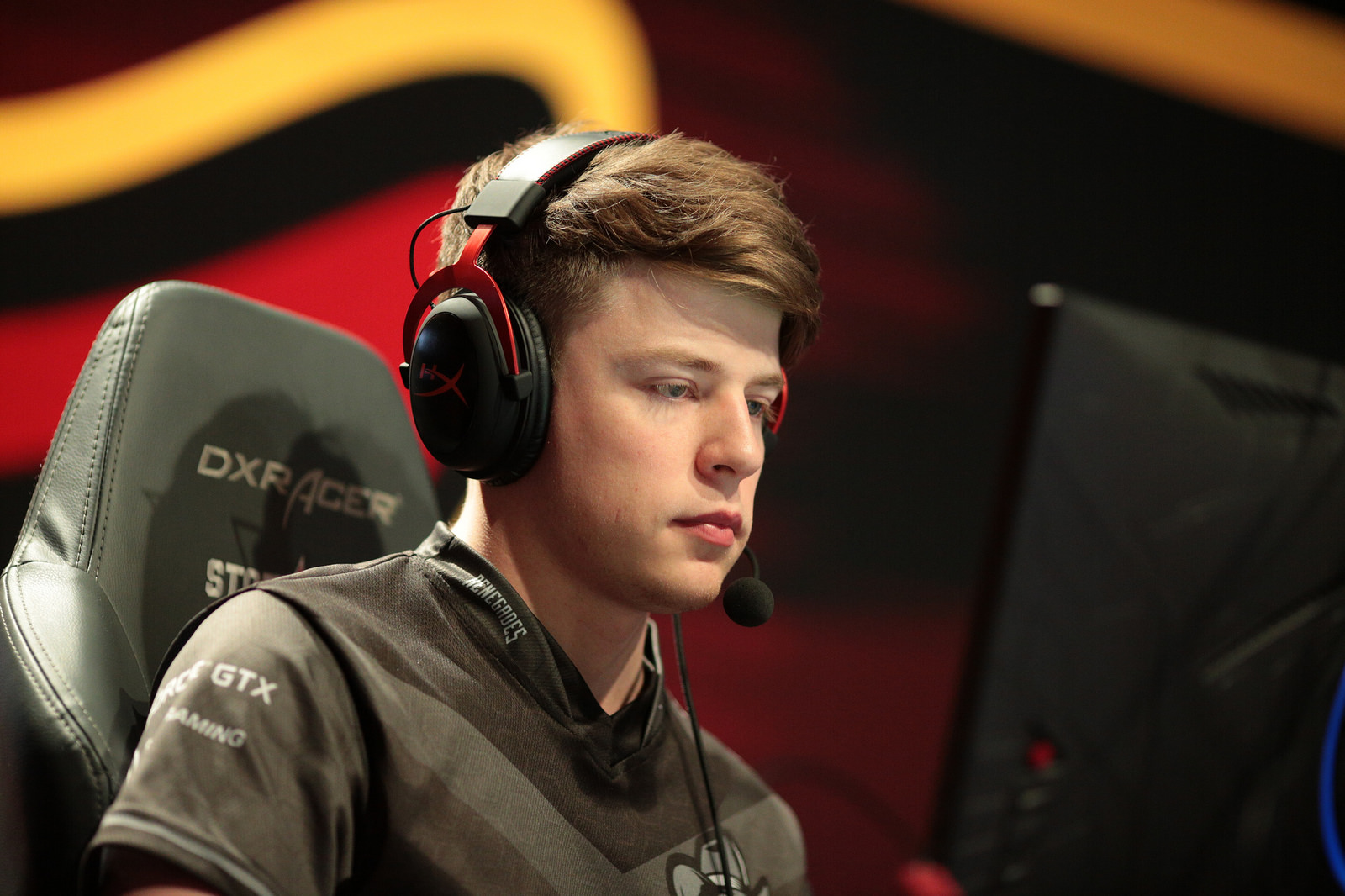 jks' Renegades have made it to The New Champions Stage
of IEM Katowice Major 2019
As Renegades got a day off after finishing the groups 3-1, we approached Justin "jks" Savage and asked him some questions. In the interview for our website, the Australian star commented on their performance in Katowice, discussed the synergy between their IGL and coach, and shared some thoughts going into The New Champions Stage, where they will start by facing off against MiBR in the quarterfinals.
Congratulations on earning the Legend Status at this Major! What does it mean to you and your lineup?
Yes, it was a surprise that we did so well here. But yeah, it feels really good because it's the first time when I got the Legend Status at the Major. [It has happened] after all the tries I had in the past few years. We were getting close sometimes, but we've been also bumping out for so many years. It feels like a relief, getting rid of a lot of pressure from our shoulders. Yeah, it feels really good.
Not many people expected you to go this far at the Major. From your perspective, what is the secret of your success here?
It definitely helps that we've been here for quite some time, going through all the stages. Originally, we had to play in the Australian Qualifier, but then we had to play the Minor which was hosted here. After that, we went through the Main Qualifier and then through the Group Stage which was also held here. It really helps that everything is hosted in the same location.
We've been having the same practice room provided by ESL for like a month now. Even before that, we were playing on a bootcamp in Poland. It was a really long bootcamp, and I guess that's probably the thing that helped us the most, along with having a schedule for our practice, fixing things that actually needed to be fixed, and finding the holes in our game. We have done it a lot better than we had in the past, so that's why people can see us playing a lot more structured and making fewer mistakes. And I think, on top of all those things, everyone is playing really good right now. Everyone is really confident, and we get along outside of the game.
Aaron "AZR" Ward is getting a lot of praise as he as an IGL, in cooperation with Aleksandar "kassad" Trifunović, brought Renegades to the whole new level. What has changed within the team, and how is it different from what you had with Noah "Nifty" Francis?
Aaron and Aleksandar work really good together in terms of the way they see the game, and they understand the way they want us to play the game. It's always good when you have a coach and an IGL who have really good communication with each other. I think, on top of that, those guys understand the game the way they want us to play it, and it also helps everyone to have a better idea of where we are supposed to play, according to their game plan. Right now, I feel like just because those guys get along really well, inside and outside of the game, it helps everyone to feel being on the same page, which is really important for our team play.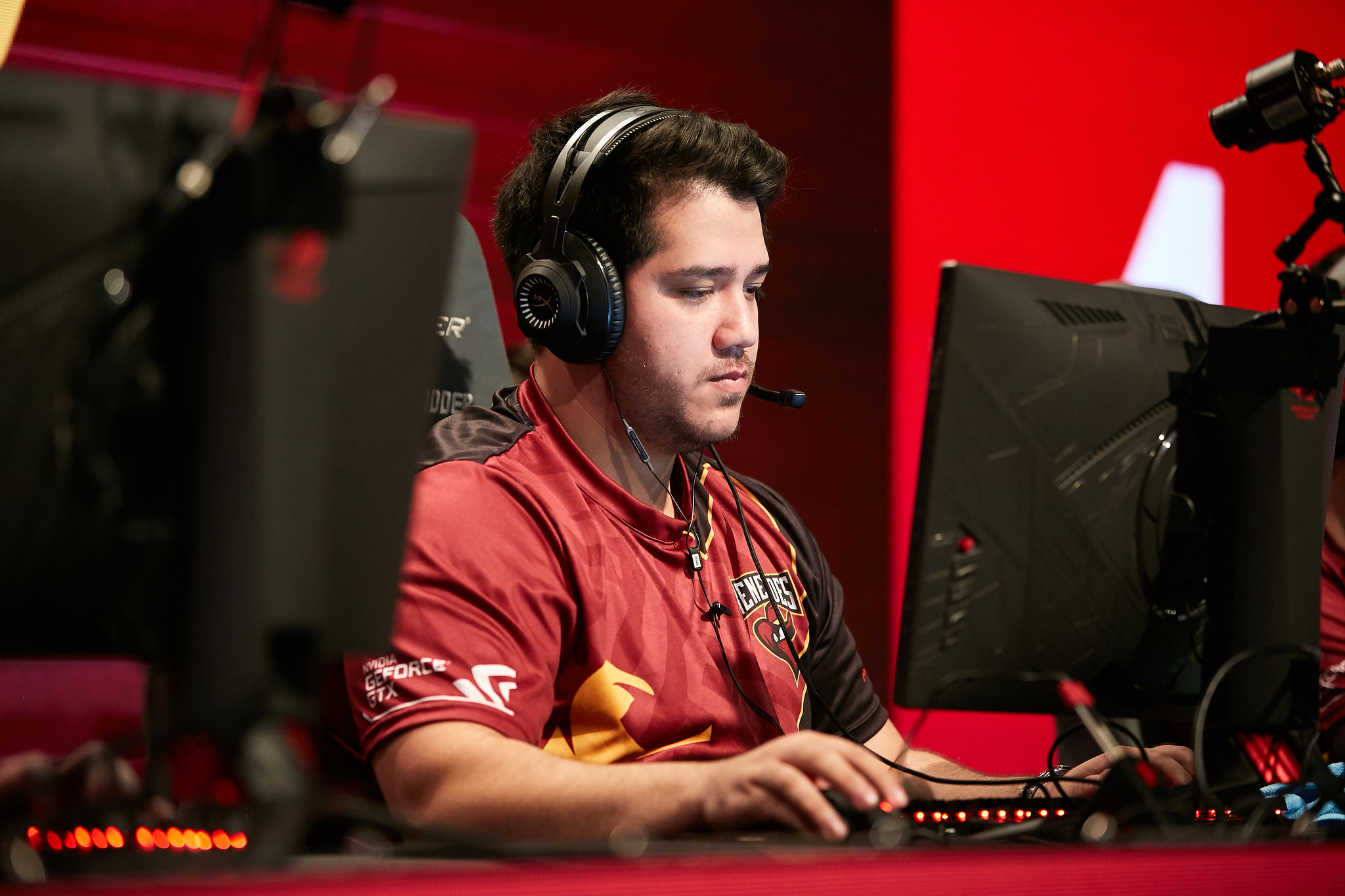 AZR took over the reins of leading in Renegades
after Nifty left the team
Aaron is a natural leader. He's always been like a secondary caller when we had our previous IGLs. He's fitting pretty well to that role. Of course, I helped as well, but he didn't really need a lot of time to get used to it. I'd say those two things are the main factors why they're doing so well.
What do you think about Grayhound's showing at this Major? Obviously, they finished on the last place, but have you noticed any positive things about their performance?
Of course, they had some close games. One of those games was against Team Vitality where the Frenchmen bounced back and beat them in overtime. They also had a close game against Cloud9. It's nice to see those guys performing, even though they finished 0-3. A lot of their games were really close, and they could have actually ended up with another result. It's nice to see another Australian team being really competitive on the international level.
And, of course, ORDER did the same in the past. I don't know if they had much success recently, but they were pretty close to beating Na'Vi at ESL Pro League if I remember it correctly. It's nice to see that some Australian teams are putting the effort and getting close to taking maps from really good teams. It's good in comparison to how it was before when a lot of Australian teams were coming overseas to be destroyed. It's nice to see that the scene is progressing pretty well in general.
I think those guys should just keep on the same track and do what they're doing right now. It's obvious that they've got better than they were in the past. We always have close games against them as well, and we can tell that they are very structured. They know what they're doing and they understand the game well. I feel like they are similar to us. They are on the same page as they get along inside and outside of the game. I think if they keep grinding they will end up being pretty good, so they will cause more upsets overseas.
Do they have the potential to become the next Renegades?
I think so. I mean, they are really nice guys, and we get along with them well. Everyone in the team wishes them nothing but the best. Hopefully, they will do good overseas at the next few tournaments.
Did you know that right now you are the highest rated player from Renegades at the Major? Do you feel like you're on top of your individual form?
It's nice to know I'm doing good individually, but I don't like to think about the stats too often because I don't want it to affect me mentally. I feel comfortable in the team right now which is probably why I am playing better. Overall, it's a team game. As long as I'm helping everyone else in the team to show their best, and they are helping me at the same time, we will be capable of winning against a lot of teams.
In Renegades Joakim "jkaem" Myrbostad did something he couldn't do after his time in FaZe, as he finally returned to the top of the CS:GO scene. Is there anything special about why he's been such a good fit for the team?
I think he is comfortable with his current role in the team, which is an entry fragger, and he hasn't really played that role in the past. The thing about him is he has a really good aim. If he is concentrated on his crosshair and not really worried about anything else outside of the game, he's like Håvard "rain" Nygaard from FaZe. He plays the exact same role, and he's really good at being an entry fragger. Also, they're close friends, and it's funny how that worked out in the end for both of them.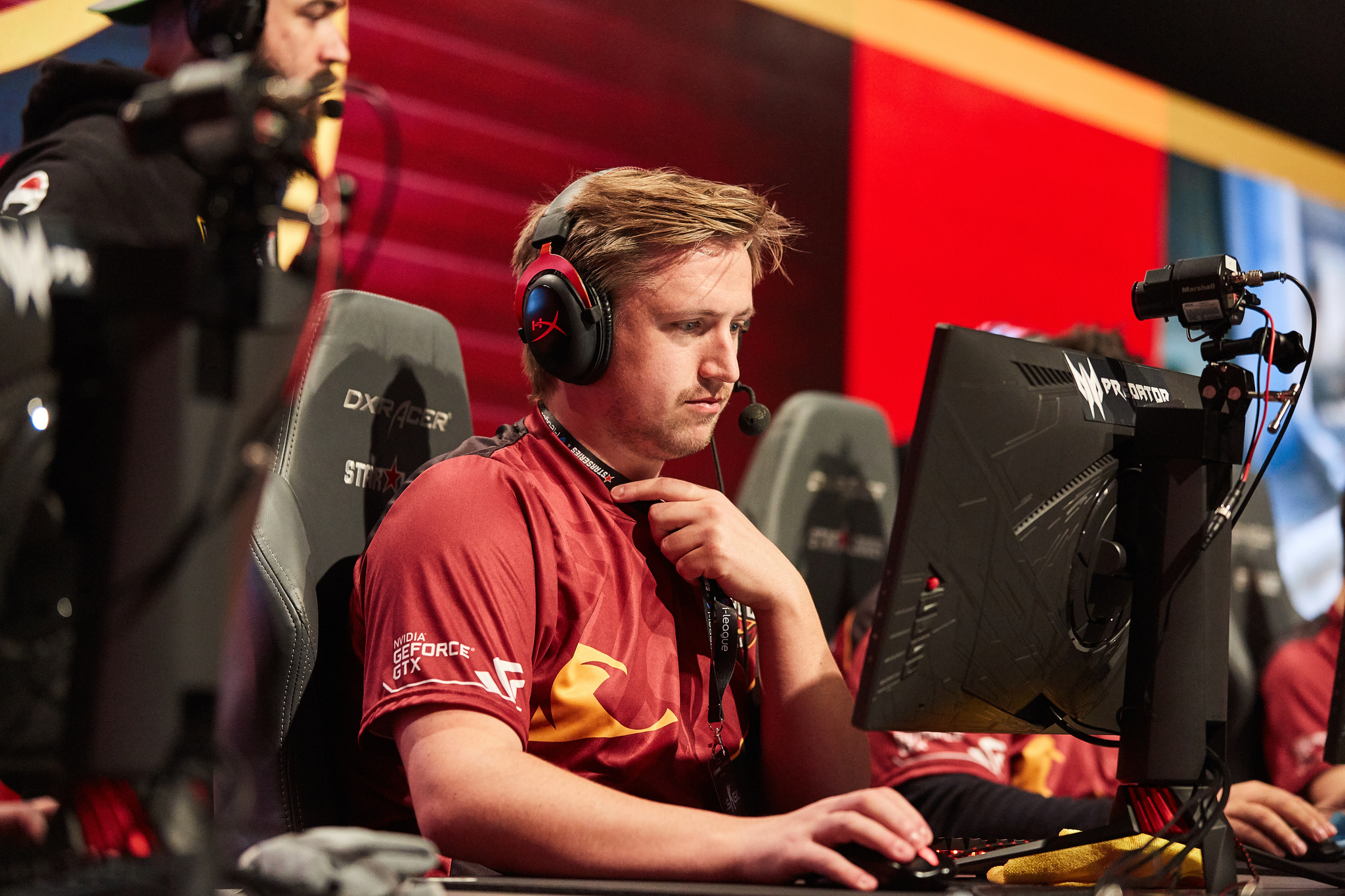 jks thinks that jkaem's role in Renegades
is similar to what rain does for FaZe Clan
He had trouble adjusting to it because being an entry fragger is not always the best role. As an entry fragger you die a lot, and if you had a bad game you think it's all on you and stuff like that. In the end, it's just a really hard role. And if you have a bad game and don't make a lot of kills, it's not really the end of the world because you go first into pretty much every bombsite or every area of the map.
I think what we have done to make him comfortable is that everyone understands what his role is, and no one really cares if he has a bad game as everyone knows it's just a role that has to be done. We are trying to make him feel as comfortable as we can just by supporting him, making sure that our flashes are on point, so he has the best chance to find opening frags. He has been playing pretty well lately, so regardless of the role and stuff I think he's just a really good player. His role is making him better, as well as us supporting him.
How do you feel about ESL allowing to have the crowd for The New Legends Stage?
It's awesome because in the past the group stages were held behind closed doors. For the teams that don't make it to the actual stage, which was the case for us in the past a lot of times, it's always been like a massive goal to make it to the stage because there you have to play in front of the crowd.
It feels nice to get this small crowd because you can get the experience from playing on stage in front of people. It's just the whole new feeling when people watch you play. It's a really good feeling and a great experience. I think it's a good thing that they have a crowd coming in to watch the games before the Playoffs. It's also a great experience for the crowd and the guys who didn't make it further.
Should they do the same for the New Challengers Stage?
Personally, I wouldn't really mind. I think it would be good. I like the idea of you having to play from the small areas to get to the bigger ones. I wouldn't mind it, to be honest.
Do you think that AUG must be nerfed? If you think so, should it be risen in price or be changed in the game itself?
I don't know if it should be. I don't really like it but I use it anyway just because it's obviously overpowered right now, so it makes sense to use it to get the best advantage possible. In the past, when people just started using it, I didn't initially like it and kept using an M4, but then I switched because AUG is a good gun.
AUG is strong right now, and you need it if you want to win the CT half. A lot of teams are winning 10-5, 11-4, and 12-3 as CTs, so I think something definitely has to change to make it a little more balanced. I'm not sure what it can be. Maybe raising the price, so you have to think about it if you want an extra flash, giving it up just to buy an AUG. I can't say it's a bad thing that must be changed in the game, but if it will continue favouring the CT side then I think that something has to change.
What do you think about MiBR? They are your next opponent at this Major. Will you prepare some antistrats, or you're going to concentrate on your own game?
I think we've been doing a good job recently, looking at the other team's spots where they play at and not worrying too much about fully antistrating them. When we were doing that in the past, it was getting into our heads so we were expecting something that didn't usually happen. [In those situations], the rounds were going to crap and we were losing.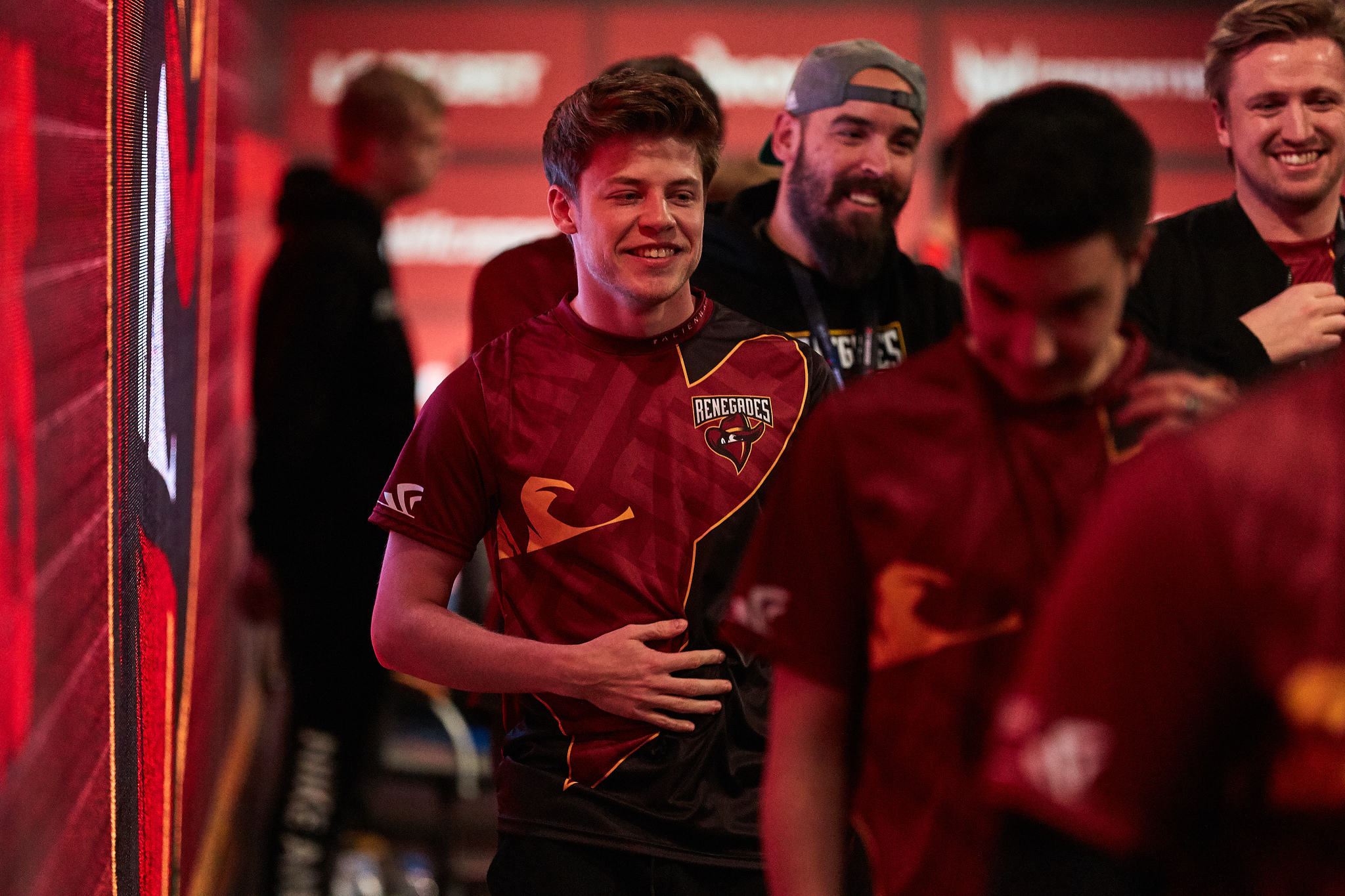 According to jks, Renegades are not going to prepare a lot of antistrats
for their next match against MiBR
We don't really want to think too much about it because in this team we are not doing it a lot anymore. We've changed the way we play a normal game, so I think we will do a bit of both. We will look at the small things that may help us in the rounds to make things easier, and we will focus on our own game because we have been playing really well recently. We don't really need to change all our game based on the rounds that they do. I think we will stick to the same game plan we have been doing and, hopefully, it will work out.
Now you have a few days off. What are you going to do?
Today isn't actually a real day off, but other than that, tomorrow I think we will go back to normal practice routine, following the way we have been going through so far. This day started with a little break because the last game at this stage was pretty stressful for us. But after that, we will return to our usual schedule. I think everyone is excited to play on the stage, and everyone wants to get back to practice.
And now, we have the last question. Who do you think is going to win this Major? Who will be the MVP?
Speaking about my Pick'Em, I'm going to put us as the Major Winners, of course. I can't go against us, that has to be us. But I think the likely answer is obviously Liquid or Astralis. Maybe, Liquid will be able to do it this time just because they have a new lineup, and maybe, they have that slight mental edge from the iBP Masters where they beat Astralis. That has probably changed something within their team. It has to be one of these two.
And of course, it's us. That would be great If we make it through and beat Astralis after defeating MiBR. We will take the games step by step. I think everyone is focused on MiBR right now. And I guess that the MVP would have to be Nicolai "dev1ce" Reedtz, obviously, but I'm going with Keith "NAF" Markovic. I think that in the final these two players will go off and show us a really good game.
Interview was given to StarLadder's @ankojust