CS:GO
July 27, 2019 14:30
Jerry: "I've always had only one goal - to leave a legacy [on the CIS scene]"
Andrey "Jerry" Mekhryakov was interviewed by StarLadder after his team, forZe, proceeded to the upper-bracket final of the Playoffs at StarLadder Major Berlin 2019: CIS Minor.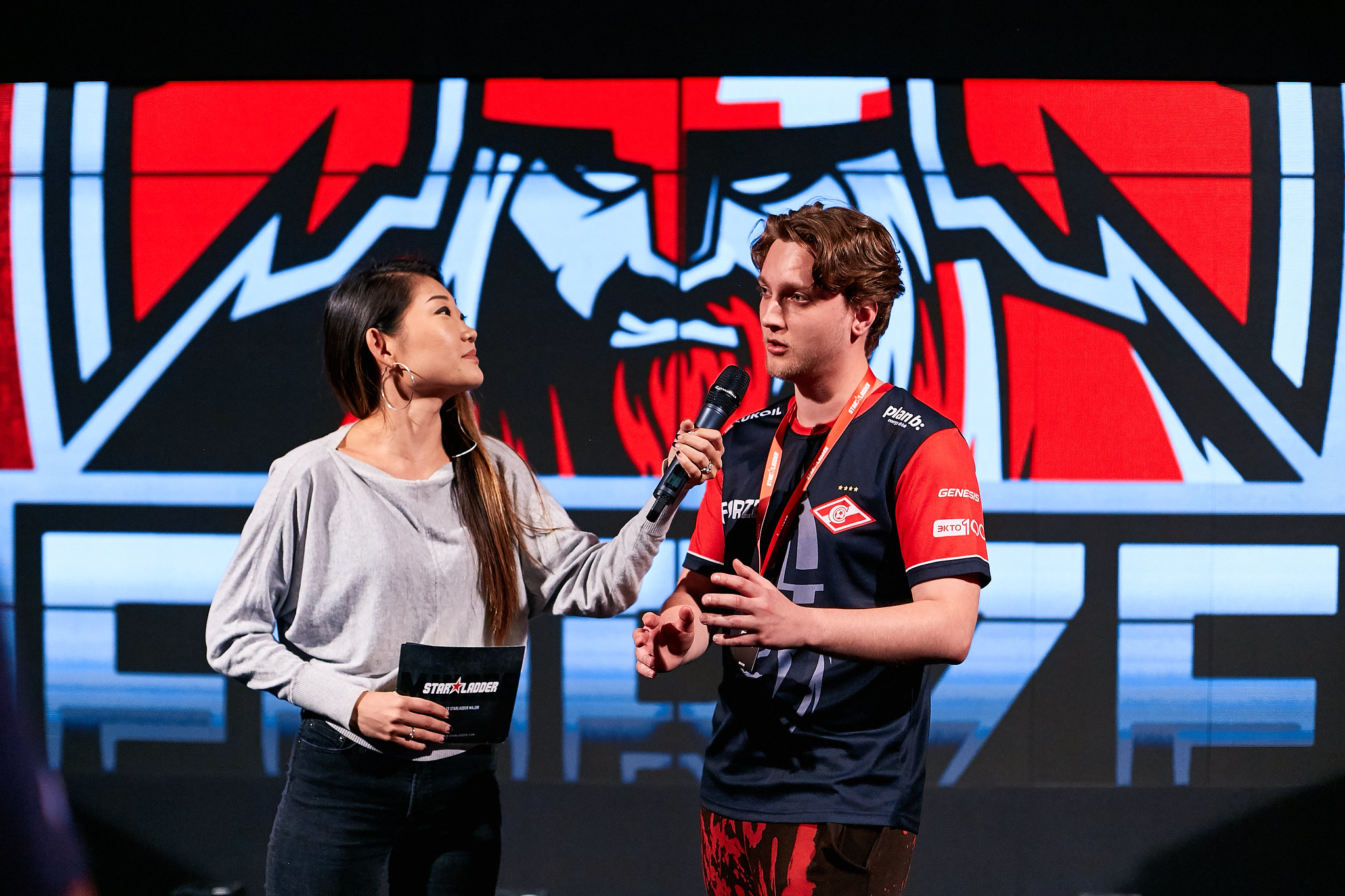 Jerry's forZe is yet to be defeated
at the CIS Minor
The IGL of forZe reflected on the team's recent progress, talked about the goal he strives to achieve in CS:GO, the way they now prepare for their matches, among other interesting topics.
The first question is about your team in general. In the past, you were in the shadows of the CS:GO scene as you didn't even have a spot in HLTV's Top 100, but in the second half of 2018, the squad started making progress. What was the key to your rise?
As I said it before, there are [two factors] that were key to our rise. The first one is that we created a roster that doesn't make changes. We found our fifth, which is Evgeny "FL1T" Lebedev. The second one is the fact that we qualified for PLG Grand Slam, and there, we defeated some decent teams like G2 Esports and Fnatic. The most important moment for us was when we played on the stage against Fnatic. In that match, we beat them on Mirage, were crushed on the second map Overpass, and lost the decider Inferno in the third OT. After that, we were powered up by an unreal amount of energy, and that was the most vital boost that we needed to finally make a breakthrough. Two weeks later, we qualified for the MDL, where we also had a good result, and then, we were invited to Copenhagen Games 2019, where we overcame our opposition to conquer the first place. All those events brought us to the place where we stand right now.
Right now, we are at the Major qualifier. Which CS:GO Major was the first one that you watched?
If I'm not mistaken, it was ESL One Katowice. It was probably ESL One Katowice 2015. I don't really remember those times. When I was watching the Majors back in the days, I didn't watch them as a professional. Now, when I watch matches, I usually look at them from the perspective of a professional player: what teams do, why they do it, and what kind of meta they introduce. At that moment, I was just a viewer. I watched the tournaments and enjoyed the process. I did not try to analyze anything. I did not understand what was happening. I just liked seeing beautiful frags. Back then, I was just playing FACEIT and I wanted to play and make frags as beautiful as professional players did. I cannot say that I felt some special emotions. I was just a casual viewer, basically.
Did you have a moment when you were watching a match of a Major that inspired you to decide that one day you will make it to the big stage? Maybe, there was a team or a player that gave you the motivation to achieve that?
To be honest, no. I've never had any thoughts about making it to the big stage. Actually, my career kicked off after I went to a local LAN in Saint Petersburg. There, I had a good showing in my first game, and then, I was invited to join a team. After that, I was told that if I would work long and hard, I might become a professional player. At the time, I was actually playing decent. That was the moment when I realized that it is a turning point in my life, so I had to say "yes". I agreed and joined that team, so later I was spending a lot of time in the game.
I didn't have a specific goal that I want to be at a Major. I've always had only one goal - to leave a legacy. I didn't think about attending a Major or winning it. I just want to leave a mark on history. I want to become one of the players who have helped the CIS scene to reach new heights; to become one of the players who have done something special for CIS that everyone is aware of. I want people to recognize me. For example, those players are Anatoliy "liTTle" Yashin and Dmitriy "hooch" Bogdanov. Those are the people who are actually valued as they influenced the scene. I've always wanted to leave my mark on the CIS scene, so everyone in the region would know who I am and what I'm worthy of.
In the future, it's possible that I will start playing in Europe. I think that I have a decent knowledge of English, and I have some friends on the European scene. In the past, I talked a lot with Ludvig "Brollan" Brolin. It started before he joined Fnatic. Also, I used to play with Mathieu "ZywOo" Herbaut. My English is good enough, so in the future I would like to play in Europe. We don't know for sure what will happen, but I have good prospects for the future.
This is the fourth CIS Minor you are attending. How has the level of competition changed throughout the years? Do you think it's better now?
I was in Spartak Esports when I played my first Minor. Beside us, that Minor also had Team Spirit in the form of their old iteration with Sergey "starix" Ischuk, Vega Squadron, Tengri, and pro100. I think that at the time the level of competition was very high. Spartak could beat pro100 or Spirit, but no one was capable of defeating Vega and Tengri. There, we had some teams that were stuck [in the CIS Minor], and it was very hard to beat them. The level of competition was really high.
Now, at this very moment, it has become worse. Why? Some of the old lineups disbanded. For example, that is what happened to Vega Squadron and Tengri. As of now, we have AVANGAR, but they already have a spot in The New Challengers Stage. This is the team that could definitely challenge us. Other than that, right now it's mostly about us and Team Spirit. It's possible that other teams are capable of showing good results, but now, according to the online records, we have not seen anything to be sure of that.
Coming back to the question, the level of competition has become worse, but the stakes are higher now. After it was decided that you secure the stickers just by winning a Minor, everyone got the additional motivation to make it through. Every team [at the Minors] wants it.
In an interview for HLTV.org at PLG Grand Slam, you said that you could not make progress in the past because you used to prepare for every single opponent. How is it right now? You are reaching a new level where the teams are stronger compared to what you've experienced before. It means that now you have to prepare more for your opposition, doesn't it?
Yes. You have to be prepared for certain opponents. However, the question is how you prepare for them. We used to have 1.5-hour talks, where our coach would walk around a map, explain to us every game aspect or play that our opponents could do. Now, it's been reduced to me taking notes as a captain while also receiving some notes from our analyst. I usually write them down, so I would remember them better. As a captain, I look at a situation we are in during a game and try to figure out what needs to be done and when specifically. I have a good understanding of the game and I have a variety of tactics. [It happens like this]: "Now we need to do this, then we need to do that, while I have four tactical timeouts to use". I think that's the best way to prepare for your opponents.
Beside the work that gets done by an analyst and a coach, players are also welcome to help with some things. Regarding the preparation, we always want to play our own game. It doesn't matter if it's Team Liquid or anyone else. Our main goal is to play in the way that we like and to enjoy the process.
You have recently lost a coach, so Anatoliy "liTTle" Yashin went with you to this Minor. Are there any long-term plans to give him the coaching spot and to continue your cooperation?
This is the question that Anatoliy should answer. I'm not sure if he wants to (laughs). Actually, I enjoy working with him. However, I don't think that he will be our coach. Yet, he will probably keep working with us as an analyst at least in the near future.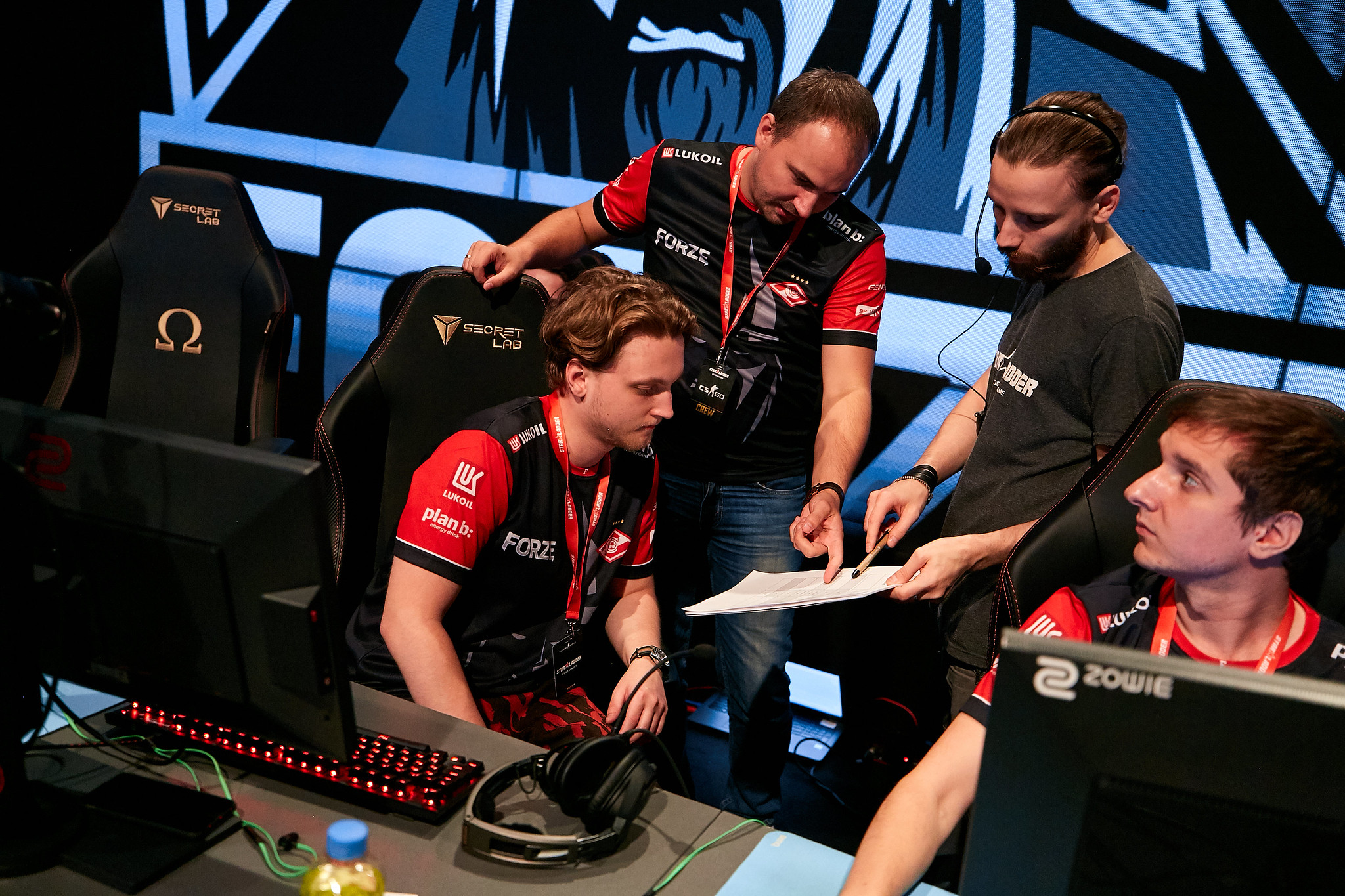 liTTle helps Jerry with preparation for their matches
at the CIS Minor
I cannot say anything specific regarding our coaching situation. I think that Anatoliy has a mindset of an analyst. He doesn't need to spend many hours in the game to make the right conclusions. He doesn't even need to play the game. I know that because I've played with him in Spartak Esports. Anatoliy as a player and Anatoliy as an analyst are two completely different persons. Personally, I prefer him being an analyst (laughs).
Do you think that you can continue your work without a coach?
We can handle it without a coach, but it will just give me an additional amount of work to do. I could agree, but I want to work more on my individual skill. Everyone has to play well. Let's take the recent match against Spirit for example. There, we had some problems with our communication. I was concentrated on leading my team in the right direction and on cheering it up rather than focusing on my aim and making important kills.
That's why I think that I need a coach. The other guys, of course, might say otherwise. Every team needs a person who has a fresh view on the game, and who is above all the others in a team's hierarchy. That's how it should be. That's the most vital part of the structure of every team.
You are only one win away from qualifying for the next Major. Who would you prefer to face off against - Syman Gaming or DreamEaters?
Looking at the recent results and playstyles of these teams, we can take on both of them. Syman usually play aggressive and with a certain idea. DreamEaters also play aggressive. After we won over Team Spirit, our psychological state got stronger. We are confident in ourselves. That will be the tone we will set for tomorrow's match. We don't have a preference on who we want to beat.
We just finished playing a semifinal which, speaking about emotions and overall difficulty, felt like a final. I don't like to make such statements, as it can hit your karma, but I think that's a fact. Spirit were the best team coming into this Minor and we managed to beat them. Tomorrow, we will be as serious as we were today. However, I don't think that our next opponent will be harder to beat than Spirit. That's why I don't have any preferences. We can defeat both DreamEaters and Syman.
Jerry was interviewed by StarLadder's @EllanarkJesus