CS:GO
February 21, 2018 11:32
ISSAA: I wouldn't replace any map with Dust II
We had a conversation with the player of HellRaisers, Issa "ISSAA" Murad, who joined his team after missing first two days of StarSeries i-League S4. ISSAA helped HR to recover from a 0-2 start to 2-2 in Swiss Group, picking up the wins over MVP PK and Gambit Esports.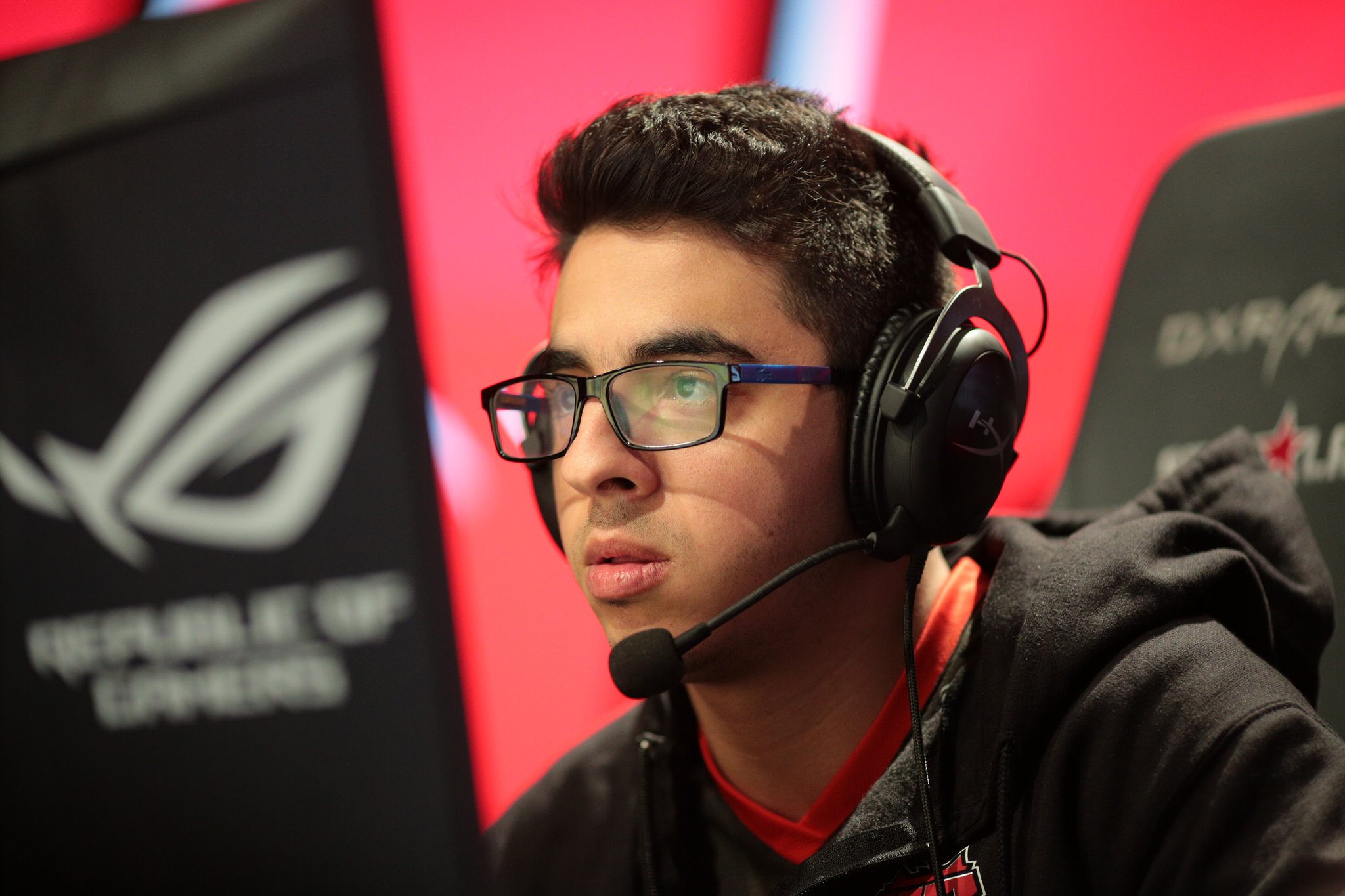 The Jordanian player told us what he thinks about HS' performance at StarSeries, the way Johnta and ANGE1 help him in his personal development and why he doesn't want to see Dust II being back in the competitive map-pool.
- You missed first two days of the events. While you were off, HS was playing as a substitute. How do you think, did he make a good job during his performance?
HS is pretty good. I really want to thank him for what he did. He might think that he didn't play good, but for me, I feel that he tried his best. It was hard because HellRaisers contacted him one day before the tournament. And the team practised with him for 3-4 matches. So it wasn't enough for him to learn all our stuff. We have a lot of tactics, ideas, and it's hard [to understand it in short term]. If you get any of other stand-ins, I don't think that they would do better than HS. He has a good personality, nice communication, so I think he did pretty well.
- What's your impression about playing against MVP. Does this team really have the potential to make a breakout on the international scene in the future?
For sure. I was surprised yesterday, when we played against them and when [I saw] how they play. They understand the game well. They know what they are doing, having the European playstyle. I also said to my teammates that I was surprised by how they played. But the reason we won them that bad is because we played with no respect. And when you play with no respect against such teams, you do better. So I'd say that they showed a very good will and played pretty good. I really like their playstyle and I'm sure that they will have a better team play in the future. They're gaining experience right now by playing at international events. So they have the potential.
- Speaking about the game against Gambit. Do you remember any moments which were crucial?
I don't remember. I swear to god. I feel the game like each moment by itself. I play round by round, forgetting the previous rounds and trying to do it step by step. So I don't really remember anything. I screamed and cheered a lot, so I don't remember which were crucial.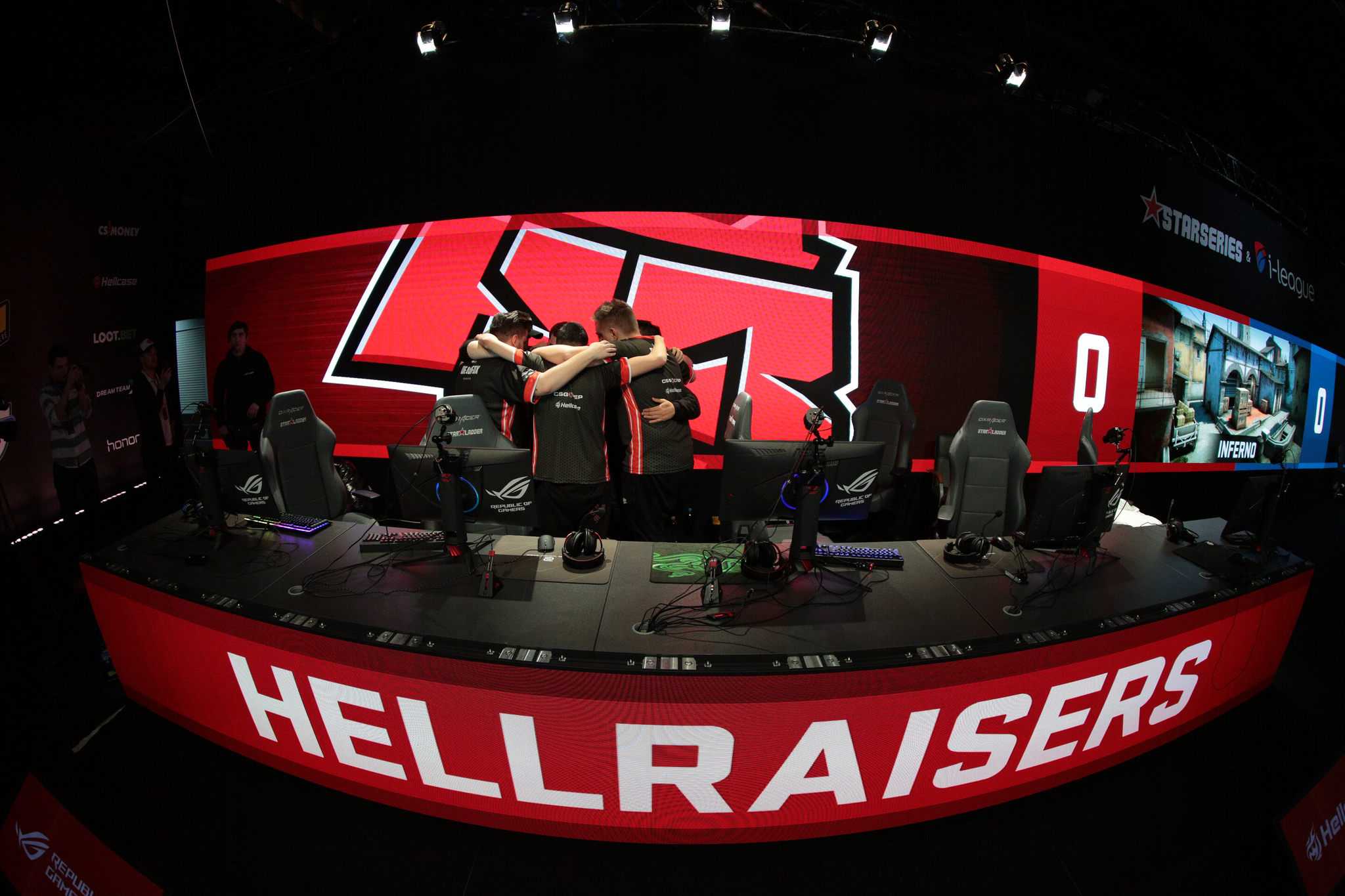 - You won only one pistol across the whole series against Gambit. What's the problem for your team to deal with it?
We used to win like every pistol round against every team in online and previous LAN-tournaments. But here I don't know what's happening. We've tried a lot of styles of playing pistols, using a lot of ideas, and none of them works. But I remember that we took many force-buys. I think we won only one pistol and got force-buy'ed in the next round. I don't know, maybe we just need better tactics for pistols next time.
- Do you like the way how ANGE1 is calling for the team?
Of course. I'm honoured to have ANGE1 on my team. He's an experienced guy and fragger at the same time. It's hard to find such a leader on the pro-scene. I've learned from him a lot about my role. And he's still teaching me the game and how to think [in the right way]. So I really like how he leads us, especially because I'm an aggressive player. His leading is aggressive, I think. So yeah, I really like him.
- Who in HellRaisers did help you for the most in your personal development? Was it maybe ANGE1 or Johnta?
I would say both. Johnta has his things to teach me and ANGE1 [can bring] his own. So I would say that [both of them make the difference].

- In January, bondik returned to HellRaisers after his journey in TyLoo. How do you feel playing with him?
It's perfect. I would say that it's perfect to play with bondik. When he joined at the start, we had some problems. He got a new role and had to adapt to it. At the beginning, we needed some days to adapt, but now [everything is good] and we are happy that we play with bondik. He's a smart guy, knows how to play in a lot of situations. So I'm glad that I'm playing with this guy and really happy that I have him in my team.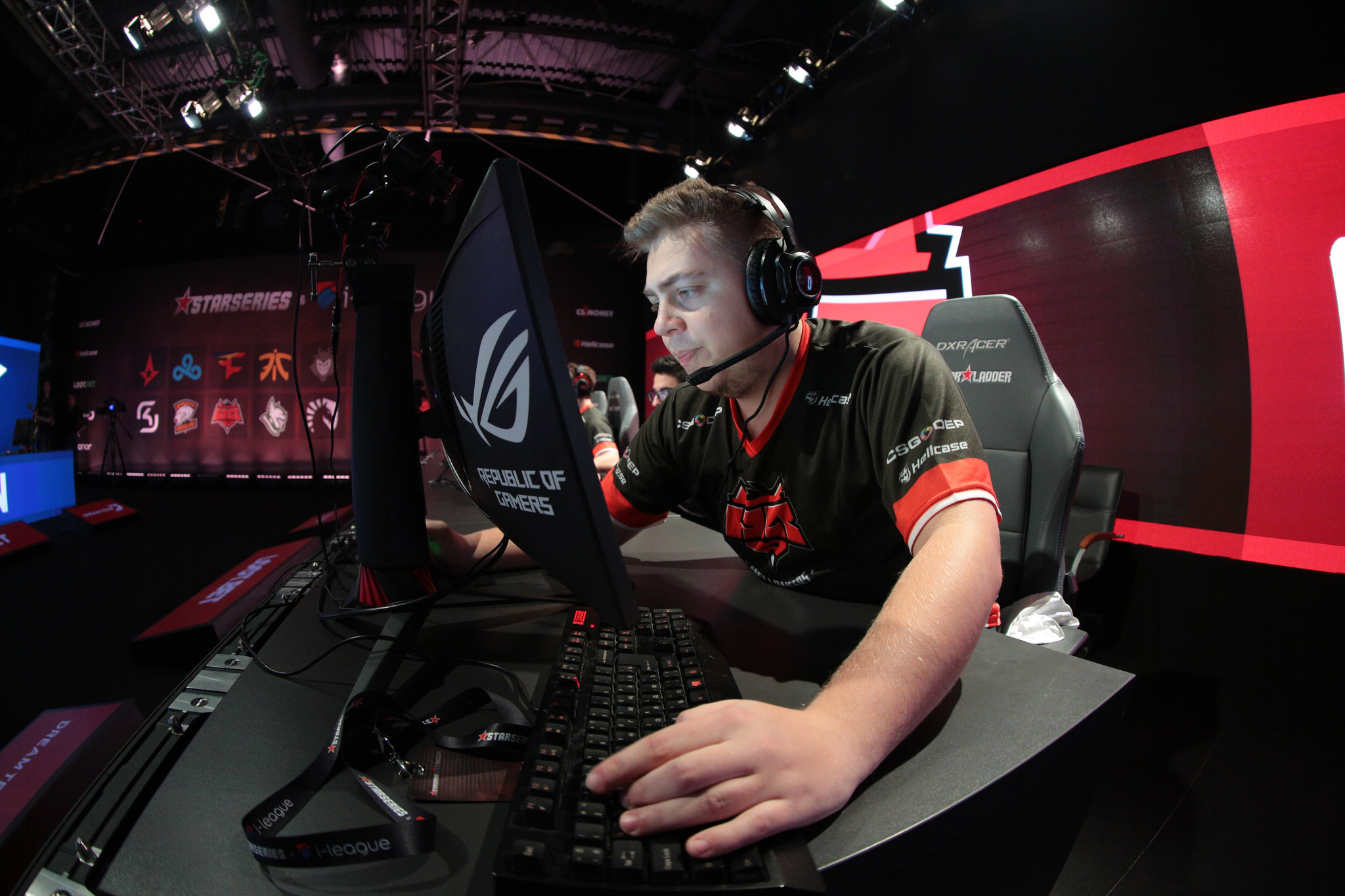 - I read the official statement, but I need your personal opinion. What was wrong about FejtZ?
There was nothing wrong about FejtZ. He's a great guy and I feel like he's a star player. Before he joined HellRaisers, he was a star-player for another team in China, [5Power Club]. He's a very smart guy. But when he became a part of our team, he didn't have the time or the role to adapt to what we wanted from him. So it was hard for him to give whatever he wants because he wasn't feeling comfortable.
I'm sure if someone else takes FejtZ and lets him play his role, he will become a star player. In my eyes, he is a very good guy and has a truly good personality. I used to call him a brother, you know. I really like him and wish the best of luck.
- What's your favourite event in which you've participated with HellRaisers so far?
I haven't participated in a lot of tournaments. There were two: one in China [Invitational i-League S2] and ESL Pro League S6 Finals. These events were perfect, I liked how they managed things. But for now, I like StarSeries i-League [for the most]. It has different things than others, one of which are practice-rooms in the hotel. And it's really good feeling because you go out from the bed and [go to] the next room, where you have practice area. So it's perfect. I would say that StarLadder [event] is the best one I've ever seen.
- Do you agree that one map should be replaced in the competitive map-pool in order to bring Dust II back?
Cache is the best map for me, but I would like it to be replaced, because [the developer] doesn't make any updates for it. I would like to get the updated Cache, but I wouldn't replace any other map with Dust II. [As of me], I really hate the new Dust II.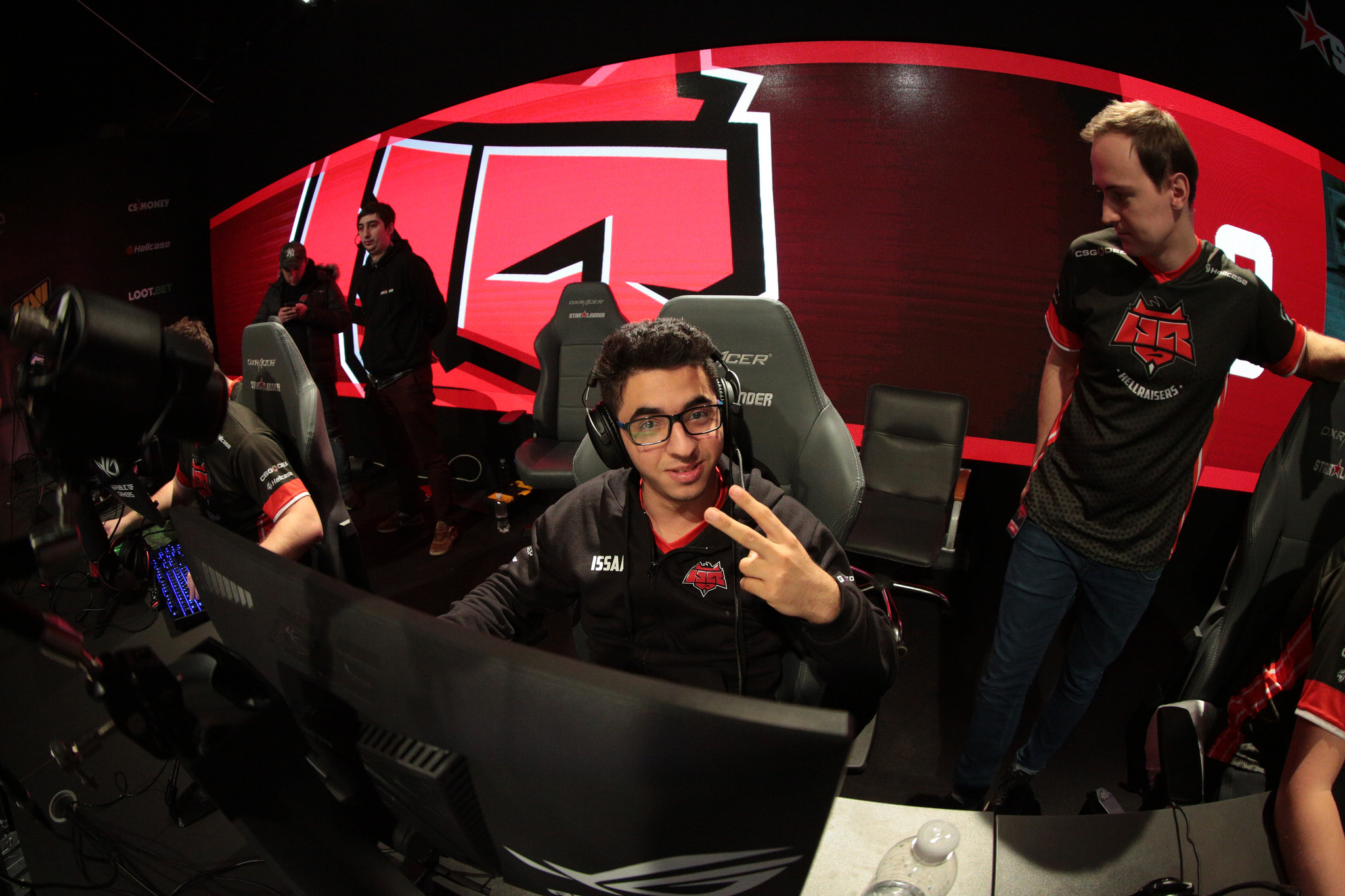 - What do you think about Canals? It got some changes recently. Can Valve actually make it suitable for the professional scene?
I don't know anything about this map. But you know, maybe. If they listen to the pro-players. Valve doesn't listen to the pros a lot, I think. If they start doing it, [this map] might be [changed in the right way], so it might be in the competitive map-pool.
- Are you on the right path in terms of psychology after winning two games in a row? [the question was asked before the final round of Swiss Group]
If you are winning, you are on the right path. So you have to keep it that way. We are trying to stay where we are, winning and cheering for each other. And I hope we can make it to 3-2 by winning our final match tomorrow.