Dota 2
April 13, 2017 15:51
Invitational S2: Vici Gaming move forward to the finals
Today, on Aril 13th, were held three matches of the Chinese qualifier for SL i-League Invitational S2 in Dota 2. In the semifinal clash Vici Gaming overpowered Invictus Gaming and advanced to the finals of the upper bracket.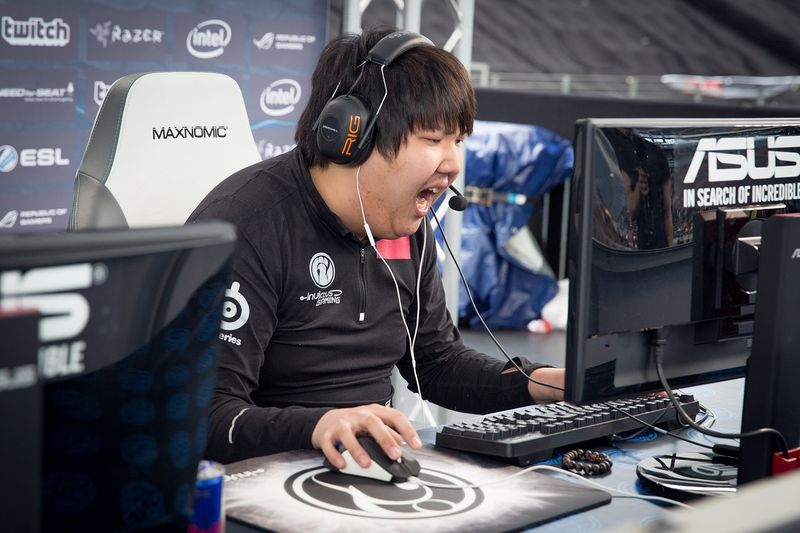 Vici Gaming will play in the winner-bracket's finals
Another match-day within the Chinese online-quals for the LAN-finals kicked off with the games of the tournament's lower bracket. In the first match, LGD Gaming faced off against EHOME.Keen. The team under guidance of zhizhizhi made it with an imperious start on the first map and was following the same pace during the whole game. Maybe and company secured a victory on the second map, but were defeated on the third, thus leaving the tournament.
In the second match of the loser's bracket were playing LGD.ForeverYoung and Wings Gaming. A lineup under the lead of Monet has quickly dealt with the opponent on the first map and started the second with an excellent pace. However, Wings Gaming managed to win over the enemy and leveled the score in a match. On the decider-map, LGD were comletely leading the game, picking up the Roshan twice and losing only two towers during the whole game. Eventually, the upper hand in this fight was gained by LGD.ForeverYoung [2:1].
The first semifinals of the winner's bracket started with a clash between Vici Gaming and Invictus Gaming. On the first map, ChuaN and comany performed a range of kills, but lost a few towers. Despite this, VG managed to find a weak sot in the opponent's defense and bounced back, finishing the game in their favor. Invictus Gaming failed to turn the tide of the second map, so Vici Gaming won with the score [2:0] and secured a slot in the winners' finals.
Follow the news and schedule of matches within SL i-League Invitational S2 in Dota 2 on our site.