Dota 2
May 19, 2017 11:18
Invitational S2: Vega Squadron will face Team Liquid
In the second match of group «В» within SL i-League Dota 2 Invitational S2 Newbee faced off against Vega Squadron. The Russian team overpowered the enemy with [2:0] and will play against Team Liquid in the following game.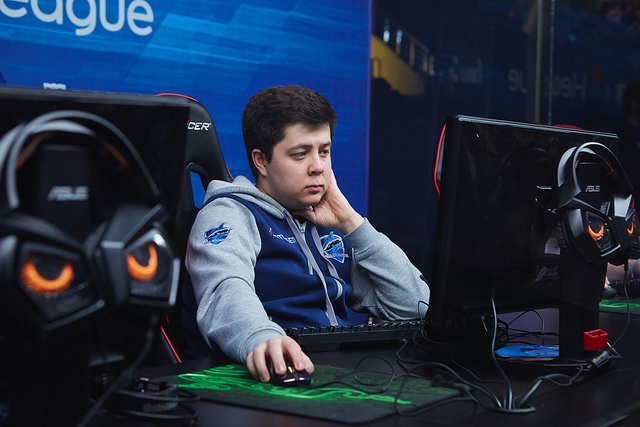 Vega Squadron won in their first match at SL i-League Dota 2 Invitational S2
On the first map the score was opened by Vega Squadron. The first ten minutes the teams were avoiding fights. On the 14th minute the Chinese squad killed Roshan and started destroying the rivals' buildings. Up to the 25th minute all external towers of the Russian squad were destroyed. Despite this, Vega Squadron never gave up and turned the tide of game in their favor, destroying the top side of their enemy.
Then Vega Squadron took the lead in charts and made another enter on the highground, destroying all rivals' barracks. Newbee managed to bounce back and went for the base of Vega Squadron. The Chinese destroyed all T-4 towers and were close to the win, but failed, due to the enemy's mega-creeps, so Vega Squadron won the first map.
Results of the first map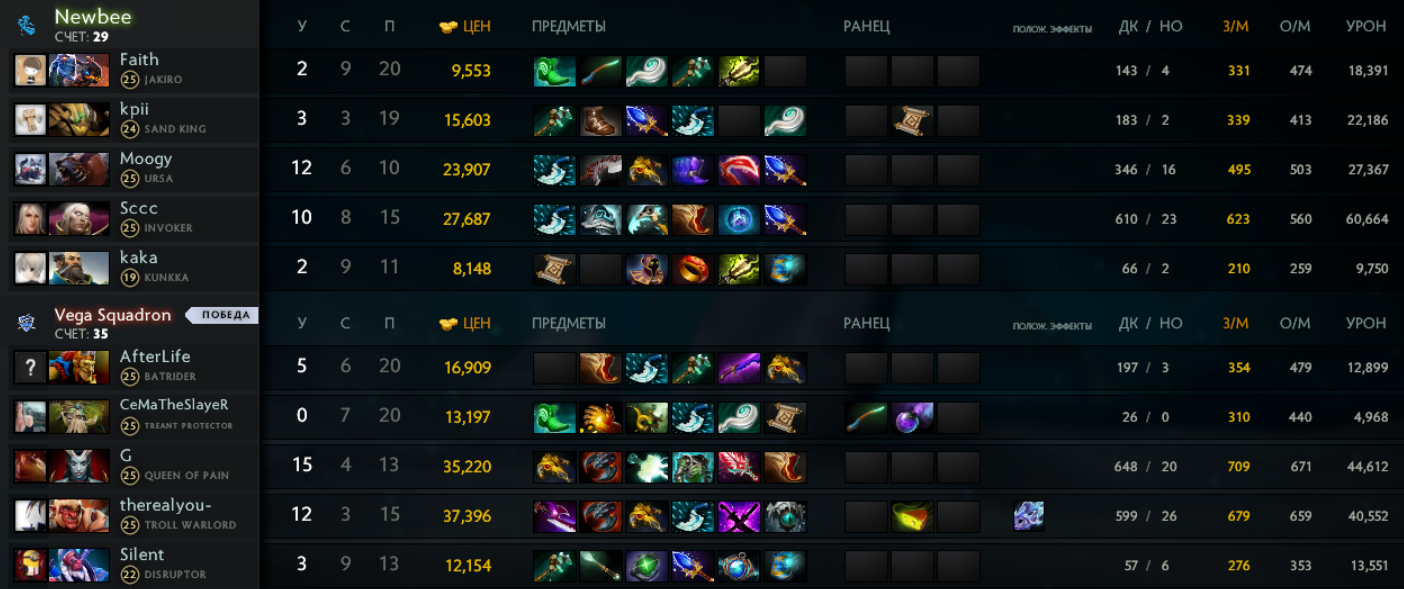 On the second map the teams were playing toe-to-toe for a while. When the map reached the midgame, the Russian team started gaining pace, so up to the 27th minute Vega Squadron destroyed all external towers. Newbee killed the second Roshan, but even the advantage of Aegis didn't help to defend their base. Eventually, [2:0] by Vega Squadron.
Results of the second map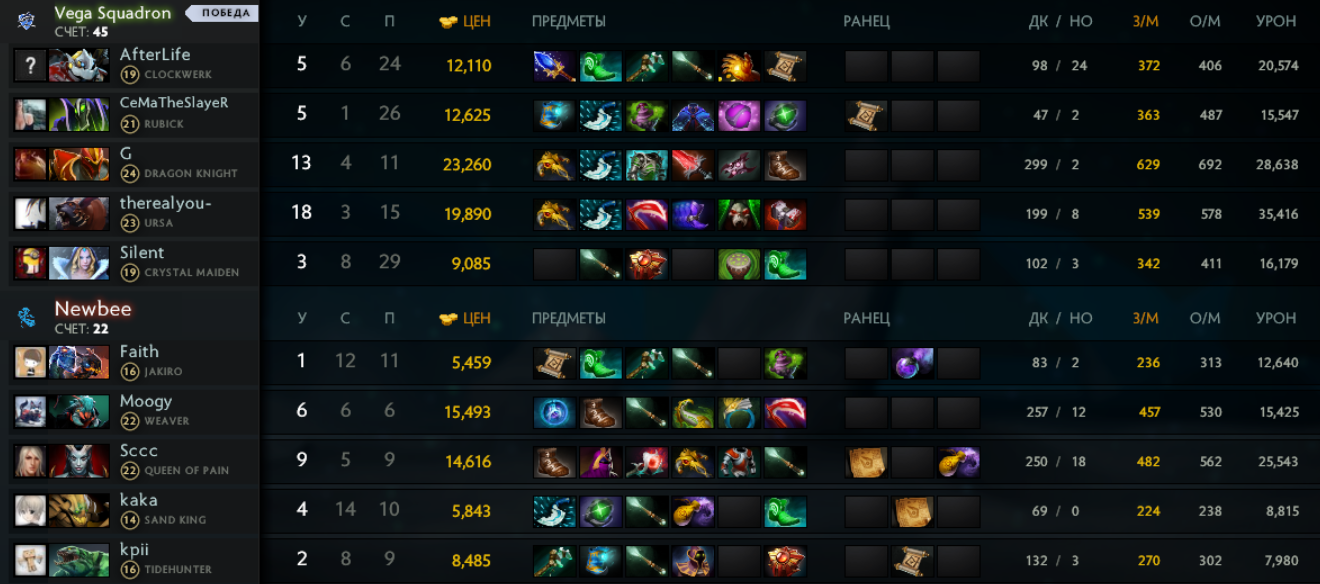 The final match of the second match-day will be Team Liquid vs Vega Squadron. The stream is available on StarLadder1.