Dota 2
April 22, 2017 21:46
Invitational S2: Na'Vi were defeated by Team Spirit
For an advance to the finals of EU-quals for SL i-League Dota 2 Invitational S2, Team Spirit were fighting against Natus Vincere. The «Born to win» failed to deal with their opponents and left the contest.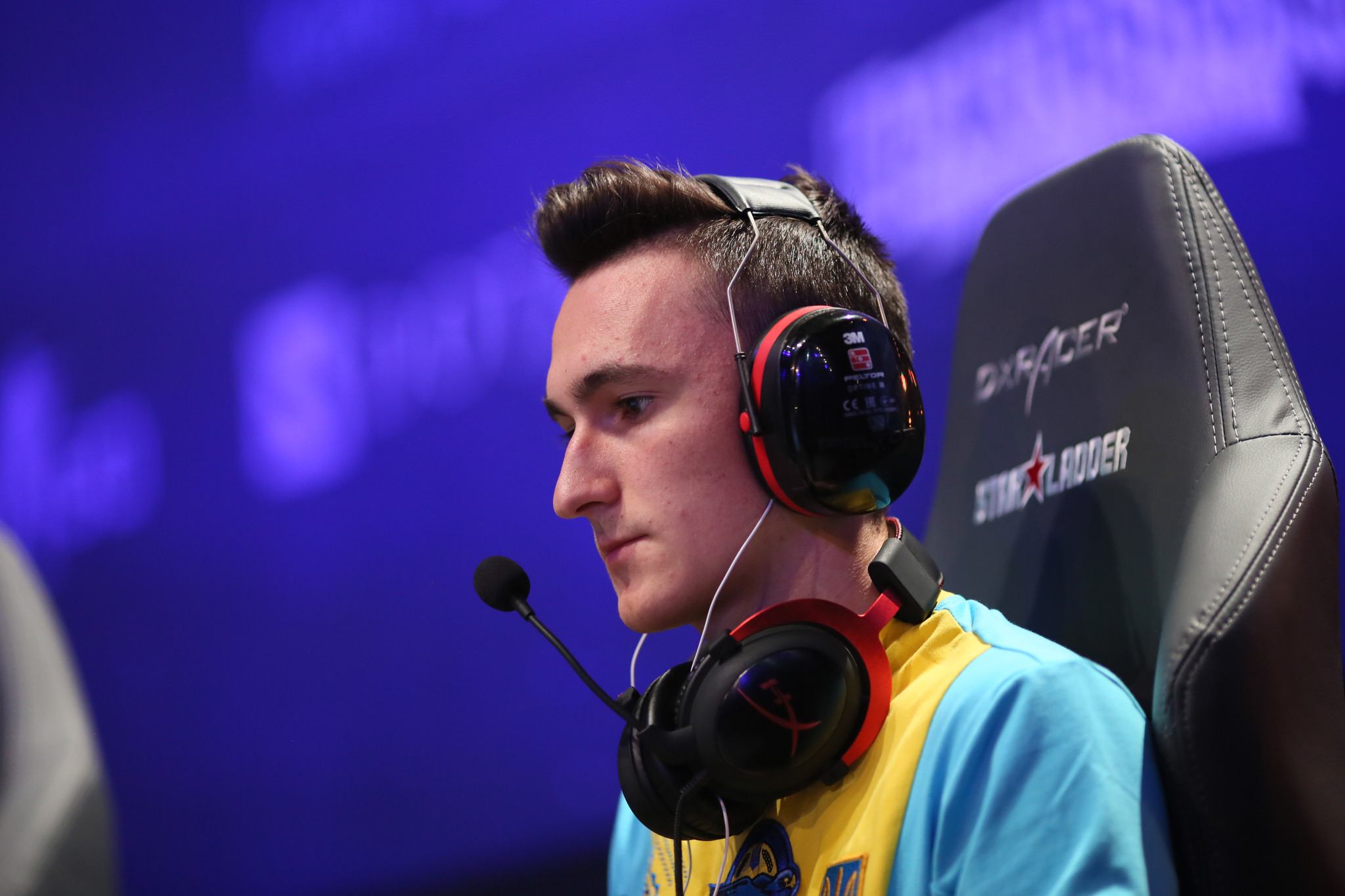 A beginning of the first map was fully dictated by Spirit, which, already on the 17th minute, left the rivals without 4 external towers, were securing wins in every fight and were making the «Born to win» draw back. On the 27th minute fng and comany killed the Roshan for the second time, but GeneRaL stole Aegis, failed to realize the advantage. After this, Team Spirit have fully destroyed all the enemy's sides and Na'Vi wrote «GG».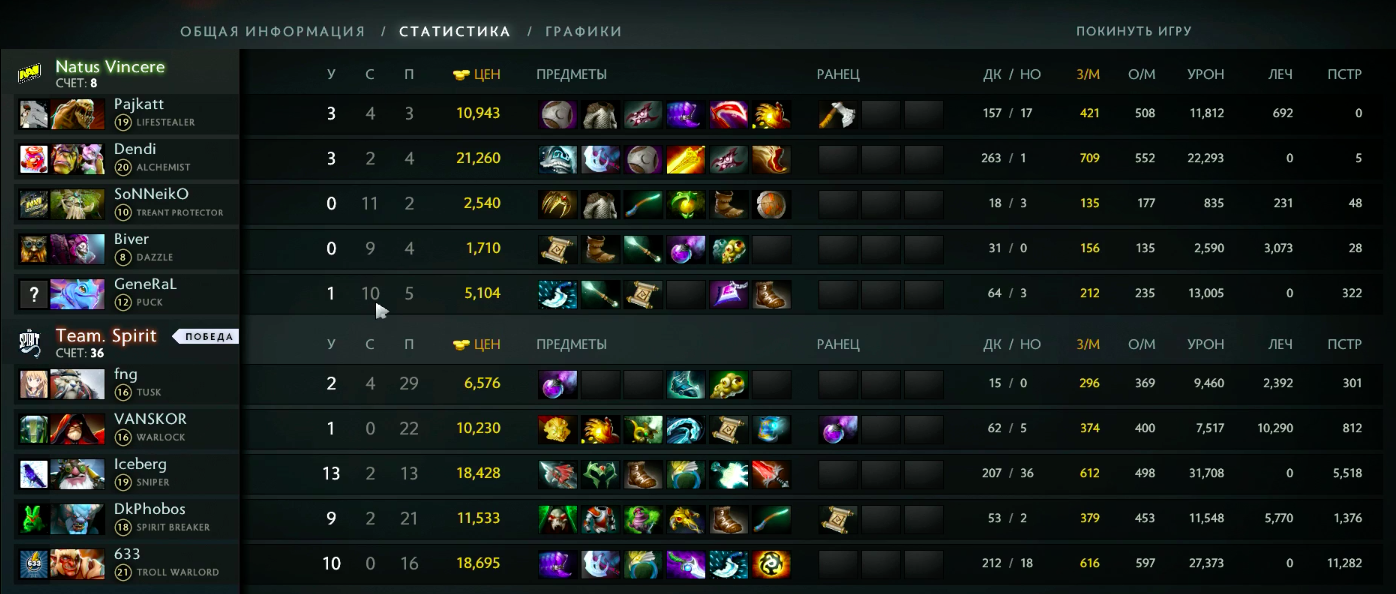 On the second map the teams were playing as equal for a long time, but, starting from the 20th minute, Natus Vincere started performing much more successful fights, almost not losing the heroes. Up to the 23rd minute, the «Born to win» picked up all the external towers and headed for the enemy's base. Then Na'Vi faced some issues and they failed to enter the rival's highground, but, after the 46th minute Team Spirit lost some crucial clashes and were defeated on the second map.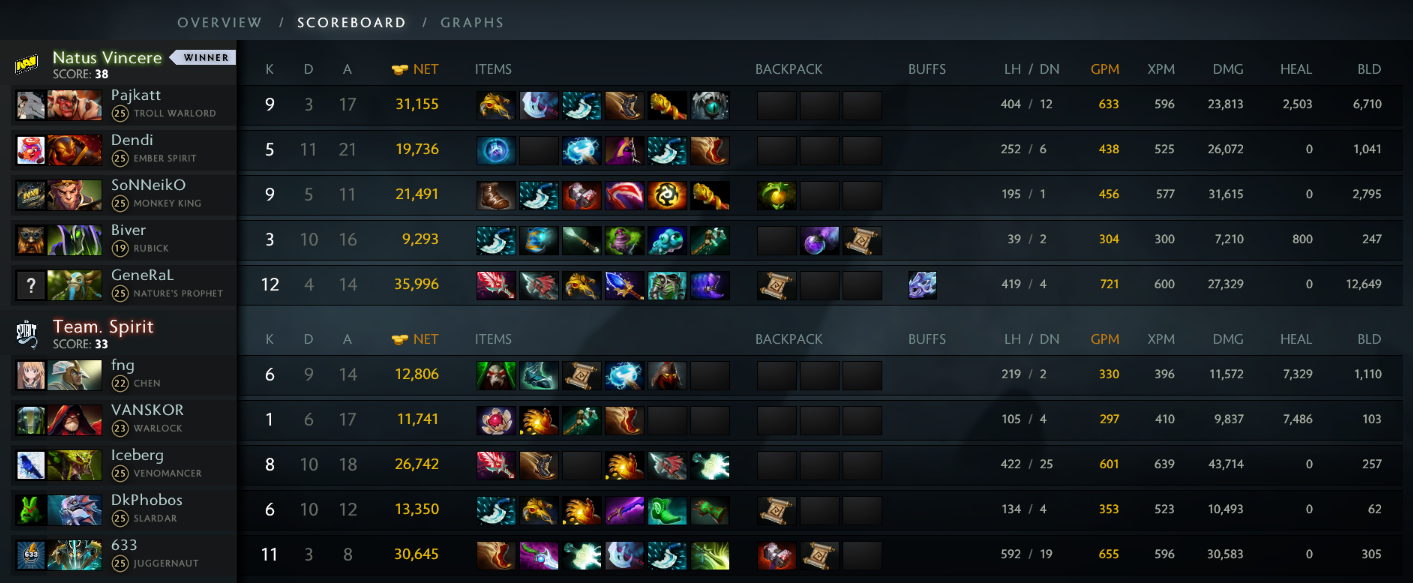 The third map kicked off with an initiative of Natus Vincere. They made the first kill and, over time, destroyed Т1-towers of the opponents. Despite this, Spirit won a teamfight nearby the Roshpit, smashed the Roshan, turning the game's tide in their favor. The «Born to win» managed to pick up a few clashes and to destroy external towers of the enemy, but fng and company managed to defend their base and to change the tide of the meeting again. Team Spirit entered the enemy's highground, made a few kills and made them give up.

Team Spirit advance to the finals, where they will play against the winner of a pair Vega Squadron/Comanche. The second semifinal match will be held on April 23rd at 15:00 CEST.