Dota 2
August 07, 2017 21:26
Invictus Gaming overwhelmed Team Liquid
Invictus Gaming gained the upper hand in the first match of the Playoffs at The International 2017 thus advancing to semifinals of the upper bracket. In turn, Team Liquid fell down to the lower one.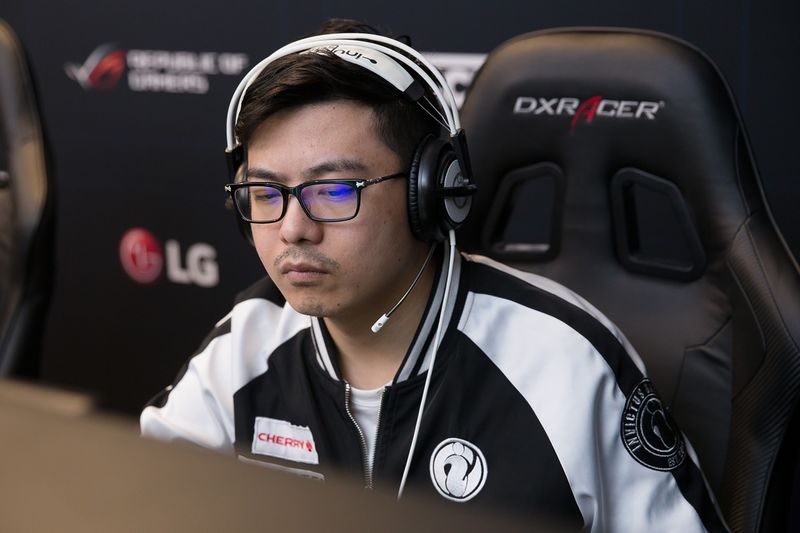 The Chinese squad kicked off with a highlight reel on the first map, keeping this pace till the finish. The players of Invictus Gaming were looking for the rivals through different parts of the map, successfully killing them. On the 15th minute, the Chinese killed the Roshan and went on, pushing lanes. After two failing key teamfights, Liquid were forced to fight back on their base, losing the mid side. After the second Roshan Invictus Gaming headed for the enemy's highground again, ending the meeting with 1-0 in their favor.
A game on the second map didn't work out for Liquid. The Chinese squad were succeeding in almost all fights and quickly gained an advanatge in gold. Despite this, Team Liquid were actively pushing the lines and up to the 30th minute destroyed the upper opponent's side. However, the players of Invictus Gaming bought back and made the rivals give up. With the another Roshan, on the 37th minute the European squad picked up the second map 1-1.
Let's go for Bristle! There is 50hp! In 50 seconds will fal the side. #Ti7

— Roman Lepokhin (@Casperenush) 7 августа 2017 г.
Let's kill Bristleback! He is 50hp! In 50 seconds will fal the side. #Ti7
Up to the 10th minutes on the third map the teams were going toe-to-toe, but on the 14th the players from Invictus Gaming won the fight and started gaining an advantage. With a few victorious fights at a run, the Chinese squad destroyed all external towers. Then IG loosened the grip for a while, killed the Roshan, turned back to the enemy's base and went on destroying the buildings. Team Liquid failed to withstand, letting Invictus Gaming gain the upper hand.
iG are Top 6 at The International 2017. Team Liquid drop to the Lower Bracket. What a way to open the tournament. #TI7 pic.twitter.com/aq8GbqdNG1

— Wykrhm Reddy (@wykrhm) 7 августа 2017 г.
In the next match Newbee will face off against Evil Geniuses. All announcements of matches may be found on our site and in socials - Facebook and Twitter. While the records of by-past games are available on our YouTube-channel.