CS:GO
July 02, 2017 17:57
Immortals will attend Major for the first time in tag's history
The Brazilian team Immortals prevailed over HellRaisers, securing a slot in PGL Major Krakow from the last attempt.
The crucial clash for the both teams was held on Overpass. Due to an incredible gaming by kNg, the Brazilians picked up the force-buy after a failing pistol-round and then increased the gap up to 5-1. Successful attacks of the B-plant were profitable for HR, who managed to break the rivals' economy and cut down the back log to 5-4. Winning an important eco-buy in the 10th round, IMT retained the lead and reached the victory in the first half at 10-5.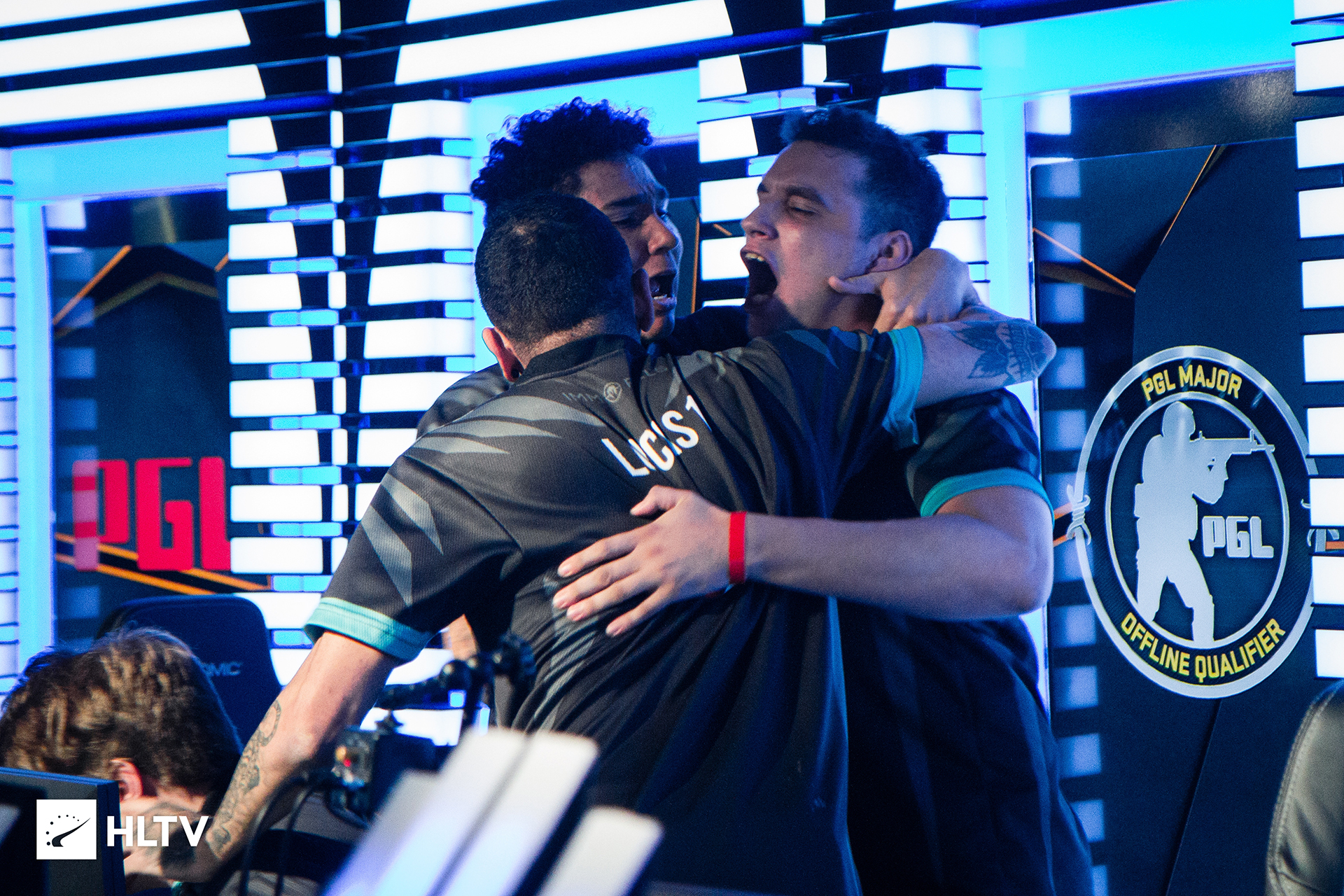 Immortals head for PGL Major
photo credit: HLTV.org
HellRaisers lost the second pistol-round, but, following the enemy's example, picked up the force in response and then leveled the score with one winning run 11-11. The teams were close, and only in the 28th round the outcome of this game was decided. Immortals secured two match-points and smashed the HR's economy, then leaving them with the limited resources for the last round. Eventually, IMT picked up the 16th point and won with the final score of 16-13.
Since the foundation of the lineup's core of Tempo Storm (HEN1, lucas, boltz), it's the first time for Immortals to take part in the CS:GO-Major. Unfortunatelly for HellRaisers, the Europeans will miss PGL Major Krakow.
You can discover the schedule of matches and pairs of teams on our site. Subscribe to our YouTube-channel, where may be found records of the by-past games.