Dota 2
March 13, 2017 12:10
iG.Vitality will perform at The Kiev Major
Was decided the first winner of the Chinese qualifier for The Kiev Major. The following ticket to the next Major-tournament in Dota 2 was secured by the players from iG.Vitality.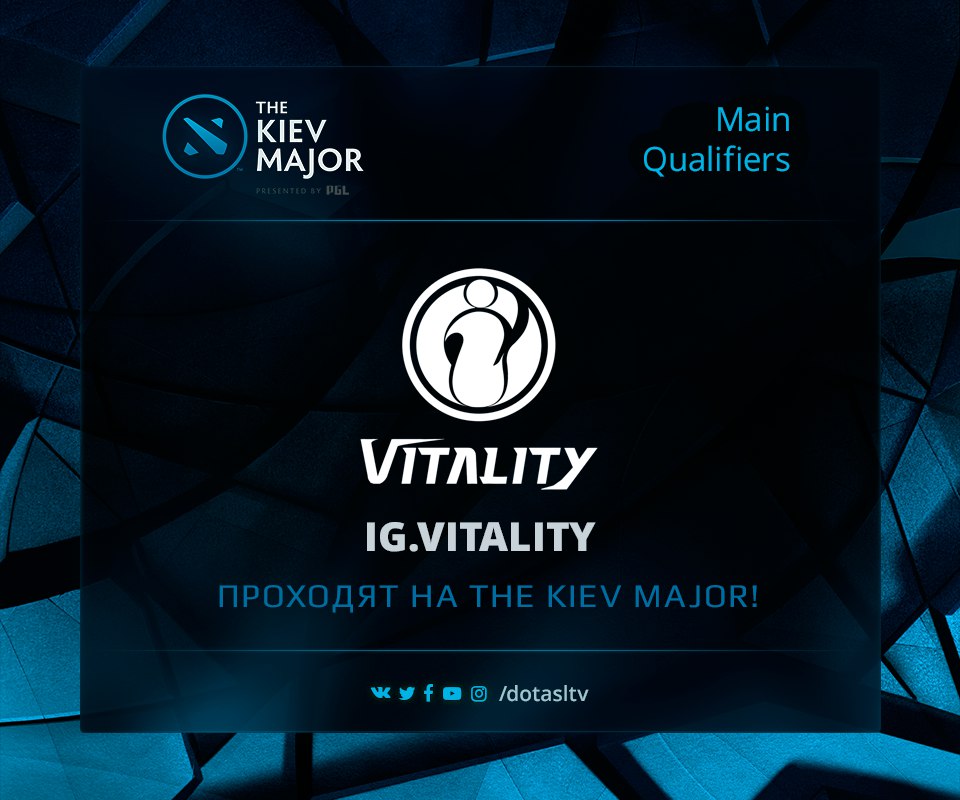 In a match for the first slot, which was held in the upper bracket's final, have met two squads of the Invictus Gaming organization: the main roster and a team iG.Vitality. A victory was gained by the squad with the Vitality tag, who prevailed over the enemy with the score of [2:1] and joined the main participant-list of The Kiev Major.
Invictus Gaming still have a chance to gain a ticket to the upcoming event in Kiev. For that to happen, they have to pick up the lower bracket's finals, where they will face off against the winner of pair Vici Gaming and CDEC Gaming.
You can discover the results of closed online-quals for The Kiev Major here.