Hearthstone
July 05, 2017 12:18
HCT Spring: seeding of players and tournament's schedule
The LAN-finals of Hearthstone Spring Championship 2017 will be held from July 7-9 in Shanghai, China. The winners of qualifiers in four regions will face off against each other in order to play for $250.000 of prize pool and 4 tickets to World Championship.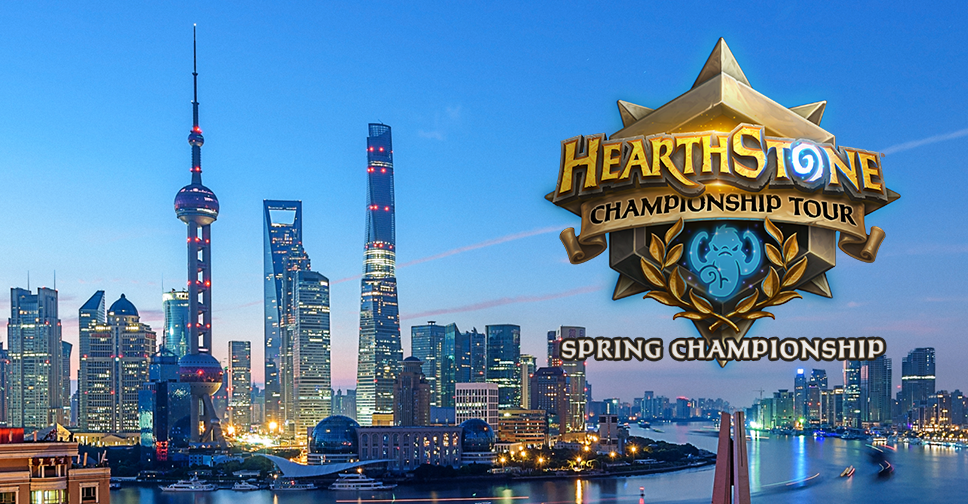 In the first stage of the LAN-finals, 16 winners of the qualifiers within Europe, America,China and Asia and Pacific will come together, being seeded into 4 groups, 1 representative from each region in every. The group stage will be held in the double-bracket format of GSL with matches up to three wins (Bo5). Two of the best in group will advance to the next stage.
The seeding of HCT Spring 2017 participants for the group stage
| | | | |
| --- | --- | --- | --- |
| Group A | Group B | Group C | Group D |
| muzzy | Hoej | Mage | Rdu |
| Neirea | Kuonet | Trunks | Ant |
| XHope | Dogggg | DiegoDias | JasonZhou |
| CitizenNappa | Kranich | Kolento | Tredsred |
The Playoffs of HCT Spring 2017 will take place in the Single-Elimination format, where the loss in match will mean the elimination from tournament. The matches of this stage will take place up to three wins (Bo5). Following the tournament's results, aside from the money prize, 4 of the best players will get tickets to World Championship, taking place in autumn.
Matches of the group stage will be held in all groups at a time. The Russian-language broadcast of HCT Spring 2017 may be watched on our channel: twitch.tv/starladder_hs_ru
The schedule of matches at Hearthstone Spring Championship 2017
July 7
Group A
Group B
05:30
Muzzy vs. Neirea
05:30
Kuonet vs. Dogggg
05:30
XHope vs. CittizenNappa
07:30
Hoej vs. Kranich
08:30
Матч победителей
09:30
Матч победителей
Group C
Group D
05:30
Kolento vs. DiegoDias
05:30
Tredsred vs. Rdu
06:30
Mage vs. Trunks
06:30
JasonZhou vs. Ant
10:30
Матч победителей
11:30
Матч победителей
July 8
Group A
Group B
05:00
Elimination match
06:00
Elimination match
09:00
Decider match
10:00
Decider match
Group C
Group D
07:00
Elimination match
08:00
Elimination match
11:00
Decider match
12:00
Decider match
The announcements of matches within HCT Spring 2017 may be found in our VK public, while the records of matches will be uploaded to YouTube-channel StarLadder.