CS:GO
July 27, 2019 16:31
Grayhound Gaming qualifies for StarLadder Major Berlin 2019
The Australian team Grayhound Gaming has earned a ticket to StarLadder Major Berlin 2019 as they took the first place at the Asian Minor following a 2-1 victory over TYLOO in the upper-bracket final.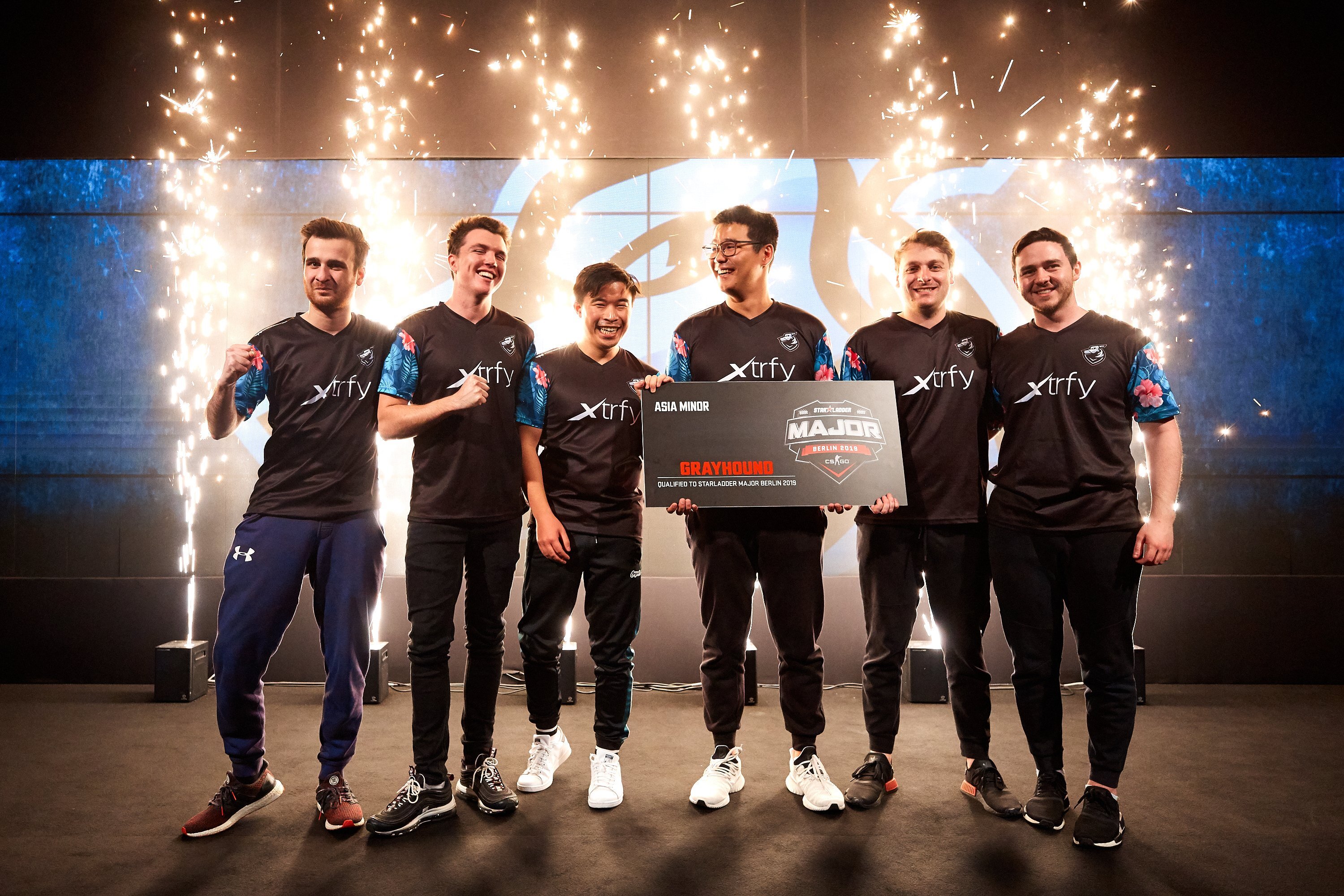 Grayhound has qualified for its second CS:GO Major
The series kicked off on Inferno, where the teams needed all 30 rounds to define a winner. In the end, Grayhound closed out the first map 16-14 after winning 8 rounds on the T side. After that, TYLOO managed to tie the score on Dust II, crushing its opponent 16-6 while delivering a rock-solid performance as the CTs (14-1). It all came down to Train, where Grayhound prevailed in the third OT, 22-20, as they survived three match-points after a slow 15-18 start.
Liam "malta" Schembri was the most valuable player for Grayhound Gaming in this match. He averaged a 1.17 KDR (68-61 K-D) and 77.4 ADR across three maps. Also, he won an important 1v2 clutch on Train in the OT, which saved his team from losing the game.
TYLOO is not eliminated from the tournament as they are moving on to the Playoffs lower bracket. There, they will face off against MVP.PK in Consolidation Final and fight for another spot at StarLadder Major Berlin 2019.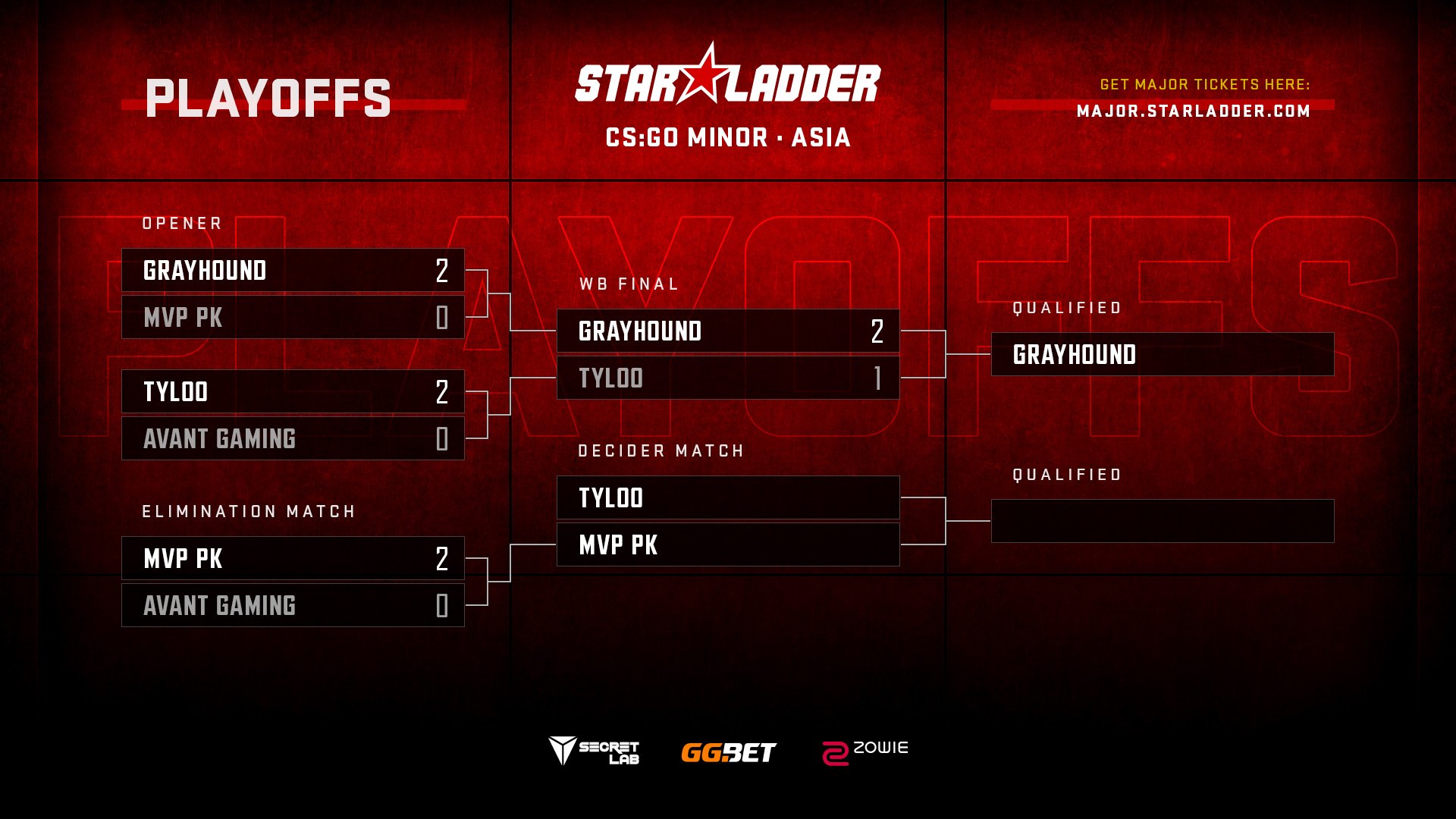 Be sure to subscribe to StarLadder CS:GO on Facebook and Twitter to follow the news on the upcoming CS:GO Major in Berlin.