CS:GO
October 10, 2018 10:00
gob b about smooya: "He understands the game better now. I'm really proud of him that he could manage to learn"
BIG got their first victory in Kiev after defeating compLexity Gaming on Cache in the elimination match, keeping their dreams alive of making the Playoffs.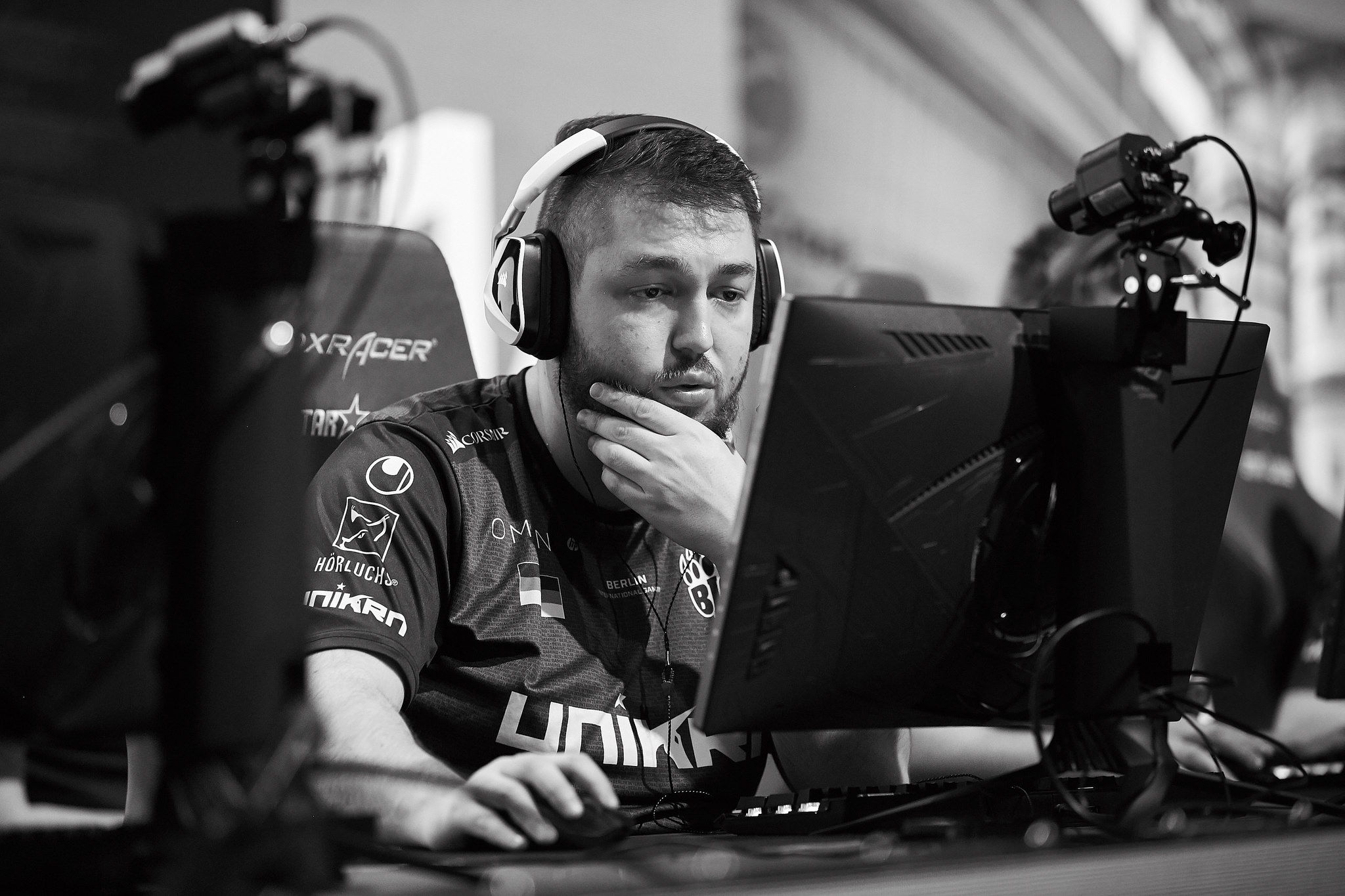 BIG Clan eliminated compLexity on Day Three of the competition in Kiev
After the game, we spoke to BIG's famous captain, Fatih "gob b" Dayik, who talked with us about their elimination from the Major, favorites to win this tournament, and why Owen "smooya" Butterfield was having a hard time at the beginning of his journey in this roster.
First of all, I want to come back to the Major. You made it to the quarterfinals there and were eliminated by Na'Vi. What did go wrong in that match, and what the atmosphere was like after that loss?
First of all, we tried to forget about this heartbreaking loss, but we also tried to learn at the same time from it. To be honest, they came in better prepared, more motivated. They are the better team, no doubt about it, so if they came in better prepared, better motivated, there was no chance for us. That is actually what happened.
I don't actually think we played so bad, but they played fantastically. And I think if they had played in the same way in the final, it would be really hard for Astralis. To be honest, it was like they were having a very good day. We didn't have like a bad day. It was mediocre but they destroyed us [anyway].
And [about] what we can learn from it, we said to ourselves: "Guys, we played a great tournament here. It's the start of the new season, winter season. A lot of stuff, like StarLadder and IEM Chicago, is coming up. We need to learn, go to the next event, keep going and improving." The mood was still good.
What were you doing after the Major? Did you have any break, or you just straight up returned to practicing, playing events, and so on?
We had some personal stuff to do. That's why we had, unfortunately, a long break of 7-8 days. So the preparation for this event was like maximum 2 days. That's why we are not that prepared as I would like us to be because, I think, StarLadder is a very important tournament, for me at least. I feel like it's a new role for us. It's a new role to be kinda the favorites, that we need to go to top-8 because we are, on paper, better than the other teams.
And I think, even though we are better than the other teams on paper, or we are the favorites, teams are really uncomfortable to play against because they are really strong teams. They play different styles, and it's hard to come in without good preparation. But we tried our best. We tried our best to prepare as good as we could. Unfortunately, we couldn't have that much time. I wish we had more time to prepare.
Another topic I wanted to discuss is Dust II. Can you say that it's your best map as of now?
To be honest, I don't know what is our best map. Our Dust II is good, and we would play it against anyone. Even though we lost against Na'Vi, we would play against anyone on Dust II. But it feels like, also the Na'Vi players said that, it's kinda random map for a bit. No one has figured it out yet. HellRaisers were really good, and we still beat them 16-2.
It is a little bit random map, but we like it. It's one of our favorite maps, I don't know if it's the best. I hope we will figure something out on Dust II. Now, our T-side is even better, so we have some new stuff there. We have some new ideas, and I hope it's going to surprise our next opponent.
As you said by yourself, Dust II is a random map. But you used it a lot of times as your map-pick. So, don't you think that it's risky to rely that much on this map, using it as a map-pick. Are you going to do it in the future?
If we are going to use it going forward, is hard to say. It depends on our opponent. Yeah, it's kinda random, but we are the best team at using utility on this map. Maybe it's also Astralis, that's why we are really confident on this map. We are also confident in our T-side, as we talked about stuff before. It's kinda random, but from all the randomness we are at the top. At least, one of the top teams on this map.
It's just like the enemies need to get punished when they have a weak spot, so you need to pick a map where they are, at least, uncomfortable. No one is comfortable on this map. We are kinda comfortable, but it's still a bit random. It's just about comfortableness, I think.
Who's comfortable on which map, it doesn't matter. If it's your best map or not, it's just about the other players feeling good, if they like the map. All this kind of cases are true in our team. Everyone likes it, everyone plays his positions well. Our communication is good on this map, and that's why we pick it most of the time.
Let's talk about your match against Fragsters on Nuke. You lost seven rounds on CT-side and didn't manage to close it out on T-side. What did happen and go wrong?
We had the game under control. We lost two anti-ecos, that's why they won seven rounds. On T-side, they won one anti-eco, and we needed to do three more ecos. [In the first half] we were 1-4 down, they had a lot of money, and that's why they managed to get seven rounds. On T-side, we had some problems. We probably shouldn't have the AWP on T-side, our AKs were working better.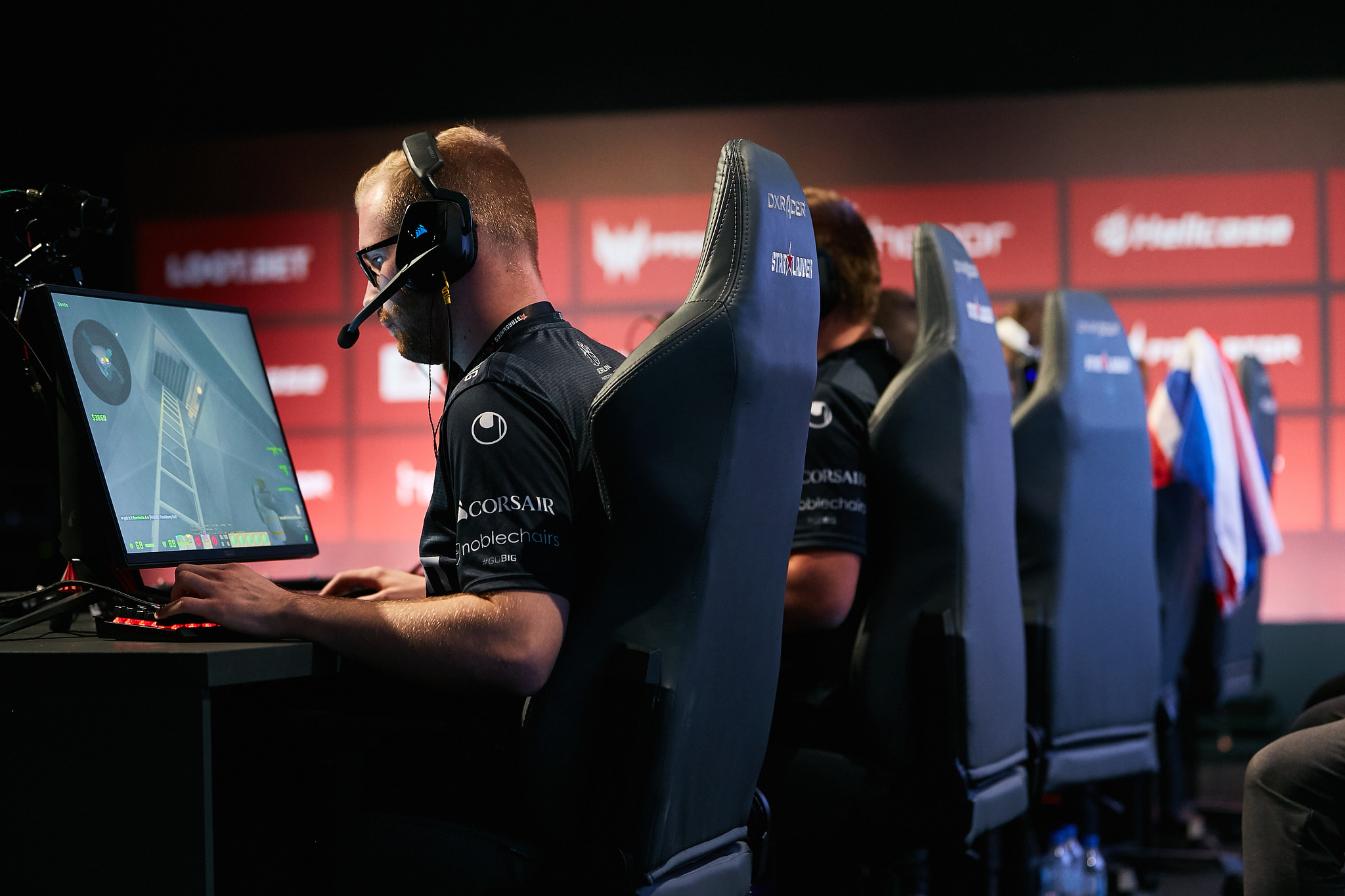 The first game at this tournament was tough for BIG
We did some mistakes, it was also the first game of the tournament, and it's always hard a bit. But, we are not judging it too much because, nine out of ten times, we would win like 16-10 or 16-11, and we don't talk about it anymore. It's could be a "normal win" but it is how it is. Sometimes you lose, it's a Bo1. It was a very close game, obviously, in overtime. We are not judging it too much, and that's why we are still confident in our Nuke and going further in the tournament.
Asking about the yesterday's match against OpTic Gaming on Inferno, is there much to say about it? Maybe they surprised you in any way?
No, they didn't surprise us at all. They played exactly like we were prepared [for them] but it was like unfortunate, really bad day for us. We had bad communication going on, and, unfortunately, we had a problem because we came to this tournament in the night before the first game. We should prac at least every map once before we play the next game, and that's what we couldn't do as we were very exhausted after the Fragsters game because we had to play later in the night. And it's not that good to play before the game, before the official game. Let's say you start at 12:00 and play five pracs, and then you play the official in the end, which is not good. It's very exhausting.
That's why I like it [in the way] we did now. We play early, and then we can play every map once again. Then you feel more confident, and that's what happened yesterday. We knew we had a good plan, but we did stuff wrong what we said that we wanted to do [in that match], and we did the opposite. That's why it is important to prac every map on a tournament, and that's what we didn't do. I think it cost us the game yesterday. They didn't surprise us at all. We could have maybe played a different map but, to be honest, we are also here to learn. We are also here to edge out ourselves to play other maps than [the ones that are] just from our comfort zone, to be more versatile. That's what we did. Sometimes you get punished, that's how it is. You need to learn from it.
Before the event started I spoke to ShahZaM, and he said to me that they want to prove that their Major run wasn't a fluke. Did you have the similar mindset coming into this event?
No, not at all. I feel like we proved ourselves much more than compLexity did. Yeah, the Major was maybe like… I don't think that they wouldn't have [such a run], they came in prepared. I have a theory that every team has certain amount of energy. And if they use most of their energy in one tournament, like maybe they did, maybe we did, you don't have much energy coming into the next one anymore. And that's why you can't perform in the same way.
If you have a tournament which is going on almost three weeks, and you are playing really good Counter-Strike, you can't talk about the run. It's kinda the same tournament but it's three weeks. That's why I feel like they have proven themselves for sure but it's really hard to play that good over the whole season. We tried to learn that. We know how to play your high and, after that, the low is coming. It is coming but we need to learn. We tried to learn to have our high, but our low is a little bit more down to our high. There is not much of a big gap between.
I think this is something all the upcoming teams need to learn. We are the upcoming team, and we need to learn it. That's why, I think, there is more experience in FaZe and other teams. They advanced against us because they learned it. They know how to use their energy. Astralis is the best team in the world, they use their energy for tournaments. They are just going into tournaments, saying "we want to win it". And now they are skipping EPICENTER because they are fu**ing exhausted. This is what we need to learn as well. How to use our energy in the right way and then try to have our peeks in the most important games.
Speaking about the underdogs and main contenders at this event, can you name a few more teams from the list of participants, that might make a deep run here?
ENCE, for sure. I said before the tournament, [it was going to be] mousesports, ENCE, Fragsters, they are really good. I thought that HellRaisers would also be very good, but they are kinda in the same situation as us now. But I think everyone can go far at this tournament. I think even Sprout can make the Playoffs, even being 0-2. I think this tournament is really interesting because every team is so close to each other, except mousesports. They are above everyone else, I think, everyone would agree. But I consider even ENCE, Fragsters, they are maybe not that experienced, but they are really hungry. They have this energy. They have this energy that maybe we had before Cologne. We need to see how they are doing, after using all energy in big tournaments, and then to go into the next tournaments.
It's really hard to judge because players get exhausted. It's really hard as there are too many tournaments, in my opinion. That's why not everyone can bring all the time their 100%, even though they might win. They maybe won in their mind, but the body can't bring it all the time, and also the mind can't always bring 100%. That, I think, is a big problem at the moment.
But I feel like ENCE, Fragsters, which we should have won but they played really great, nothing to take away from them as they played great and had good rounds, good adaptation, and maybe The Imperial. They might play well but I feel like ENCE and Fragsters might be even stronger than them. But even though they might be stronger, I feel like Imperial can beat them on any given Sunday. They are more structured, and that's why [Imperial] have a little bit more randomness. But sometimes this randomness is a good thing. Yeah, Imperial can also go far at this tournament, that's for sure.
Before the event, there was an interview with smooya in which he said that he was having a hard time when he joined this team. He couldn't find his way into the working process. Has it stabilized yet?
Yeah, for sure. It's much better. He understands the game better now. Our system is based on trading. It's like how I can support, how does the game in eyes of my teammate looks like. Where is the next flash needs to be landing, so he doesn't need to turn. He needs to work with it. Sometimes you are flashing in front of him, so the enemy turns and he plays before the flash pops. Enemies are not planned but you can work with it. To have something in your mind which you never thought about, like smooya before, it's really hard to understand it.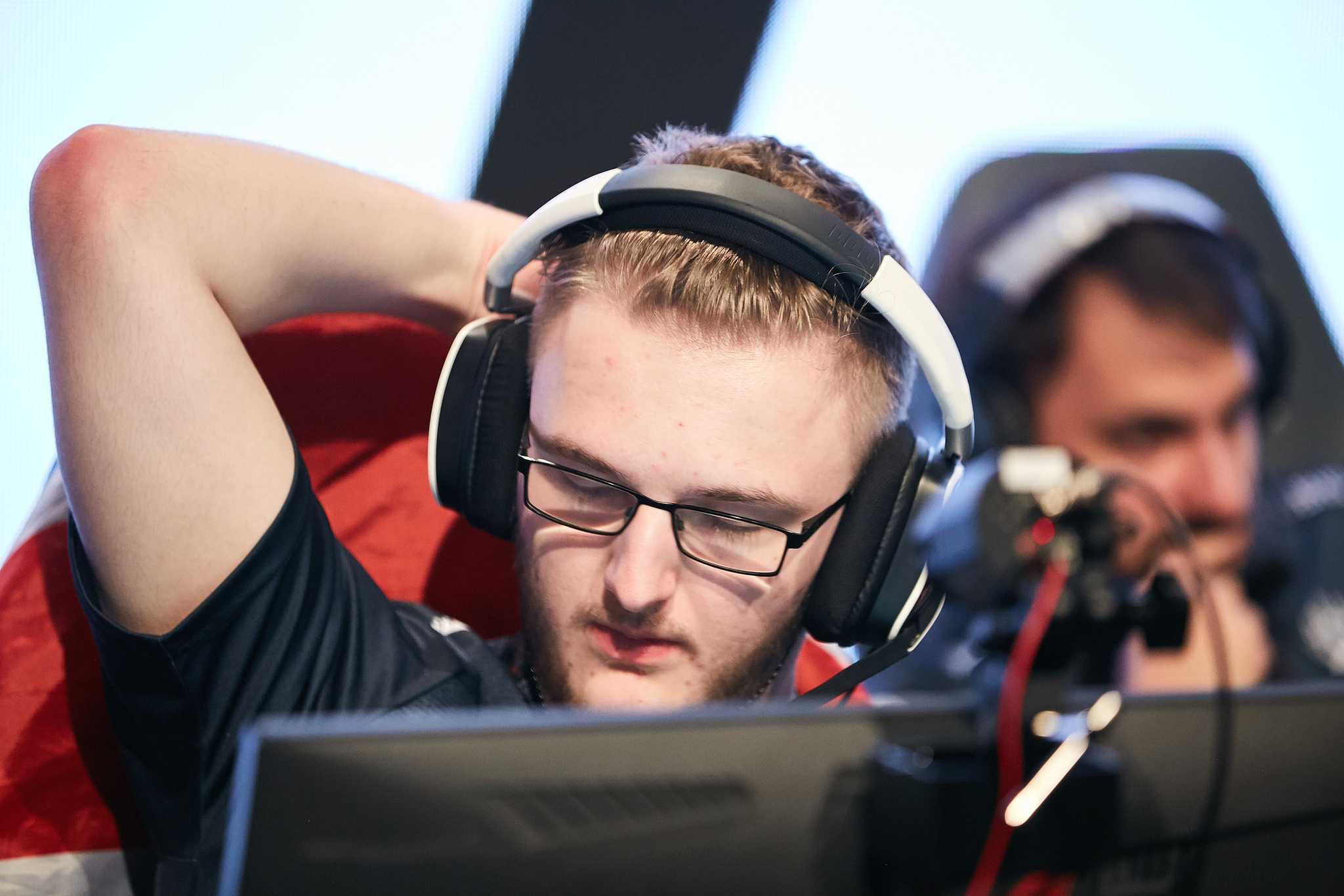 According to gob b, smooya has a much better understanding of the game as of now
Also, the understanding about dying in certain areas is good for your teammates. This is also hard to understand for an upcoming player. Obviously, you want to have maximum frags on your position, but it's sometimes bad. It's like a scale. If you have more frags than your teammate, he can't have more frags in his position. If you have the right understanding, like Astralis for example, they understand like "if I die here, my teammate will probably make a 3K." I maybe didn't kill anyone, but if I let my teammate die, I will just make two kills maximum but my teammate can do three. This understanding is really hard, and he understood it much better in a very short period of time.
I'm really proud of him that he could manage to do that. And he is still learning. Everyone of us is still learning. Yeah, he needed to learn the most, like tiziaN had in the first months. But after that, they feel like totally different players. They see the game totally different. That's what happened.
Closing out the interview, I want to ask you about nex. A lot of people saying that he has the potential to be a superstar player but he doesn't always perform like that, especially on a big stage. What's the key to unlock his potential?
If I had the key, I would use it more often for sure (laughs). It's hard to say. nex is a person who needs to feel confident, comfortable. He needs to be treated very well, tournament needs to be good. This kind of stuff needs to be really good, so he would feel confident.
We even tried to change it a little bit, so he doesn't need to have those performances, as he plays more in the system. And that helps a lot. That's why we stabilized our performance, I'd say. We don't depend on him being like a mad fragger, doing kills. He just needs to play in a role. He is more like a role player which can step up any given time. That's how we try to manage it.
If we would have the key, that he's always performing at his best, he would be, maybe, top-5 player in the world. If he would always play his A game. But, unfortunately, he's also human. He can't play his A game all the time. That's why we try to have other system, giving him roles when he plays for the team. He's also a really smart player. He's not that vocal. He isn't talking too much, so we are giving him positions where he is confident, comfortable, sometimes passive. This is kind of stuff that we try to implement in our game. We are more stabilized, and we don't depend on many frags from him.
In their next match, BIG will be facing off against TyLoo, at 15:00 CEST, in the 1-2 pool. The game will be broadcasted on Twitch, starladder_cs_en.
The interview was given to StarLadder's @EllanarkJesus