CS:GO
February 23, 2019 22:15
GeT_RiGhT: "When I get to the point that I am not carrying anymore, I will give my spot to someone else"
IEM Katowice Major 2019 is approaching its final day of The New Legends Stage. There are six teams left that are going to fight for the last three tickets to the Playoffs, and the legendary squad of Ninjas in Pyjamas is one of them.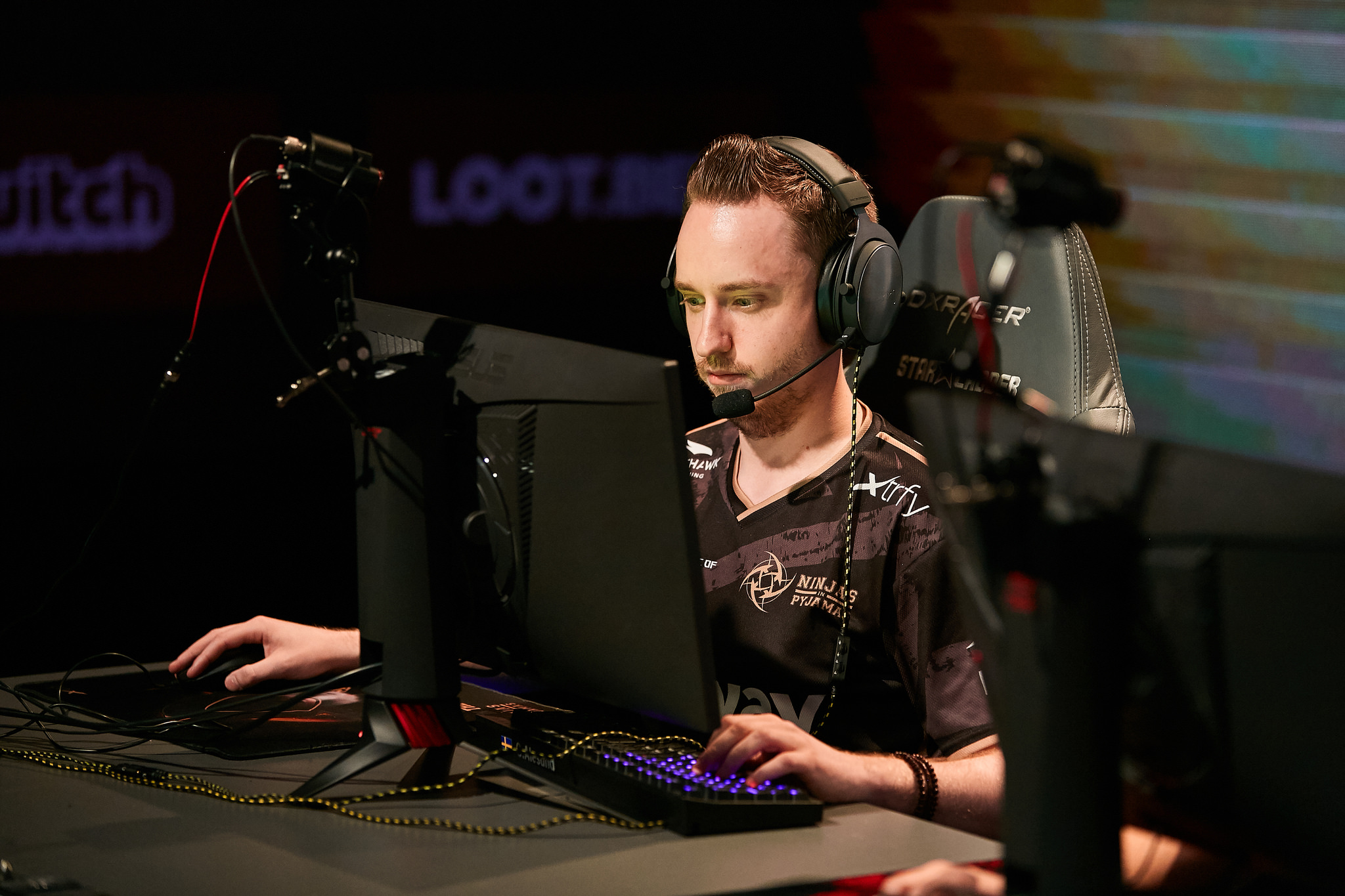 GeT_RiGhT's NiP is one win away from reaching the Playoffs
at IEM Katowice Major
We managed to talk with NiP's Christopher "GeT_RiGhT" Alesund on their off-day, discussing with him a lot of topics which are connected to the Major in Katowice. GeT_RiGhT told us which maps his team is comfortable playing on, commented on the struggles of Dennis "dennis" Edman, and shared some thoughts on the possibility of his retirement.
First of all, let's talk about the tournament's format and the ELO system. Was it comfortable for you to play two matches in one day, or you would rather have more time to prepare for your next opponent? Also, how do you feel about the fact that now we have more BO3s at the Major?
It's not a problem for us to play two matches in one day. It's the Major and I think that all matches should be played in the BO3 format because it can be a long tournament. If a team goes from the Challengers to the Legends and then to the Champions Stage, it takes three weeks of playing. Overall, I think it's much better when matches are played in BO3 than in BO1.
What do you think about other teams in The New Legends Stage placing you that low in the ELO rankings?
I would put us a bit higher in general but 11th place is understandable. I don't have anything against them, it is alright. You have to go through every good opponent if you want to make it out.
You're saying that you would place your team a bit higher. Do you see your team in the Top 8?
Yes, I think [I see us] in the Top 8. Actually, this tournament is stacked, and it's a new year. There was no real ranking [before the event]. Last week we were like 14th in the HLTV rankings, and now we are 6th. We "jumped" eight places, and it's partially because it's a new year. You don't even know the rankings, that's my personal opinion.
Can you say that Train is your best map in the pool? People ban it against you, sometimes you use it as your map pick. Give us your thoughts on NiP's map pool.
I think we have a pretty big, good map pool. But also, we know that we have some issues on every map here and there. We don't really have a map that you could describe as "the map we always want to play". However, Train is one of our favourites, and we really like to play on it.
We have no problem with playing Train because I think everyone on our team likes to play it. We are that kind of a team that would pick maps which we want to play instead of focusing on other teams' map pool.
Dennis "dennis" Edman has been struggling a lot at this Major. What is the reason for that? Does it have anything to do with his roles?
To be honest, I have no idea. He was playing very well online before the event. I think that pressure came to him personally and it affects him a lot. We know how good he is, and we know how good he can be as well. I think he stumbles a bit sometimes because of his own mindset, and that's something he needs to work on. We are going to help him the whole way to make it better.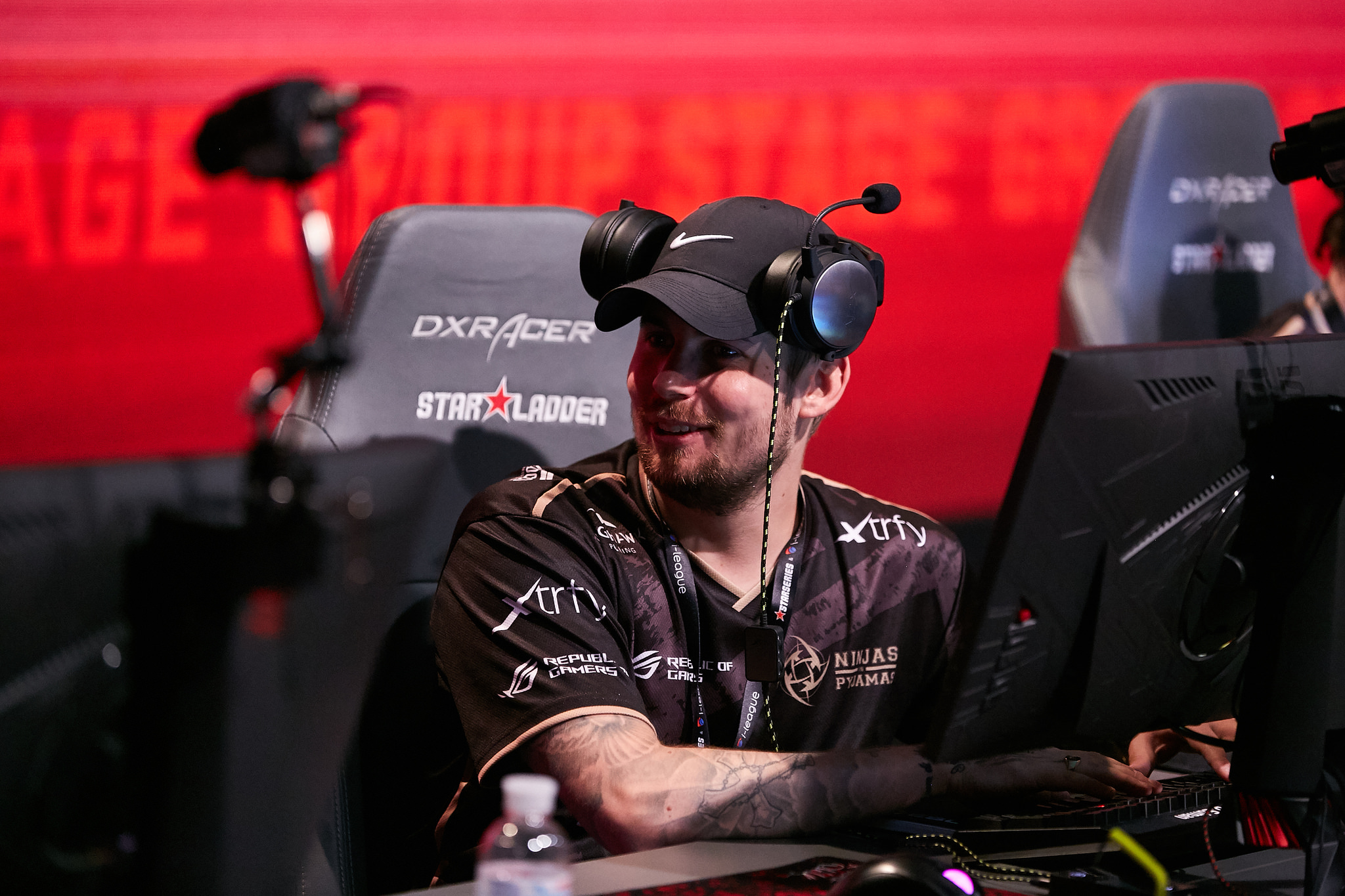 dennis is the lowest rated player of NiP at the Major
with 0.81 HLTV KDR
Not everyone on the team is going to shine, we know that for sure. If we win, nothing really matters because winning means everything for us. We will figure out [dennis' situation] and we will help him. I know he is going to shine and become even better.
You have been playing Counter-Strike for twenty years. How does it feel playing at the very top level when you are 28 years old?
It's an interesting thing to do. I love the game and it is something that makes me happy every day. It also gives me a lot of pain in my head, but it is the game that I've played for more than 2/3 of my life. It's the game I still enjoy watching, I love everything about it. There is something special about Counter-Strike, and I feel like it is something I will never experience again.
I know there are a lot of other games. I enjoy watching other games and I'm playing other games, but I always come back to CS no matter what I do. Counter-Strike has something that drags me back everytime.
Earlier this year Danylo "Zeus" Teslenko announced that he will probably end his career in 2019. Have you ever had any thoughts about retirement?
I always talk about it with my family and I am always open about this question. I have no problem to quit if it is necessary, but at the same time I don't want to quit because I really love the game and I want to play even more.
I have also been realistic about myself. Remember, I am not 18, I am 28. And someday, hopefully soon, I will have a kid and I will have to prioritize other things. For now, it's all about my motivation. It's all about how much I want to play. I am not the most talented player, but I am a hard-working person. That's how it works for me. I know when I get to the point that I am not carrying anymore and there is no need for me to play, I will give my spot to someone else. However, I want to keep fighting and I want to win even more. That is the thing that keeps me here.
If the devs would decide to remove AUG from the game or to nerf it substantially, how do you think it would influence CT-side and its win rate?
I think it will be a bit more like it was before, I don't think it will be a big change. AUG helps you a lot to make easy kills that you probably wouldn't make with M4 or AK.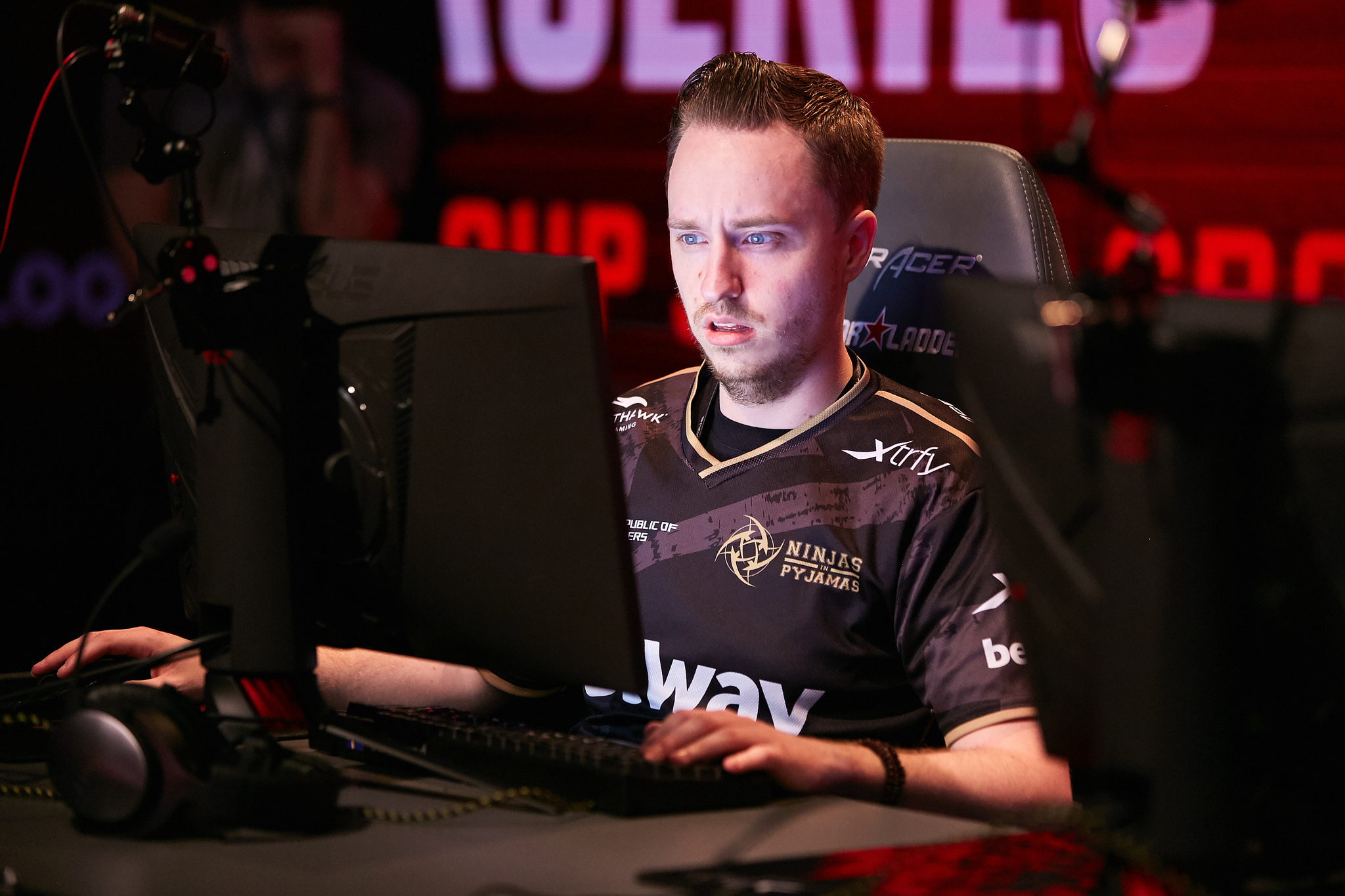 GeT_RiGhT believes that shifts in meta, such as the rise of AUG,
are necessary to make the game feel fresher
I have nothing against this gun and I don't blame anybody for what it is. Meta has to change as it is something that makes the game feel fresher. It is a part of the game, and it is a part of the life circle of a professional gamer that the game he plays will develop in different ways. That's how it works, you have to adapt to become better.
Did you expect BIG and NRG Esports to be knocked out of the Major with a 0-3 score?
I think that everyone was shocked. I think almost everyone expected that they would make it out of the groups, or they would win one or two games for the very least. To be honest, I haven't really thought about it because when I'm at an event I'm always focused only on my team. I don't really care about other teams that much. Now, we still have a chance to make it through, and for me it is a more important thing.
Tomorrow you will play the decider match. How does the team feel going into it?
We are very confident. We know that we screwed up yesterday, and we know that we could have played much better on the first map, Train, and we know we could have won Inferno. We made some mistakes here and there and it cost us the first map. After that, it was more about our mental state, so we lost the game because of that.
We've talked it through and we've got a fix for it. We know how to work to become even better. Tomorrow it is going to be a completely different NiP. Hopefully, it will be a win tomorrow as we want to make it to the Playoffs.
What do you think about allowing the crowd to attend the group stage for the first time in the history of CS:GO Majors?
I think it is a nice addition. It was a very needed one as well because there are a lot of fans who want to meet and support the teams out of the Top 8. I don't know if it will be at the next Major, but we have it at this one and it is great.
Did you set any specific goals for this tournament?
We have different stages of goals. The first one was to make it to the Legends Stage, and now it's done. The second one is to make it to the Champions Stage, and it will be determined tomorrow. And if we make it to the next one, we will define our goals from match to match: to win in the Quarter Finals, Semi Finals, and Grand Finals.
Interview was given to StarLadder's Oleksii Kuznietsov