CS:GO
July 17, 2017 22:39
Gambit, SK, VP and BIG remain undefeated
Following the end of the second match-day within PGL Major Krakow 2017 were defined four teams, who secured the leading positions in tournament table: Gambit, SK, Virtus.pro and BIG.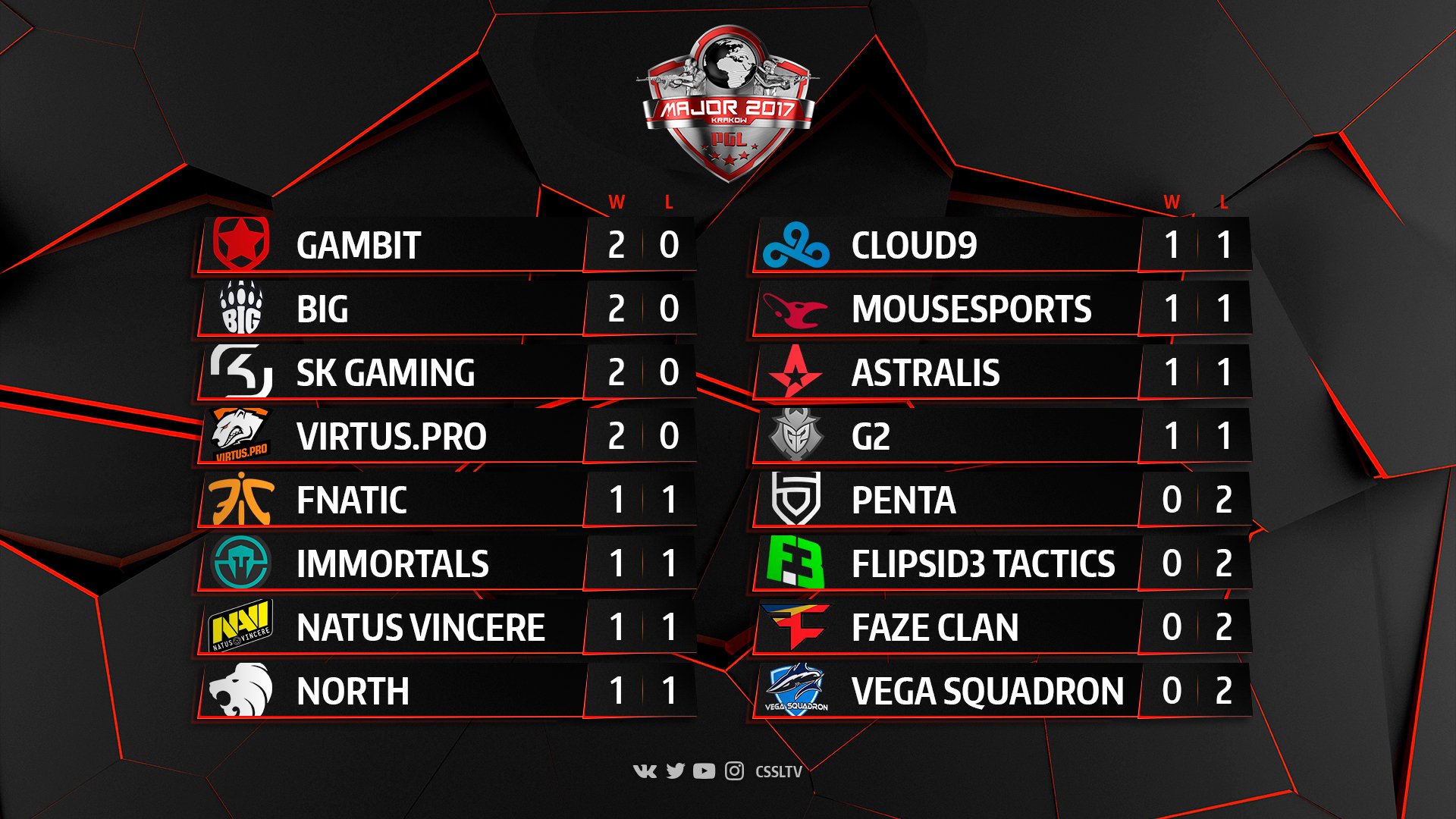 The final tournament table of the second match-day
Gambit, SK, Virtus.pro and BIG on the LAN-finals of PGL Major Krakow have already secured two victories each, so now they have to win only a single match in order to advance to the tournament's Playoffs.
Unfortunately, PENTA Sports, FlipSid3, FaZe Clan and Vega Squadron were defeated in their both by-past matches and now they have only one room for a mistake.
The remaining eight teams have a win and a loss on their board, so their destiny is up to be defined within the following two days of the group stage.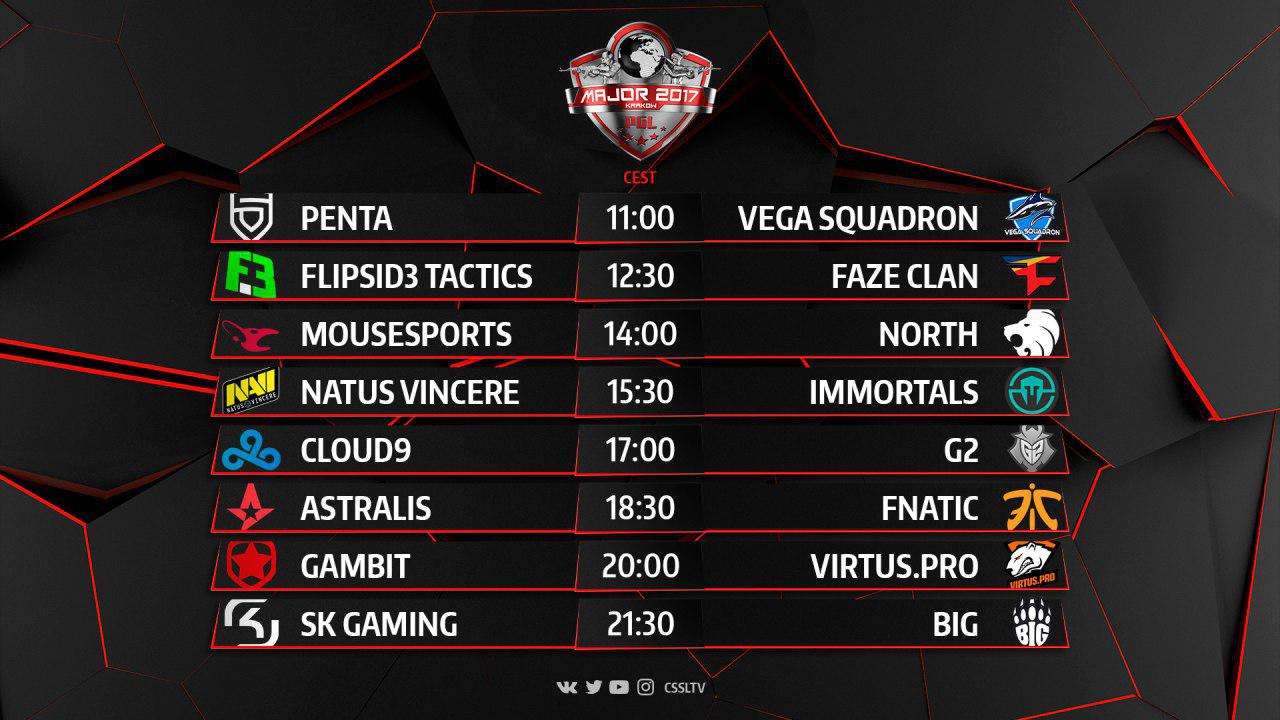 Playing against Legends @TeamVirtuspro ! @paszaBiceps we'll try not to be late 😂

— Dauren Kystaubayev (@AdreNcs) 17 июля 2017 г.
Follow the news and announcements from PGL Major Krakow 2017 on our site and in socials - Facebook and Twitter. Subscribe to our YouTube-channel, where may be found all records of the by-past matches from the championship.