CS:GO
July 16, 2017 20:01
G2 won over Natus Vincere
One of the most expected matches within the first day of PGL Major Krakow 2017 was the countering between Natus Vincere and G2. French team happened to be stronger than their opponents and earned first points on the tournament.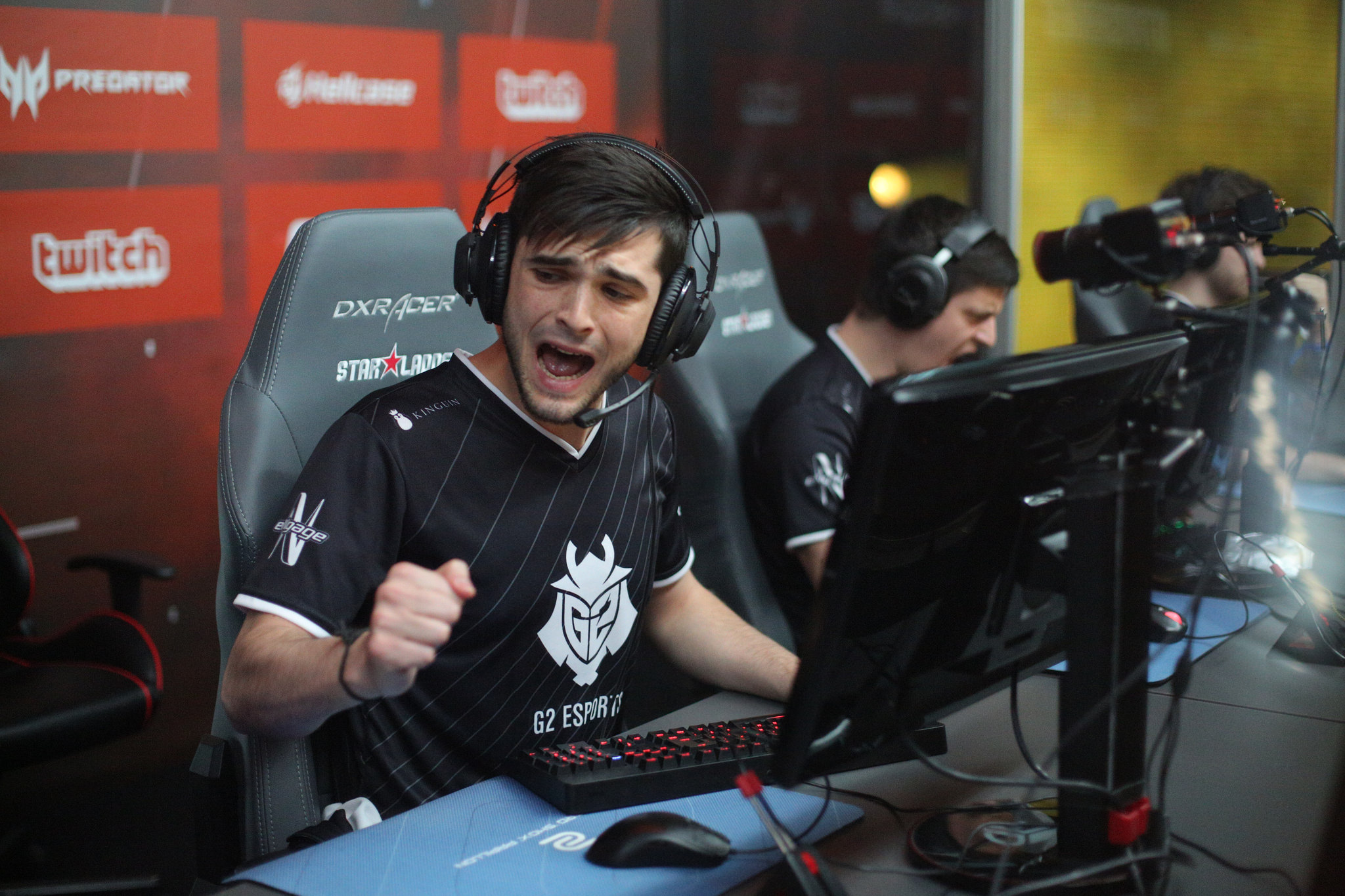 G2 start with a win
The clash was held on Overpass. «Born to win» made a good start, picking up four rounds at a run, in two of which s1mple performed a «tripple-kill» and even one «-5». The Frenchmen managed to break up the shutout, but failed to retain the control over the game. Na'Vi retook the initiative again and finished the first half with 12-3.
Having changed the side, G2 braced up and started securing points. After the mark of 10-12 Natus Vincere managed to stop the winning run of the rivals, but the French squad went on, cutting down the backlog. Eventually, G2 outscored the opponents and gained the upper hand in this battle at 16-14.
When in doubt - flip a coin 😜 #G2ARMY pic.twitter.com/qepHnorrha

— G2 Esports (@G2esports) 16 июля 2017 г.
Stay tuned, as just in a few minutes will kick off the last match of this gaming-day — Astralis vs Immortals. Follow the news and announcements from PGL Major Krakow 2017 on our site and in socials - Facebook and Twitter. Subscribe to our YouTube-channel, where may be found all records of the by-past matches from the championship.