Dota 2
June 30, 2017 10:06
Full participant-list of The International 2017
The qualifier for The International 2017 is over and now we know a full list of teams, who will attend the championship.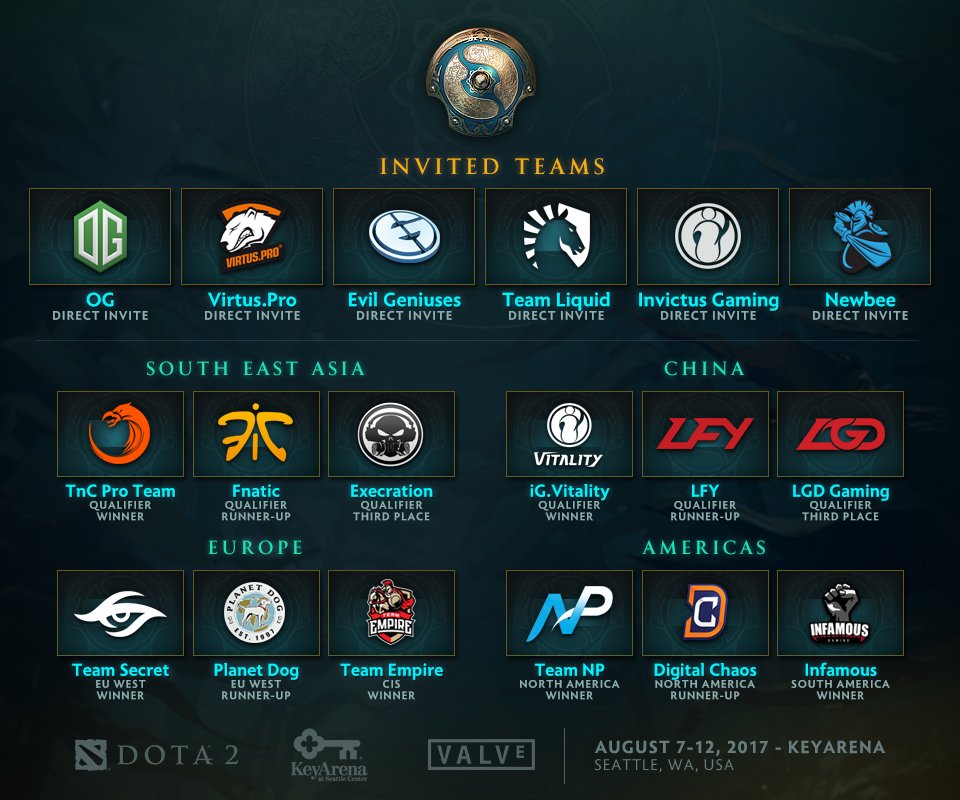 A participant-list of The International 2017
The main stage of The International 2017 is divided into two parts — group stage and the Playoffs. 18 teams (6 invited and 12 qualified) will be divided into two groups and will play in the Round Robin format with BO2-matches. The squads, who secure the last places in their groups, will leave the tournament. The rest of teams will fight within the Playoffs in the Double Elimination bracket. 4 of the strongest teams from each group will kick off their way through the final stage with an upper bracket, while remaining 8 — from the lower one.
The final stage of the seventh tournement The International in Dota 2 will be held from August 7-12 in Seattle, USA. The championship's venue will be the sport complex KeyArena, which can host up to 17 thousand viewers.