CS:GO
March 18, 2018 08:33
Fnatic win WESG 2017 CS:GO Grand Final
Fnatic have prevailed over Space Soldiers in the grand-final of WESG 2017 in CS:GO and become the champions of the tournament, taking away the lion's share of a $1,500,000 prize-pool.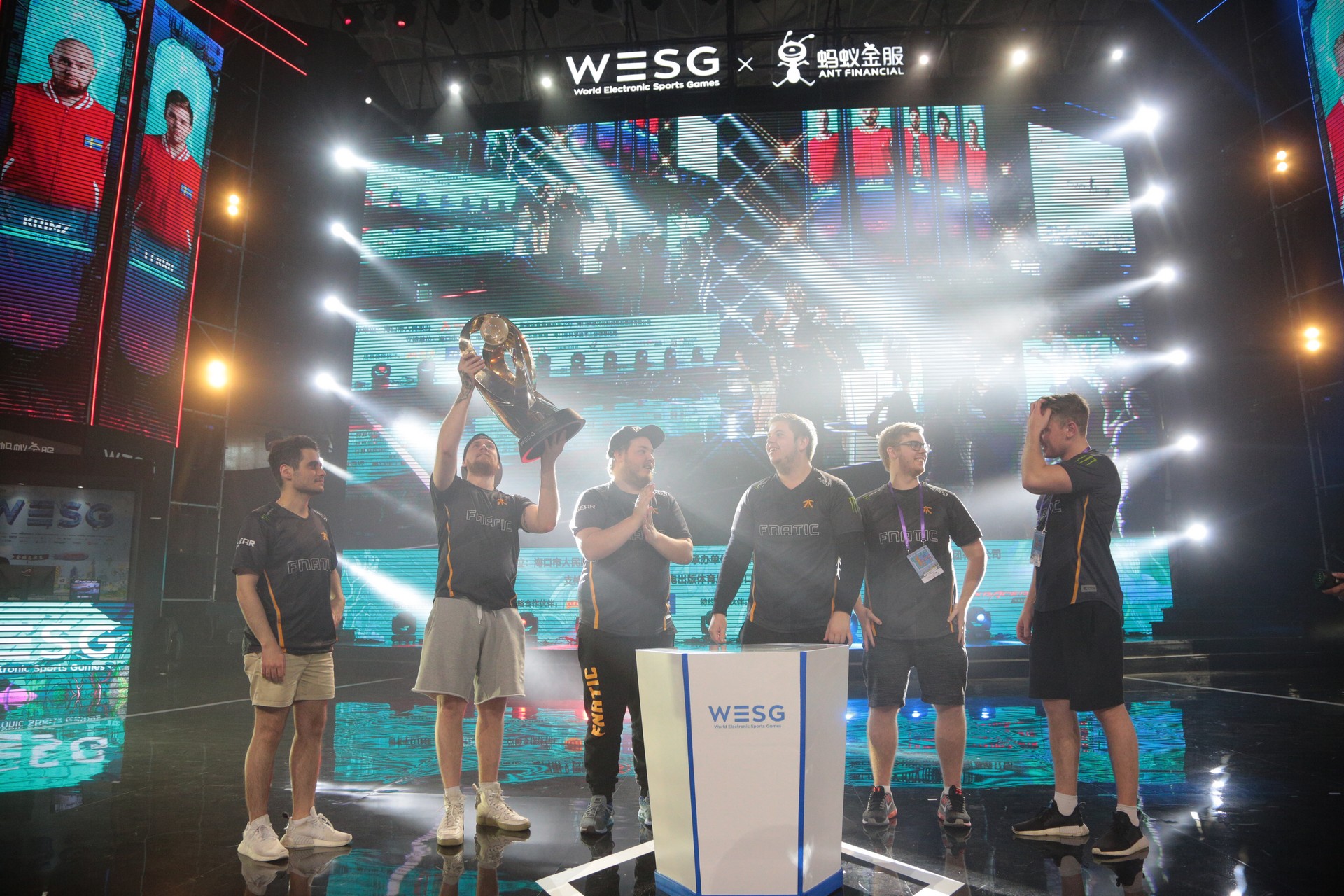 Cobblestone, map-pick of Space Soldiers, was the first map in this game. Due to a great CT-half, 10-5, Fnatic won six rounds that they needed on the T-side and got the victory, 16-12. Jonas "Lekr0" Olofsson had a fantastic game and became the most valuable played on this map: 1.39 HLTV KDR, 28-17 K-D, 91.8 ADR.
The match continued on Inferno, which was chosen by Fnatic. The Turkish squad managed to tie the game by winning the enemy's map-pick. Space Soldiers recovered from a failed start, 1-7, and reached the victory in the overtime, 19-16. Buğra "Calyx" Arkın was the main star of SS in this game by being the only one who made more than 30 kills on the server: 1.60 HLTV KDR, 34-17 K-D, 91.4 ADR.
Mirage was set to be a final map. This time, Fnatic turned out to be stronger than Space Soldiers, ending the game on the mark of 16-14 after an incredible comeback, and conquered the champion's title of WESG 2017 CS:GO. The best results on the last map were shown by Jesper "JW" Wecksell: 1.26 HLTV KDR, 24-18 K-D, 88.1 ADR.
Distribution of the prize-money WESG 2017 CS:GO Grand Final:
• 1st place - Fnatic ($800,000)
• 2nd place – Space Soldiers ($300,000)
• 3rd place - Team Russia ($150,000)
• 4th place - TeamOne ($70,000)
• 5-8th place - MVP.PK, GODSENT, Cloud9, AGO Esports ($25,000)
• 9-12th place - Team Belgium, BIG, ORDER, Team EnVyUs ($10,000)
• 13-16th place - Recca, MAX, Bravado Gaming, Wololos ($10,000)