CS:GO
March 20, 2017 21:06
fnatic will fight at the LAN-finals of SL i-League StarSeries S3
In the semifinals of the EU-qualifier for SL i-League CS:GO StarSeries S3, team fnatic prevailed over HellRaisers, thus winning a slot in the championship's LAN-finals.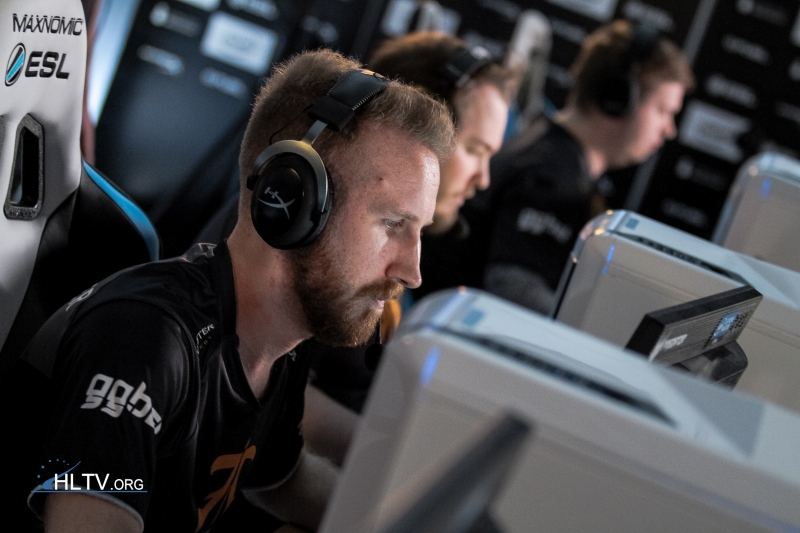 fnatic will play in the LAN-finals of the third season of SL i-League CS:GO StarSeries
The first map in the confrontation was de_cobblestone — a pick of the EU-team. The Swedes made a good start [3:0], but, getting necessary devices, ANGE1 and company have quickly reached the opponent. Then the teams were playing on an equal footing, but the first half, with a minimal advantage was finished in favor of HR [8:7]. Having changed the side, fnatic retook the initiative and moved forward [12:9], however, HellRaisers, not giving up, won the first map [16:13].
After a break, the game resumed on de_train. The Swedish squad picked up the pistol-round, but HR relized the force and started gaining points. At the mark of [9:2], fnatic managed to stop the attack of the enemy and, up to the end of the first half, won in four rounds more. Having changed the sides, the Swedes leveled the score [9:9], and then outscored the rivals and took the second map on their board [16:10].
The decider-map was de_inferno. The first half was finished with a score [10:5] in favor of the Swedish team, while HellRaisers managed to pick up only two points on the T-side. Eventually, fnatic secured the victorious rounds and paragraphed the fight.
fnatic get a ticket to the LAN-finals of the third season of SL i-League CS:GO StarSeries, while HellRaisers will fight against EnVyUs for the last slot in the main chamionship's stage.
We'd like to remind you that tickets to the final stage of SL i-League CS:GO StarSeries S3 are already on sale, available for purchase here.