Heroes of the Storm
August 06, 2017 20:45
Fnatic secured the champions' title of Western Clash  
The Grand-Final of Western Clash HGC was held between two of the strongest teams in Europe: Fnatic and Team expert. Despite all efforts of the latter and their revision on mistakes after the loss in the upper bracket final, they still didn't manage to find a key to the Swedish five.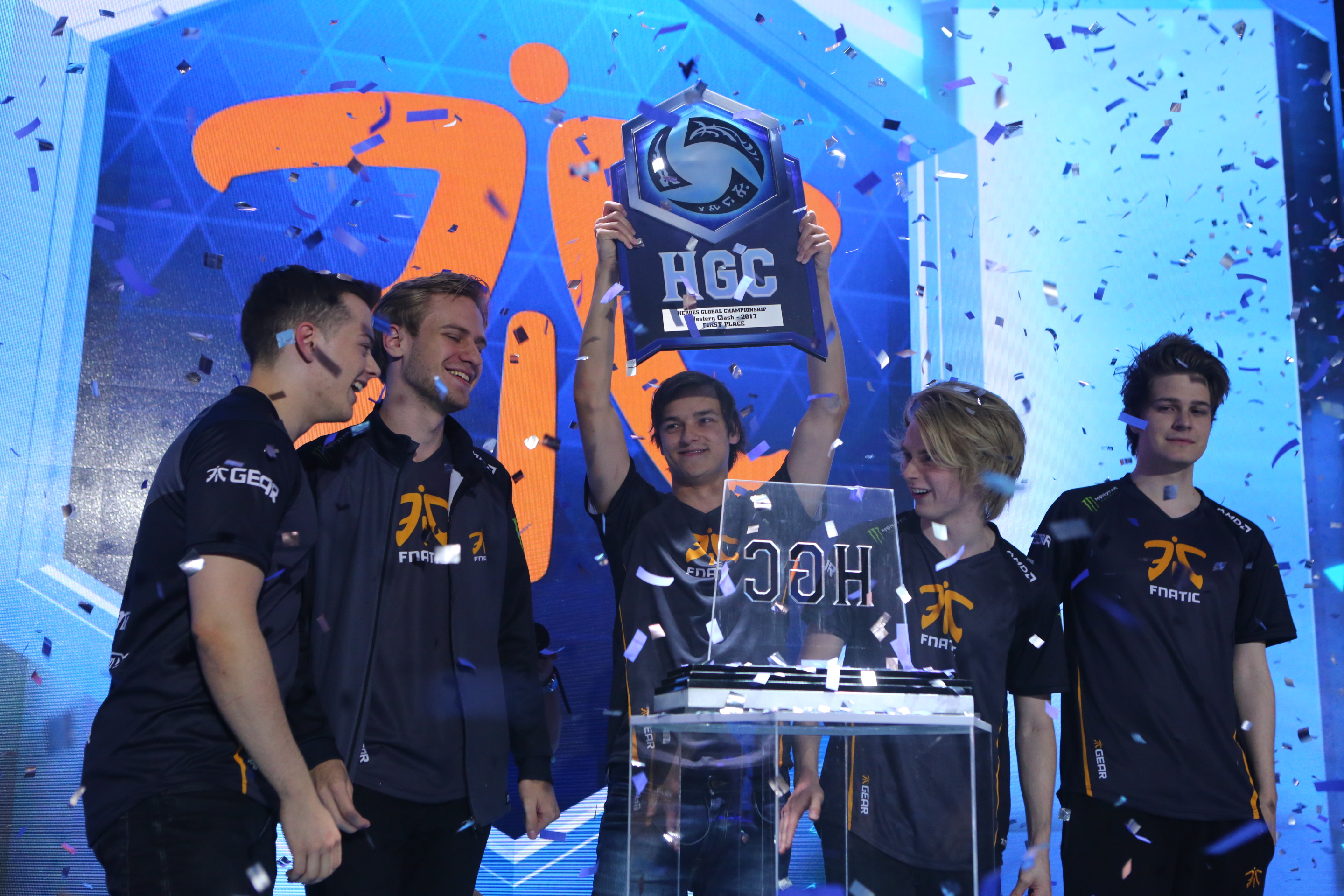 The match was kicked off with the score of 1:0 in favor of Fnatic, who advanced to the final from the upper bracket. "Sky Temple" started with an advantage of the Swedish five, but the gaming one this time. Team expert, at the close of the match, with a gap of 3 team levels, tried to reach the enemy's Nexus, but Fnatic read this move, easily fought back and smashed the buildings of the rival.
The second map was "Battlefield of Eternity", where the Fnatic's domination has only strengthened. A few failing fights on the Immortals decided the map's outcome and Team expert had no more room for a mistake.
At "Infernal Shrines" Team expert made a bet on Diablo and Butcher with a support of Malfurion, but Fnatic with their aggressive style of the game after the 10th level managed to take a lead in experience and already on the 13th minute performed the first attack on the opponent's Nexus. This attack was withstood by expert, even despite the losses, but eventually they failed to turn the game's tide.
Fnatic passed the tournament's path perfectly, not losing a single match, and even a single map. They dealt with RED Canids, sent to the lower bracket Team Liquid and destroyed Team expert twice. As the strongest team of the western hemisphere without any doubts, the Swedish five deserved the champions' title.