Dota 2
January 19, 2017 18:11
Fnatic reached the 4th place at quals for SL i-League
In the fourth tour of SEA-qualifiers for SL i-League StarSeries Season 3, the matches were held by Fnatic, Mineski, Power Gaming and TNC Pro Team. The central match of the tour was a countering Fnatic vs TNC and this clash made a splash. On the first map, TNC have simply smashed the enemy, finishing the map with 26:3 in frags. On the second one, Fnatic proved that the new line-up and a pick of Pudge couldn't be written down twice – 35:22 in favor of the Malaysian team.
In the second match of January 19th, Fnatic have effortlessly dealt with Power Gaming, playing two maps with Pudge-support again. Mineski still didn't allow Power Gaming secure the victory in the qual-stage, breaking up with a score of 1:1 in maps.
After the fourth tour, Fnatic relocated to the 4th place in group, pushing Mineski down to the 5th line.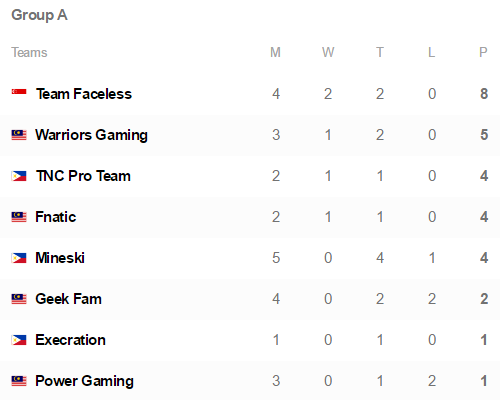 More information about the tournament may be found at the official page.