CS:GO
April 01, 2019 17:00
Fnatic and Renegades advance to Playoffs on Day Three of StarSeries i-League S7
The third day of StarSeries i-League CS:GO S7 is finished. Following its results, Fnatic and Renegades have advanced to the Playoffs without losing a match in the group stage, while Panda Gaming and paiN have been eliminated from the tournament.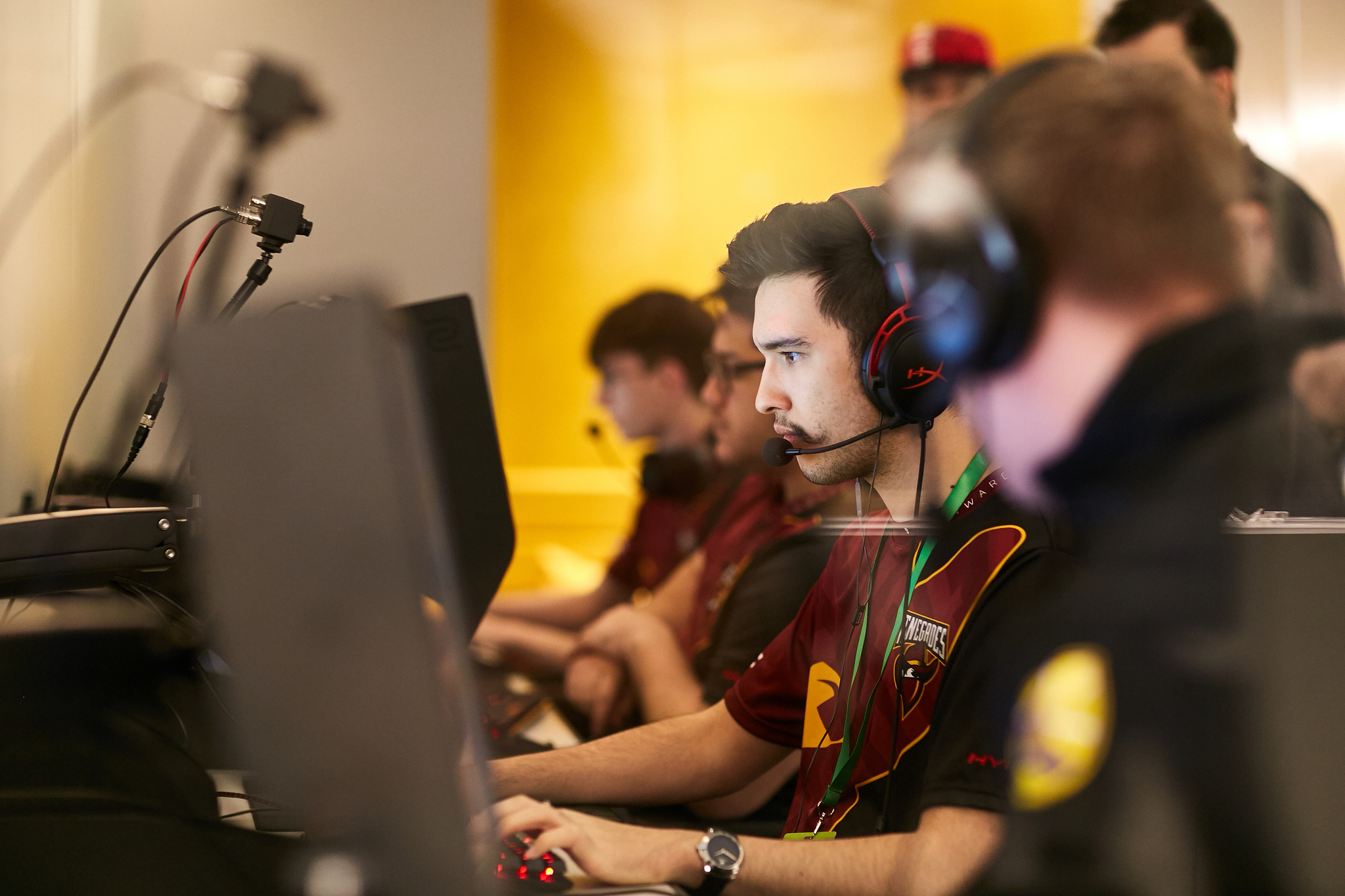 Renegades will participate in the Playoffs of
StarSeries i-League S7
The day kicked off with the elimination matches. In the first game, North prevailed over Panda Gaming, 19-17 Train and 16-2 Dust II, and in the second one, BIG took down paiN Gaming as they won the series without dropping a map: 16-6 Cache, 16-14 Inferno. It means that Panda and paiN finish their performance on the 15-16th place, securing a paycheck of $4,000. On the other hand, BIG and North move on to the 1-2 pool, where they will also have no margin for error.
After that, the teams from CIS, Natus Vincere and Team Spirit, picked up their second victories. Na'Vi turned out to be a stronger team than Ninjas in Pyjamas, winning the match 2-1 after losing the first map Dust II 11-16 (16-13 Nuke, 16-4 Mirage), while Team Spirit beat TYLOO with a 2-1 score: 9-16 Mirage, 16-6 Inferno, 16-7 Overpass.
They were joined by NRG Esports and ENCE Esports in the 2-1 pool. NRG crushed MiBR, the former squad of their new player, Tarik "tarik" Celik, losing 12 rounds in total across two maps (16-5 Inferno, 16-7 Mirage). In the same time, ENCE demolished ViCi Gaming 2-0: 16-6 Inferno, 16-6 Train. Aleksi "allu" Jalli was the most valuable player from the Finnish side, killing 31 enemies with the AWP (49-20 K-D) and averaging a 1.69 KDR.
Round 3 was finished by matches for the Playoffs' spots. Fnatic defeated Team Vitality, 16-6 Mirage and 16-12 Nuke, and after that, Renegades outlasted FaZe Clan, winning over the Europeans with a 2-1 score: 16-14 Train, 11-16 Dust II, 16-13 Inferno. Despite the loss, Nikola "NiKo" Kovač had the highest stats in this match: 75-57 K-D, 1.31 HLTV KDR, 96.0 ADR.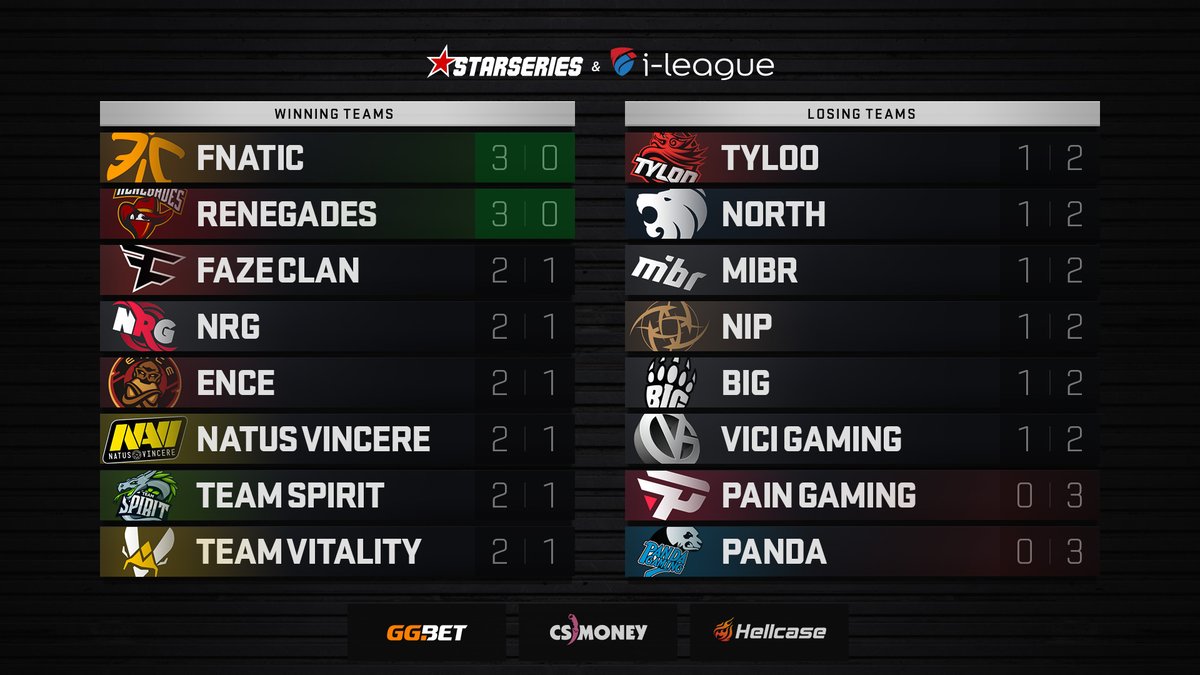 The tournament's schedule can be found in the viewer's guide following this link. Subscribe to StarLadder CS:GO on Facebook and Twitter to receive updates on all results from StarSeries i-League S7 in Shanghai!