CS:GO
June 30, 2017 19:19
FlipSid3 and G2 Esports are a step aside from the ticket to PGL Major Krakow
Matches of the second round within the LAN-qualifier for PGL Major Krakow 2017 reached the end. The current gaming-day was marked not only with a few splashes, but also with quite expected wins, which were secured by the favorites of quals.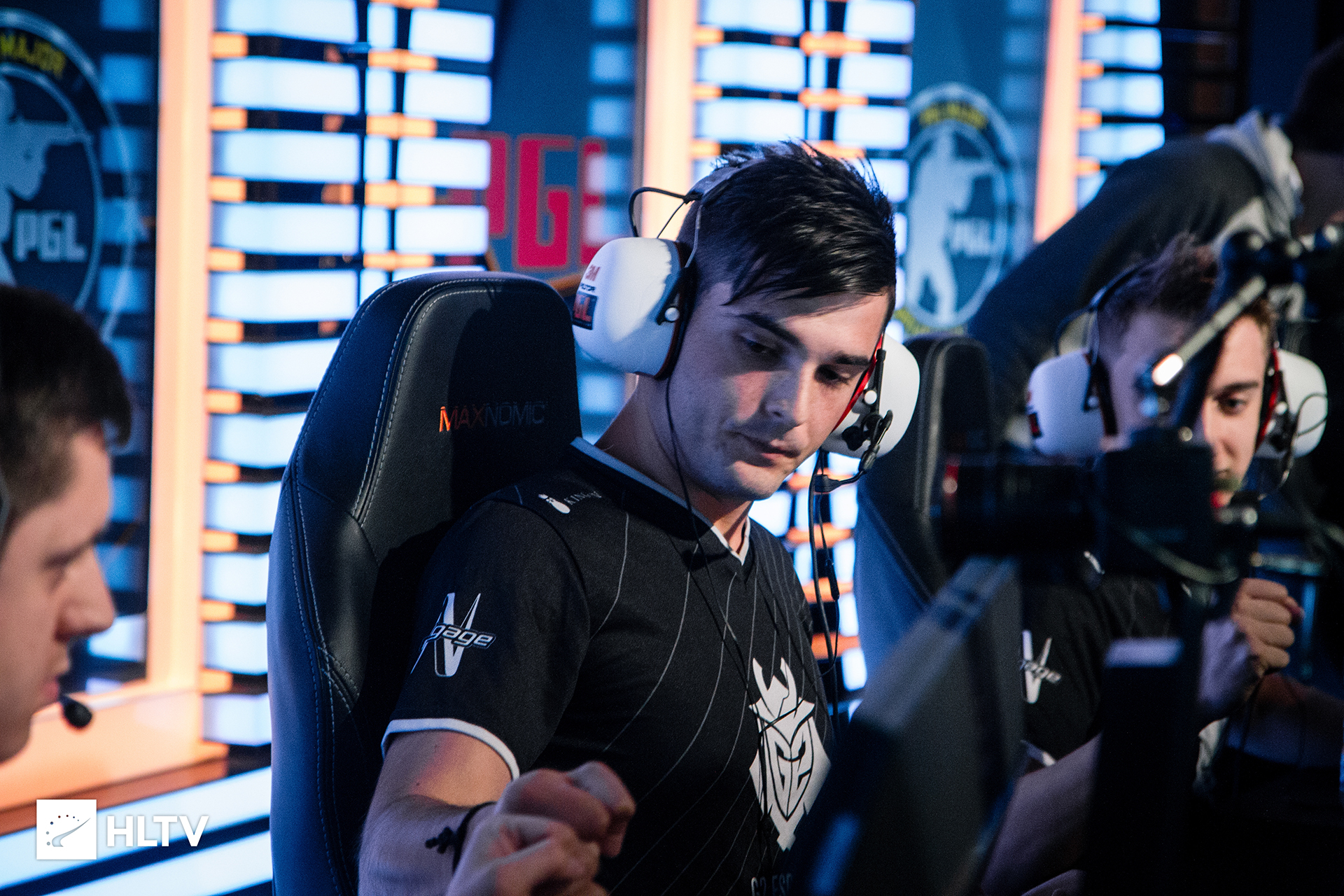 photo credit: HLTV.org
Increasing their score up to 2-0, a step closer to the next Major became G2 Esports, FlipSid3, PENTA Sports and mousesports. F3 made a real splash, not stopping to surpise us within this qualifier. The CIS-squad won over HellRaisers on Overpass with a result 16-4.
Among participants, who leveled their score at 1-1, should be pointed out Vega Squadron and TyLoo. The Russians prevailed over the American squad OpTic Gaming on Train 16-10, while TyLoo overpowered Renegades on Cache 16-14, one of the best maps in the Australians' pool.
In the today's match against BIG, Tengri shown a way better result, comaring to the yesterday's one, but still failed to deal with Johannes «tabseN» Wodarz, who, with stats 38-22 led his team to an ultimate victory on Cobblestone 16-14.
General result of teams and their seeding within the tournament table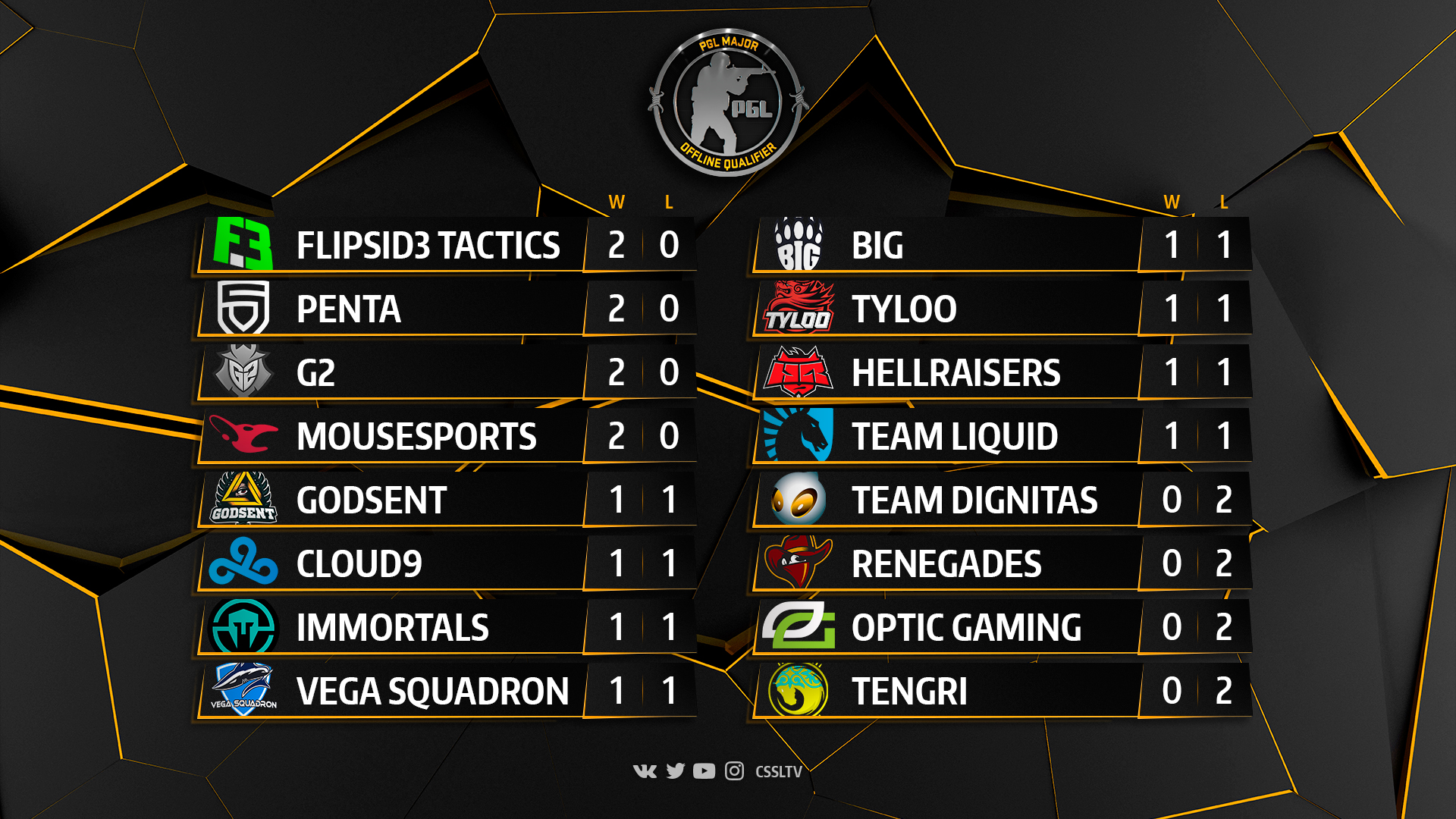 You can discover the schedule of matchs and pairs of teams for the following tournament-day on our site. Subscribe to our YouTube-channel, where may be found records of the by-past games.