CS:GO
June 24, 2017 19:39
FaZe Clan prevailed over G2 Esports on their way to the semifinals of ECS S3
The European team FaZe Clan won over G2 Esports in the decider-match within group «А» and reached the semifinals of ECS S3, where they will have to play against Cloud9.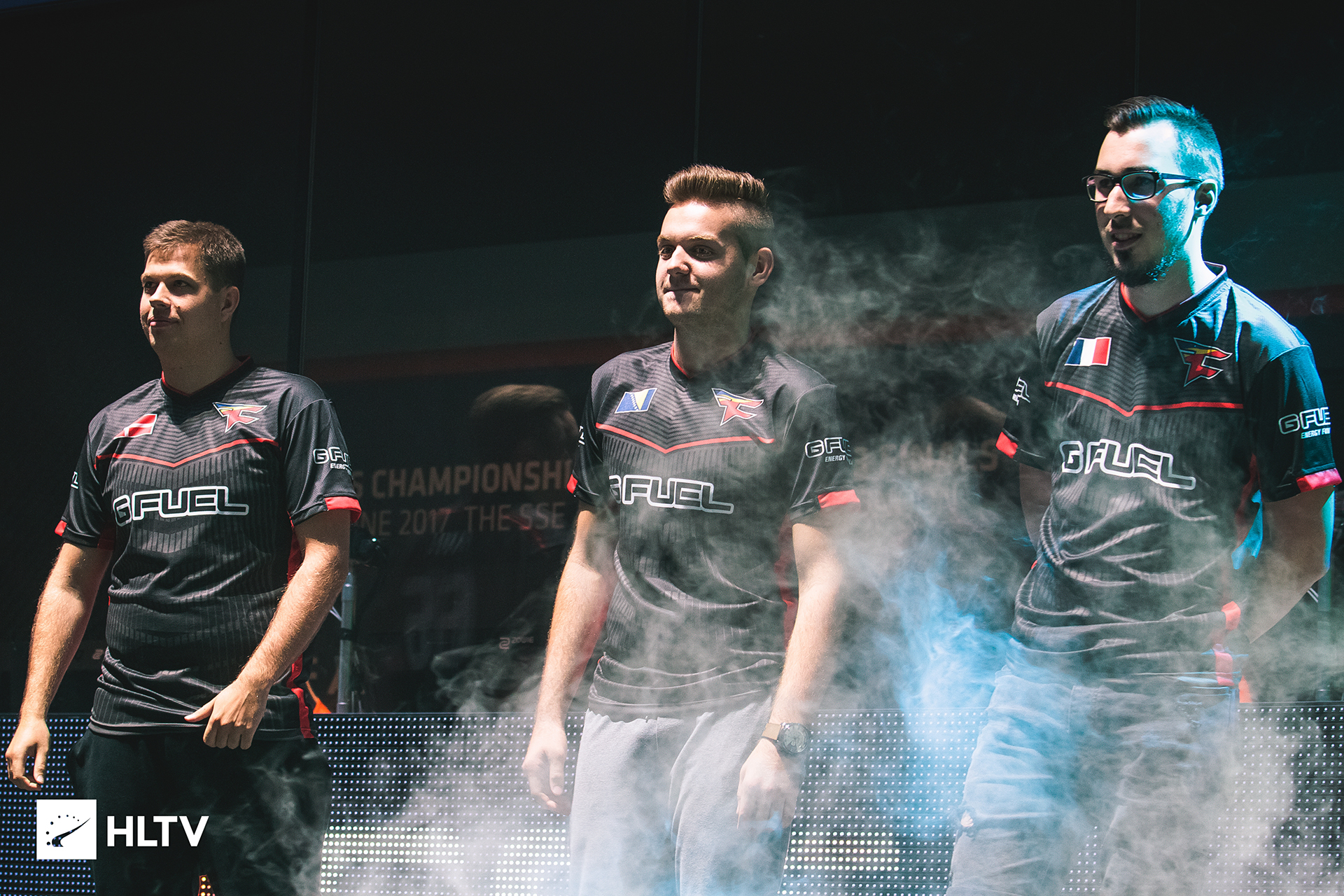 FaZe Clan sent G2 Esports home
photo credit: HLTV.org
The Bo3-series started with the Overpass. From the very beginning, G2 succeeded in the attack, that led them to an early comfortable advantage of five rounds 6-1. But since FaZe managed to get into the track, getting adapted to the French style, they decreased the gap to 8-7 in the end of the first half.
Losing the second pistol-round, G2 Esports lost the initiative and soon even the grip. G2 failed to retain their positions, prevailing in the clutch-situations, thus being unable to build a stable economy. FaZe profited by this and quickly reached the victorious 16th round, winning over G2 on the first map with 16-10.
allu and NiKo won the 2v4 situation
On the following Train the initial lead was taken by FaZe 2-0, but then shox made -4 on the eco-round and turned G2 back to an active fight. For some time the teams were playing as equal, so the score was leveled for a few times. Only at the end of the first half FaZe retook the initiative, winning the T-side with 10-5.
G2 Esports secured the second pistol-round, while FaZe responded with a force, continuing their way to an ultimate win. allu and NiKo secured the initiative, preventing the attack by G2 and taking rounds at every turn. The following tactical pause never helped G2, who were defeated at 16-11.
Thus, G2 Esports stop their performance on the 5-6th place within the LAN-finals of ECS S3 with $45.000.
In the next match between Astralis vs Team Liquid we'll learn the last participant of the Playoffs. Stay tuned to our site in order to be always kept up-to-date.