CS:GO
November 23, 2018 17:00
FaZe Clan, ENCE and North to participate in StarSeries i-League S7
The list of participants for StarSeries i-League S7 is getting bigger as new teams are joining the event. Next three invites to the LAN-finals in Shanghai have been handed out to FaZe Clan, ENCE and North, who have consented to participate in our tournament.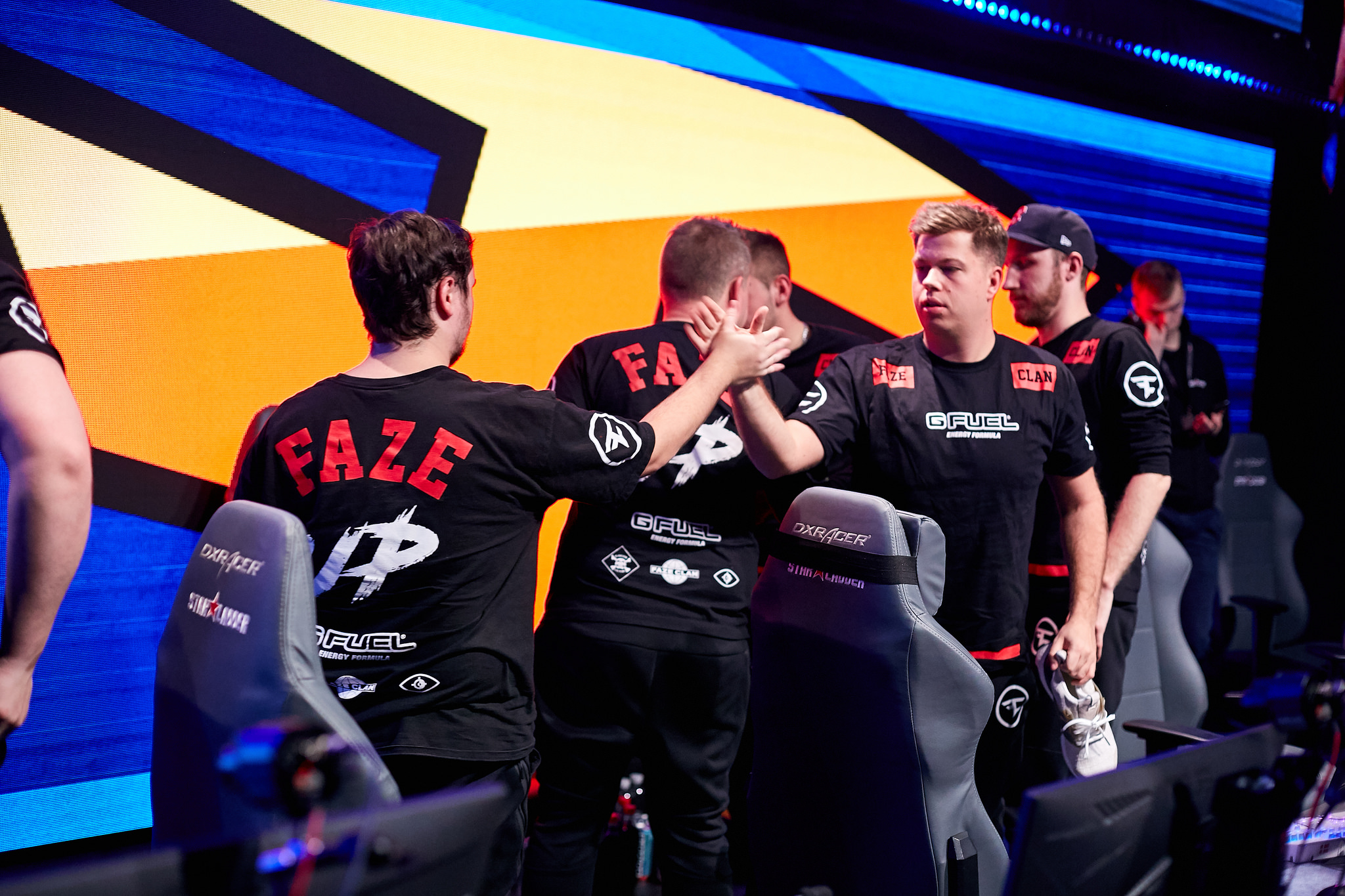 The Finns from ENCE Esports have received a direct invitation, being the ongoing champions of StarSeries i-League CS:GO. The current five of players from ENCE won the previous Season Six, losing zero series on their way to the victory. We are happy to welcome ENCE Esports in the participant-list for the seventh season, where Aleksi "allu" Jalli's squad will have a deserved chance to defend its title!
FaZe Clan is another invited team that has warm memories connected to StarSeries i-League CS:GO. A lot of fans still remember FaZe's incredible win over Astralis in the Grand Finals of Season Three, after which they got their first trophy from a premier event. However, the updated roster of FaZe Clan with Olof "olofmeister" Kajbjer and Ladislav "GuardiaN" Kovács couldn't uphold their title in Season Four, where they placed 4th after losing to Team Liquid in the decider.
And now, after missing out two last tournaments, FaZe Clan are finally coming back to StarSeries i-League CS:GO! One of the most dominant teams in the world will travel to Shanghai and challenge their opponents for the championship cup of Season Seven, where an enlarged $500,000 prize pool will be out for the taking.
The third and final possessor of the invitation to StarSeries i-League S7 for today is North. The Danes participated in two latest seasons of our CS:GO series, but both times, they couldn't achieve higher results than a semifinal and quarterfinal finish. Nevertheless, it should be mentioned that the previous StarSeries i-League event was the first LAN for North, who, at that point of time, had a renewed roster with new players in the faces of Casper "cadiaN" Møller and Nicklas "gade" Gade. For the Shanghai tournament, we expect the Danish "lions" to be prepared to make history. We can't wait to see North's return to our stage and welcome them in Season Seven!
The participants of StarSeries i-League S7
| | | | |
| --- | --- | --- | --- |
| Team Liquid | MiBR | ENCE Esports | Invite |
| Mousesports | NRG Esports | North | Qualifier in Europe |
| Ninjas in Pyjamas | Team Wild | Invite | Qualifier in North America |
| TyLoo | FaZe Clan | Invite | Qualifier in Asia |

The final part of StarSeries i-League S7 will be taking place in 2019 from March 30 to April 7 in Shanghai. The tournament will offer an increased $500,000 prize pool and return to the Swiss System with Bo3-matches, which was proven to be successful in the past. More information about the event can be found in the official announcement. Here you can look for the details of online qualifiers in Europe, North America and Asia.