Dota 2
April 28, 2017 18:15
Evil Geniuses knock Thunderbirds out of The Kiev Major
Evil Geniuses prevailed over Thunderbirds in the 1/8-stage of The Kiev Major, moving on to the following tournament's phase.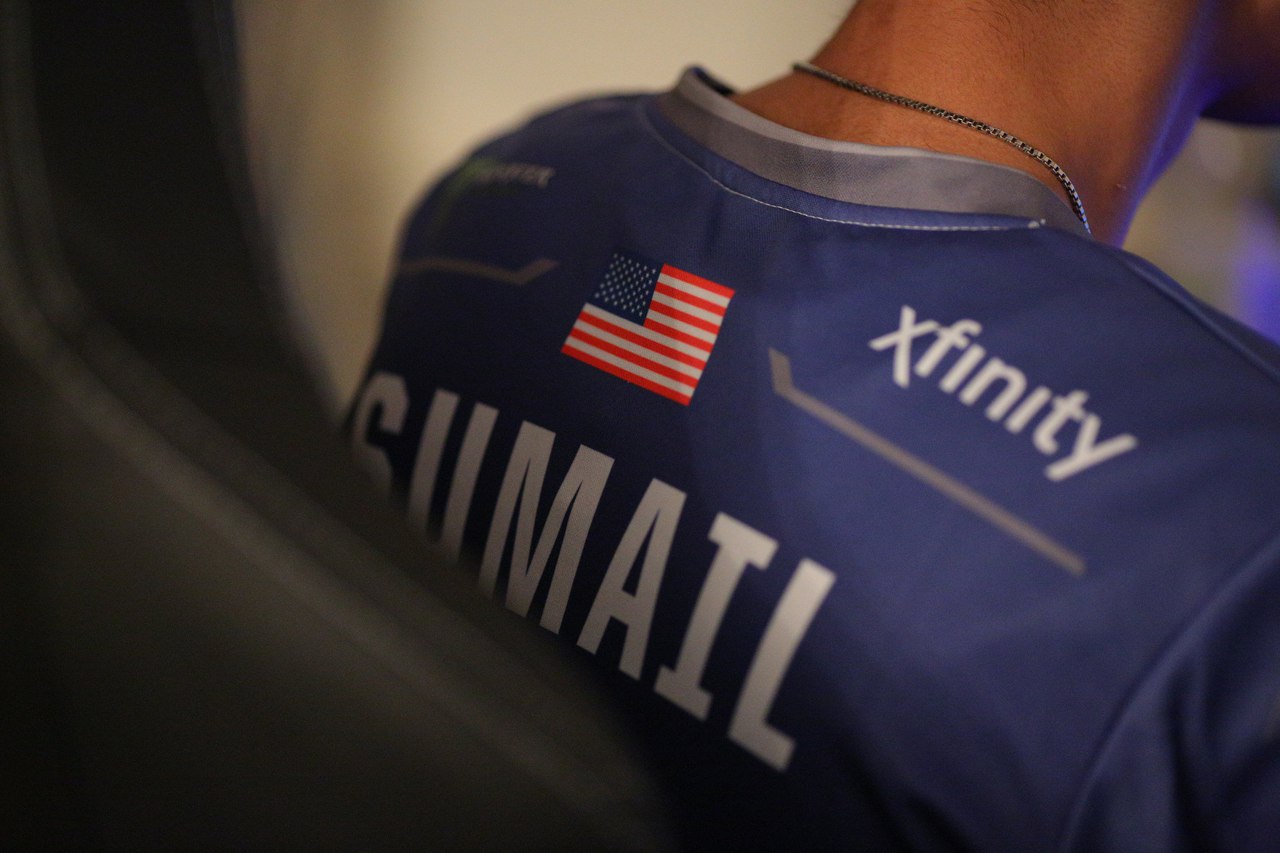 Evil Geniuses sent Thunderbirds packing
A victory on the first map was secured by Evil Geniuses. Picking up an early game due to a successful roaming by Riki by Zai, the main stars of EG — Arteezy and SumaiL — quickly farmed their Spectre and Storm Spirit, thus getting an advantage over the opponents.
Thanks to a banner teamplay, EG retained the gained leadership and stopped all the attempts of Thunderbirds to come back to the game. Eventually, the team of Resolut1on decided to give up on the 43rd minute after the following lost teamfight.
Results of the first map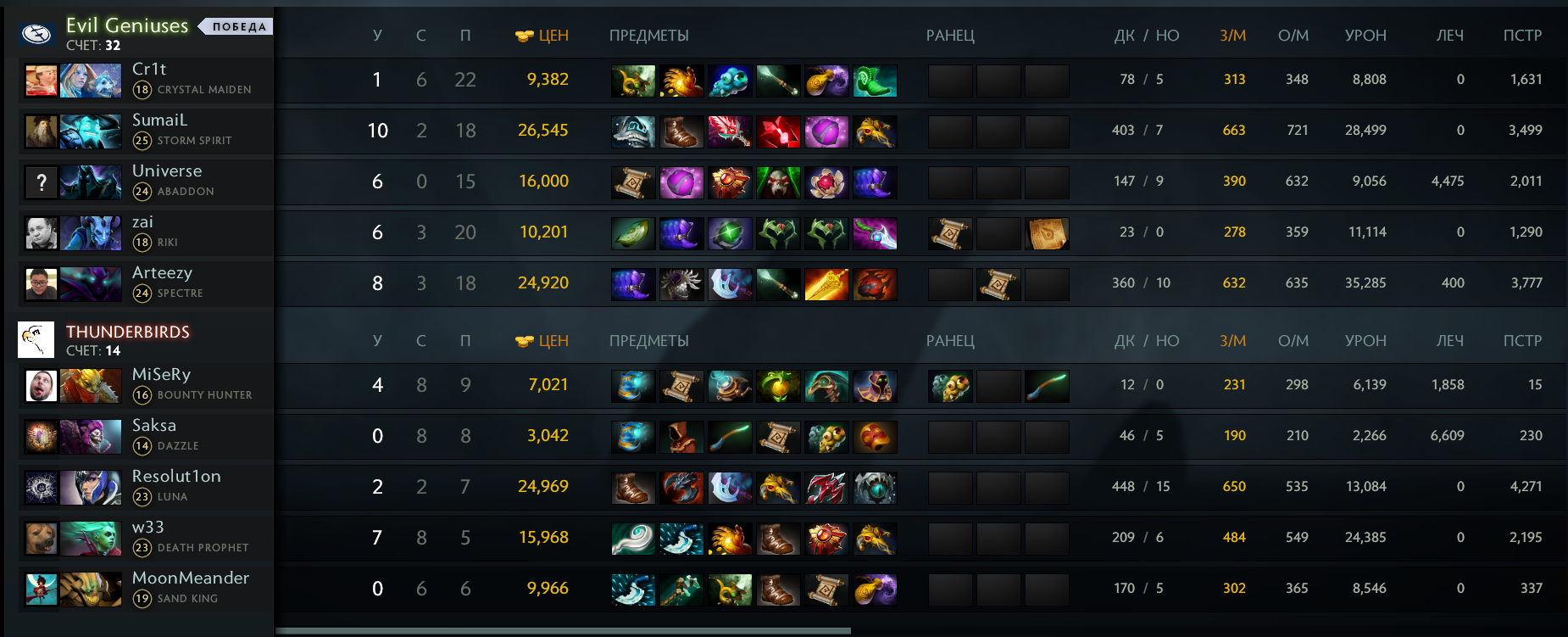 In the next game, which happened to be the last in series, to the forefront in EG was brought Universe. The hardlaner of Evil Geniuses on Legion Commander secured the support of Io by Zai and, due to this powerful link, quickly farmed the damage from the duels and also gained a crushing damage for his team.

Evil Geniuses, not wasting time in such a lucky situation and already on the 28th minute paragraphed the match, winning the crucial teamfight against Thunderbirds. Having no chances of a comeback, the vice-champions of The International 2016 capitulated again.
Results of the second map

Thunderbirds leave The Kiev Major on the 9-16th place, earning $62,500, while Evil Geniuses move on the quarterfinals, where they will have to face the winner of a pair Team Secret vs SG e-sports.