CS:GO
October 12, 2018 15:37
ENCE Esports advance to the semifinals of StarSeries i-League S6
The Finnish squad has secured a spot in the top-4 of StarSeries i-League S6 after taking down BIG in the second quarterfinal match. The next opponent of ENCE Esports will be OpTic Gaming, who previously knocked Renegades out.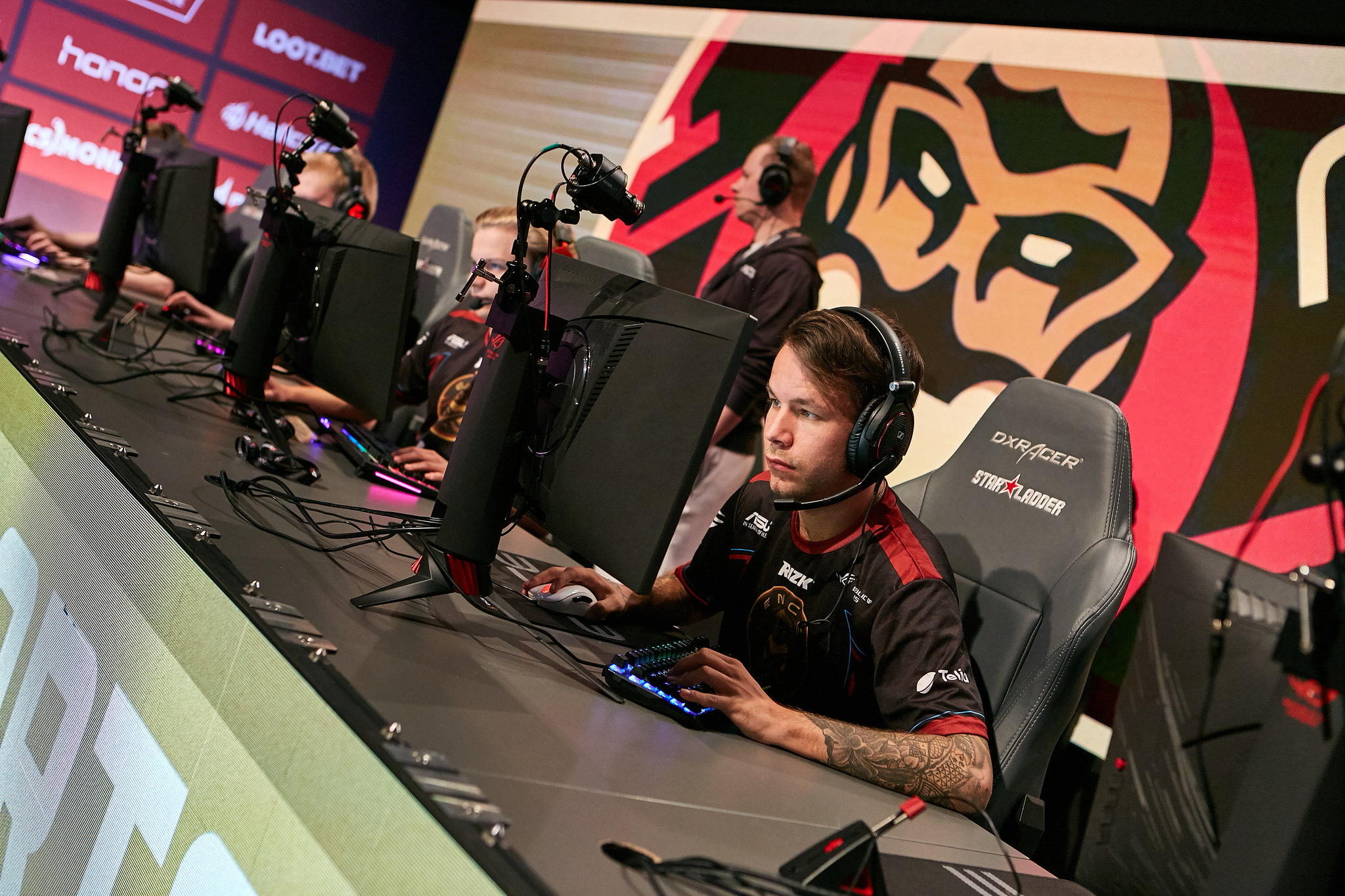 ENCE eliminate BIG from the competition
The match started on Overpass, which was picked by BIG. The teams showed an equal result in both CT-halves as ENCE overran the opponent 8-7, while BIG settled the score on a 15-15 mark. It was Tizian "tiziaN" Feldbusch who won the most important round for his team, when he had a successful 1v4 retake right before the overtime started.
They had to play two OTs to determine the strongest team on the server. BIG didn't use their map-point in this match, 18-18, but they managed to do it after a second attempt as tiziaN won another clutch to finish the map 22-20.
The game was resumed on ENCE's map-pick, Nuke. The Finns got off to a good start on the T-side, taking the lead at 7-1, but then BIG stabilized for a bit. The German team reduced the gap to 10-5 and, after winning the pistol and gun-round as Ts, to 10-9. However, starting from this moment, ENCE Esports came back into the game and reached the victory by one winstreak of rounds 16-9.
Train was the decider map for this match. In the first half, the story of the second map was repeated, as ENCE Esports earned a huge lead in the first rounds on T-side, 8-2, but BIG played it back to 9-9. Nonetheless, the Finnish five won the first buy-round and took the initiative back, which they held until the final round — 16-10.
BIG finished on the 5-8th place at StarSeries i-League S6 and earned themselves $10,000 of the prize pool. In their turn, ENCE Esports made it to the semifinals. There, they will be facing the Danish five of OpTic Gaming.