CS:GO
October 09, 2018 20:28
ENCE and NRG are the first ones to reach the Playoffs at StarSeries i-League CS:GO S6
ENCE and NRG gained a sufficient number of points to advance to the next stage at StarSeries i-League CS:GO S6. Meanwhile, Sprout and compLexity failed to get back on track within the third match-day and were eliminated from the tournament.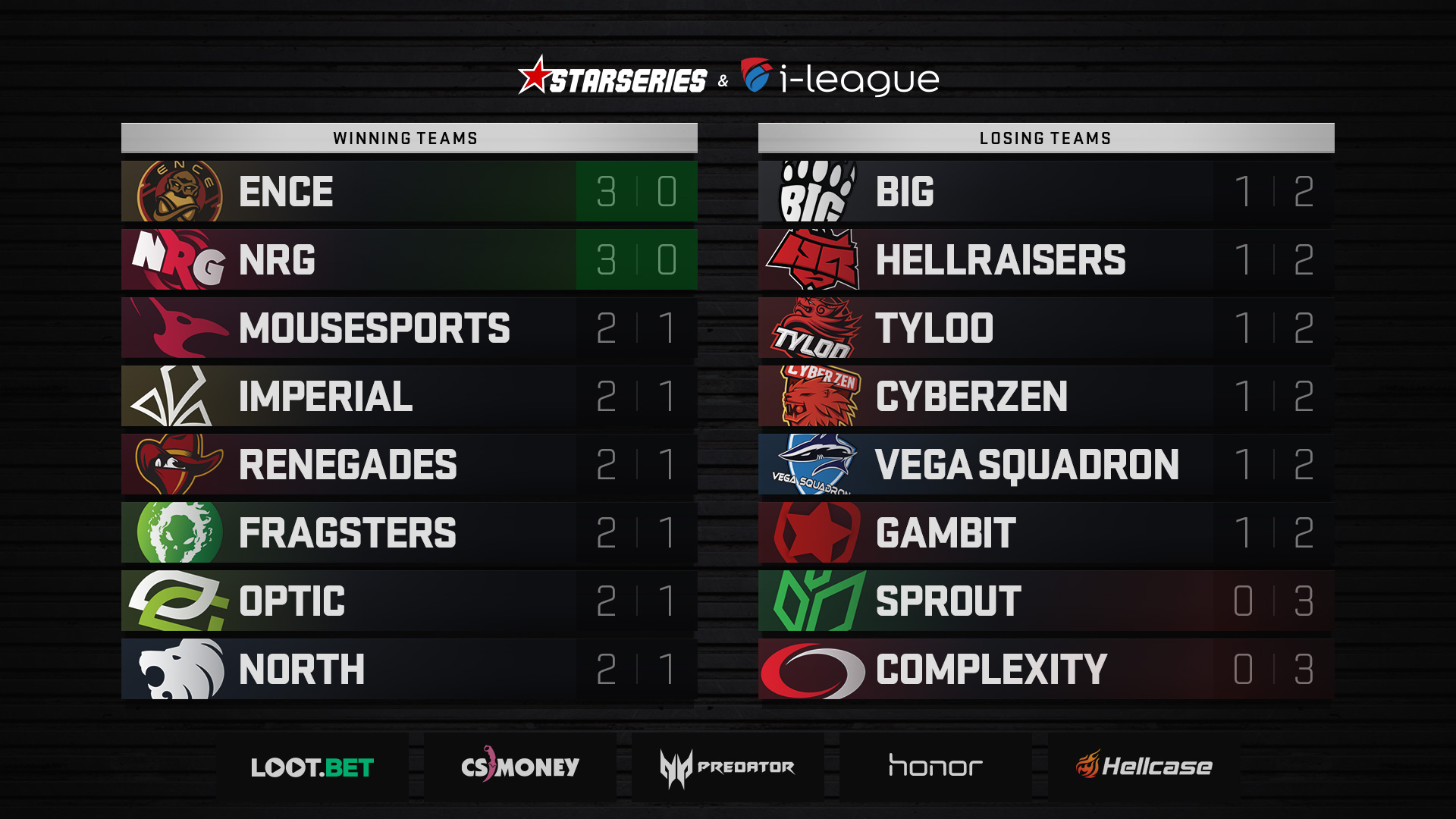 The third day kicked off with elimination-matches: Sprout, BIG, HellRaisers and compLexity were fighting for a chance to go on. HellRaisers and BIG gained the upper hand and now have a chance to reach the Playoffs of the championship, while Sprout and compLexity went packing.
In the two following matches the teams were fighting to advance to the final stage of the competition. ENCE dealt with mousesports, while NRG overpowered Fragsters. Except from mousesports and Fragsters, Renegades, Vega, Imperial and North are also a step aside from the Playoffs now.
Teams' seeding and scedule for the last round of group stage at StarSeries i-League S6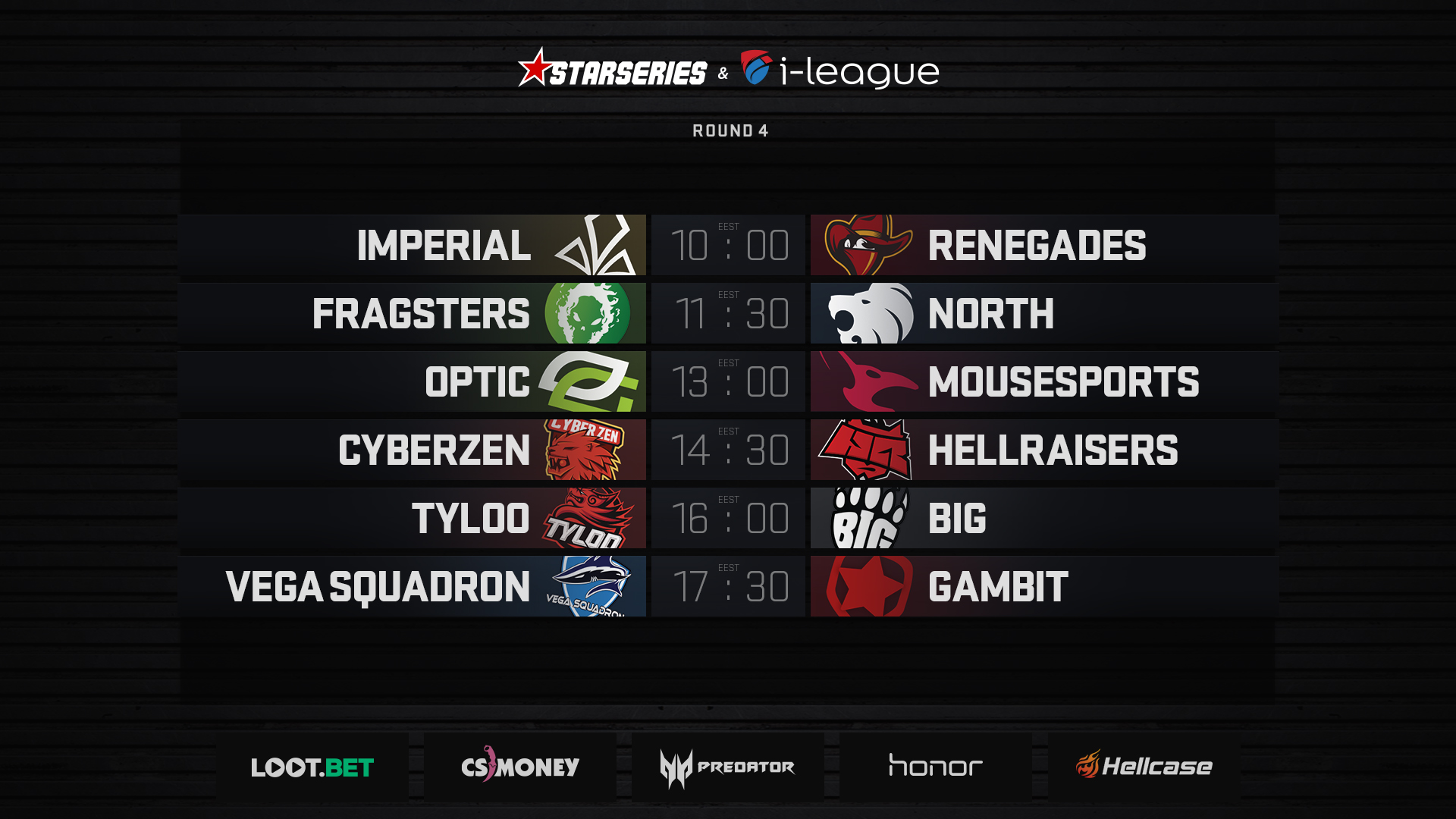 The schedule of matches for the fifth round may be found here. Follow StarLadder CS:GO on Twitter, to be up-to-date about the tide of events at the StarSeries i-League CS:GO Season 6.