CS:GO
January 28, 2017 22:01
ELEAGUE Major: Virtus.pro advance to the final.
In the second semi-final countering within ELEAGUE Major 2017 Virtus.pro were facing off against SK Gaming.
quad-kill by TaZ
The meeting started on de_train — a choice of the Brazilian players. They picked up the first three rounds, but the Poles took the gun-one and leveled the game for a while, then even outscored the rivals. At the mark of [3:7], SK managed to stop the enemy's winning run, securing two points. However, the first half, with a double advantage, was finished in favor of NEO and company [10:5].
After a changeover, the Brazilian squad retook the lead and tied the score. For some time, the teams were playing on an equal footing, so eventually they failed to decide the strongest in the main time. In overtimes, the squads were still exchanging the rounds, but VP happened to be stronger and outscored the opponent in two points, paragraphing the first map in their favor [19:17].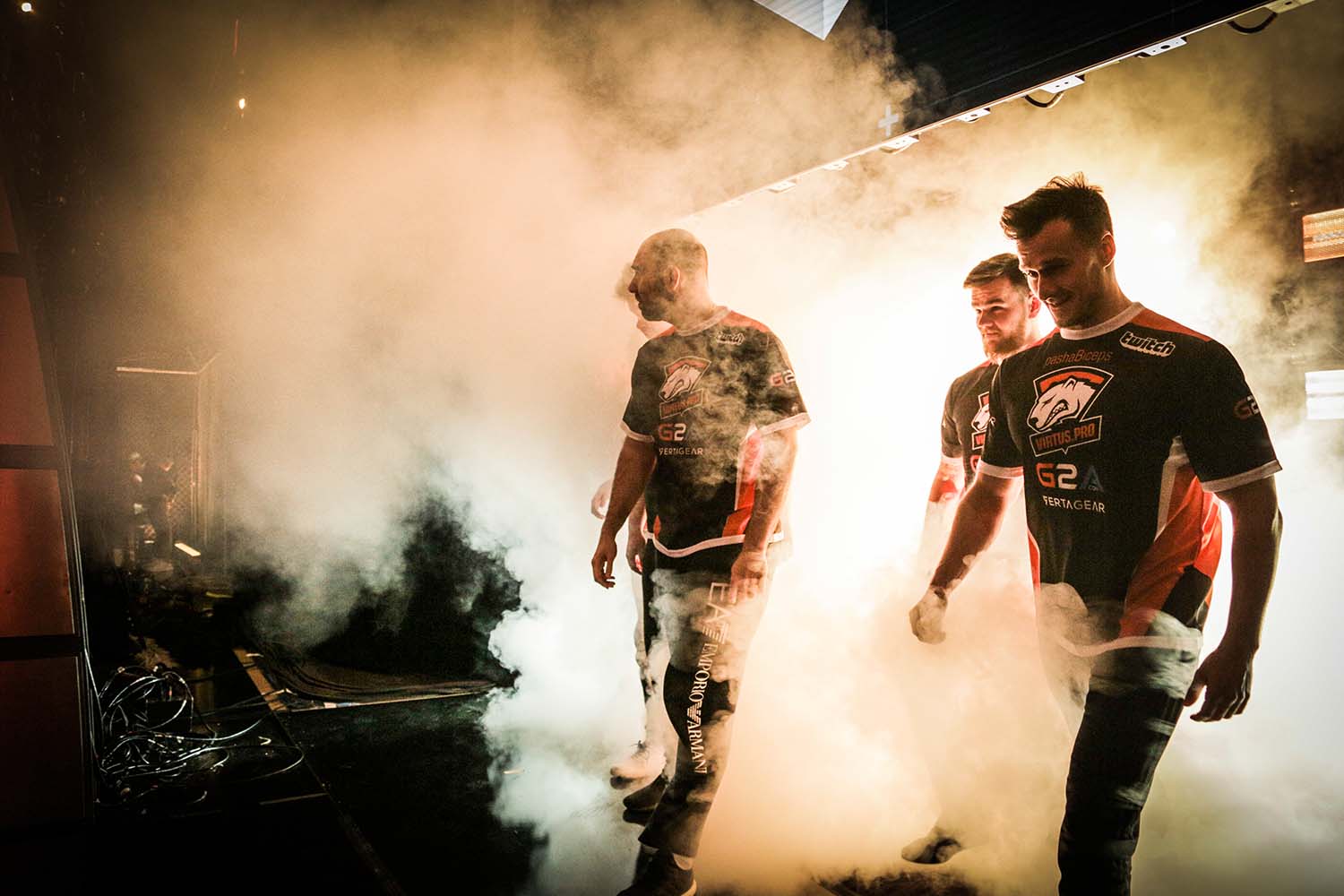 VP — the second finalists of ELEAGUE Major 2017
The clash was resumed on de_cobblestone. The Brazilians kicked off a winning streak, which lasted up to the mark of [5:0]. Then Virtus.pro found a weak spot in the opponent's defense and, over time, leveled the score. Despite all the Poles' efforts to outscore the rivals, a victory in the first half went on the board of TACO and company [9:6].
CT-sided, VP secured the initiative and took five rounds at a run, thus moving ahead [11:9]. The Brazilians never stopped trying to get back on track, gradually cutting down the backlog. However, the Polish squad happened to be stronger and drew a victoriuos line uner the countering [16:14].
Eventually, the Polish team advances to the final of ELEAGUE Major 2017, where they will play against the Danes from Astralis.