CS:GO
January 25, 2017 20:30
ELEAGUE Major: SK Gaming advance to the Playoffs
In a match for the second slot in the Playoffs at EL Major, we had a chance to take a look at the clash between SK Gaming and Astralis.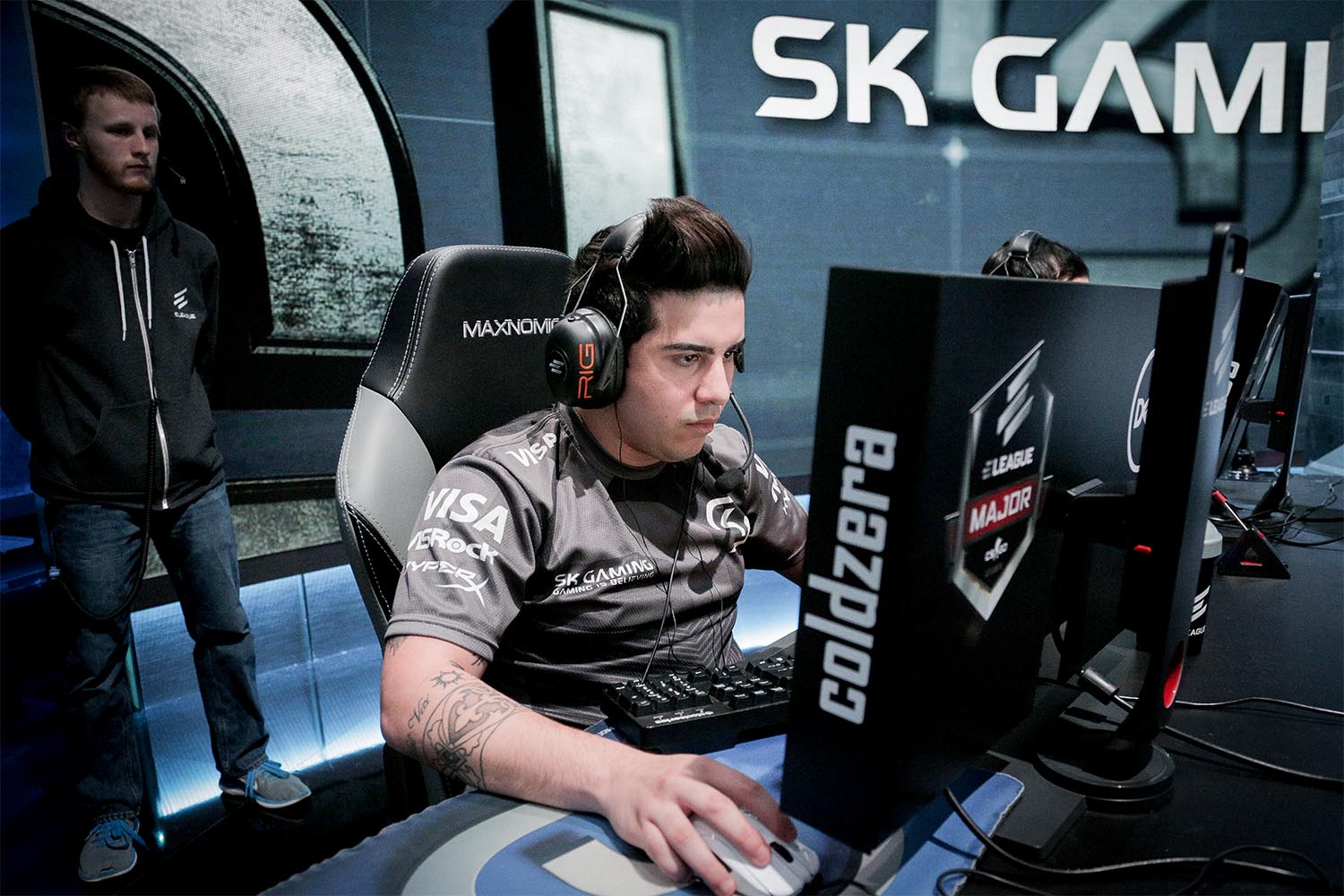 The Brazilians proved to be stronger than Astralis
Following the outcome of map-pick, the teams entered a fight on de_dust2. Despite a failing start, Astralis, receiving necessary devices, picked up five rounds at a run [3:5]. The SK's attack, oriented on the A-plant fell short of the expectations, as in the most cases, the Danes were interrupting the opponent's entry, or performing successful retakes, and soon the backlog of the Brazilians reached the mark of [4:8]. However, after that, SK Gaming entered a winning run, taking all the remaining rounds before the changeover [7:8].
The second half kicked off with «-3» by coldzera, which let his team pick up the pistol's and marked the beginning of winning streak. Even after the tactical pause, Astralis failed to interrupt the run immediately, but as soon as they managed to, the Brazilians were 5 points ahead [14:9]. With no intentions to give up, the Danes began playing back and, due to an important clutch by device in the 28th round, leved the score [14:14]. Then Astralis punched through the defense of the weakened opponent one more time, but lost out the 30th round, thus reaching the overtimes [15:15].
Despite all the gla1ve's efforts, thanks to which Astralis were leading the first half of add-rounds [16:17], going for the CT-side, the Danes failed to secure a single round more, due to problems with the defense of B-plant [19:17].
SK Gaming become the next squad to get the status of «legends» at ELEAGUE Major. In turn, the score of Astralis is now 2-2, and the Danish squad will play in one more round of the group stage.
photo credit: ELEAGUE