Dota 2
January 26, 2019 09:30
EG, PSG.LGD eliminate EHOME, Fnatic from The Chongqing Major
Evil Geniuses and PSG.LGD have defeated EHOME and Fnatic, respectively, in the fourth round of the Lower Bracket at The Chongqing Major's Playoffs, eliminating them from the event.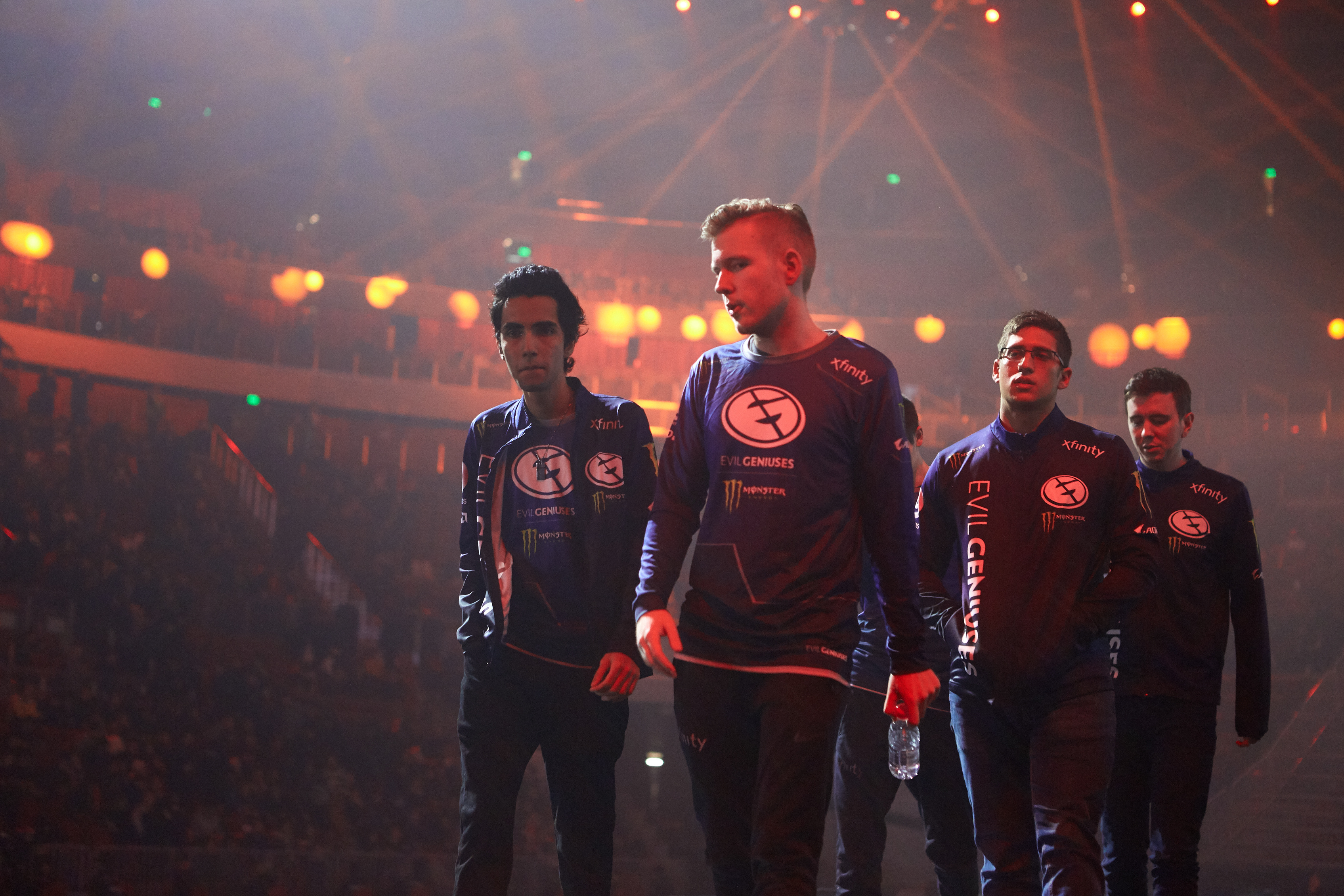 Evil Geniuses continue their winning streak
in the Playoffs' Lower Bracket
The match between EHOME and Evil Geniuses took two maps. In the first game, the teams couldn't determine a leader until EG managed to seize the initiative. Coming into the 49th minute of the map, EHOME lost all their buildings on the base and were far behind in terms of net worth, so they decided to surrender. In the second game, Evil Geniuses were slowly building up their advantage, forcing the opponent to fall back to its base. In the end, EHOME couldn't fight back, so they admitted their loss on the 36th minute of the match.
More successful was another Chinese team, PSG.LGD, who prevailed over Fnatic. The first map lasted for 44 minutes, and the teams were playing very carefully. It was until PSG.LGD won a few important fights and destroyed the enemy's base, while losing zero buildings on their own. On the second map, PSG.LGD were increasing their lead step by step, so they could use it properly due to having strong core heroes. On the 34th minute, the Chinese squad got the final victory.
EHOME and Fnatic are eliminated from The Chongqing Major on the 5-6th place, earning 900 DPC points and $60,000 for each team separately. On the other hand, Evil Geniuses and PSG.LGD move on to the next round, where they will play for a spot in the final of the Lower Bracket. Winner of this match will face off against Team Secret for the second spot in the Grand Finals to which Virtus.pro qualified yesterday.