CS:GO
July 29, 2019 14:40
DreamEaters to attend StarLadder Major Berlin 2019
The Russian team has won over INTZ Esports in the first match of the Play-in Stage and earned a ticket to StarLadder Major Berlin 2019.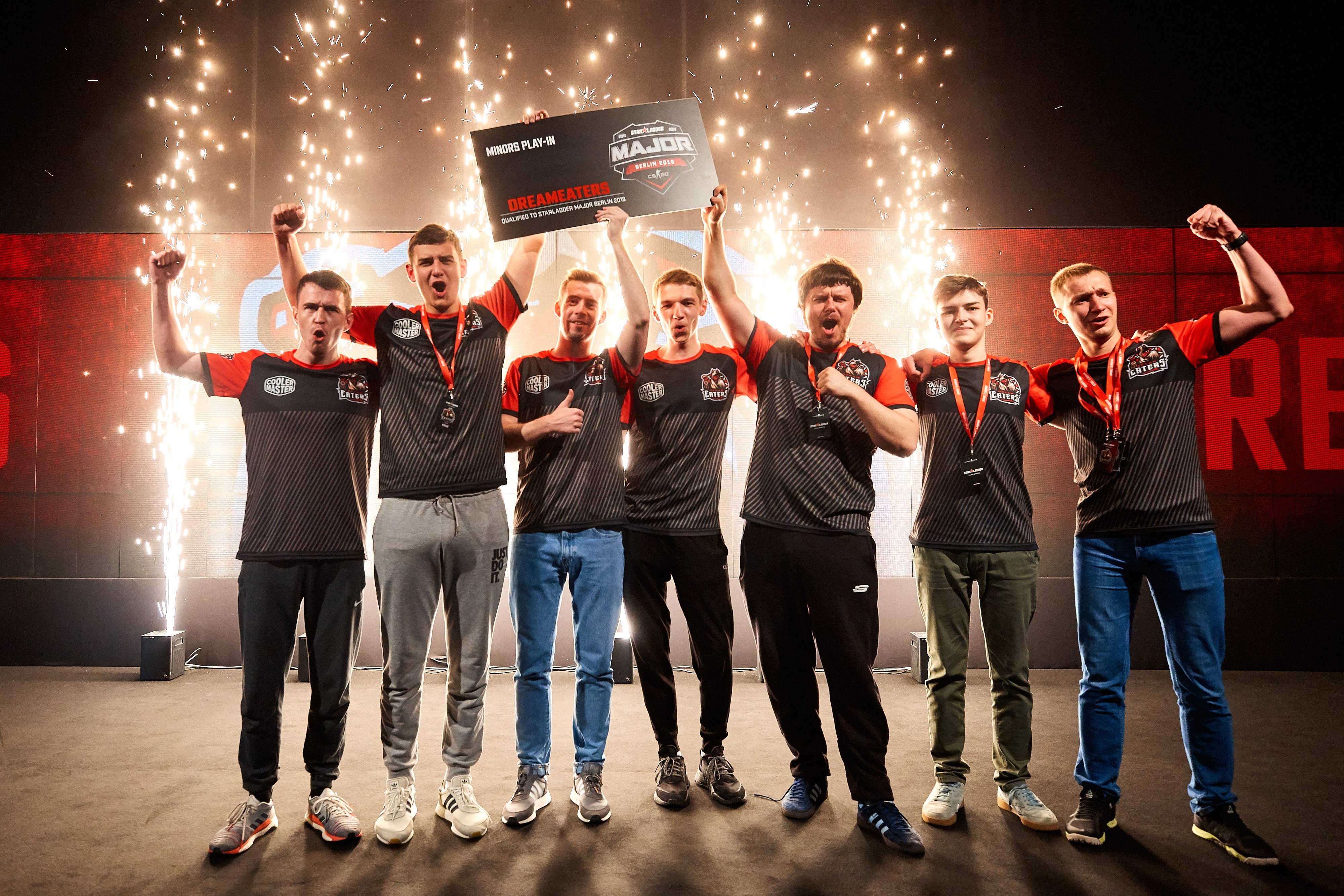 DreamEaters will participate in
their first CS:GO Major
The series started on Overpass, which was chosen by DreamEaters. The Russian squad crushed INTZ on the first map with a 16-6 score without losing a single round on the CT side. On the second map, Mirage, DreamEaters had a 15-4 lead, but they struggled to close it out and lost 15 rounds in a row, being defeated 15-19. It all came down to Dust II, where DreamEaters managed to overcome the Brazilians 16-12 after delivering a solid CT showing.
Igor "Forester" Bezotecheskiy was the most valuable player in this BO3. He averaged a 1.20 HLTV KDR (67-58 K-D) and also had 91.5 ADR.
In the next match of the Play-in Stage, the Danes of North will face off against the Korean five of MVP.PK. The winner is set to qualify for the next Major, with the loser moving on to meet INTZ Esports to play off the last spot at The New Challengers Stage.
You can follow the news about StarLadder Major Berlin 2019 on our website and social media, such as Facebook and Twitter.