Dota 2
October 16, 2017 14:25
Dota 2 qualifier to WESG 2017 about to begin
European Regional Qualifier in Dota 2 for WESG 2017 will start on October 17 with Sweden sub-regional qualifiers and will be over on October 29 with Central Europe sub-regional finals. If you want to represent your country at WESG, you have the last chance to register to the tournament.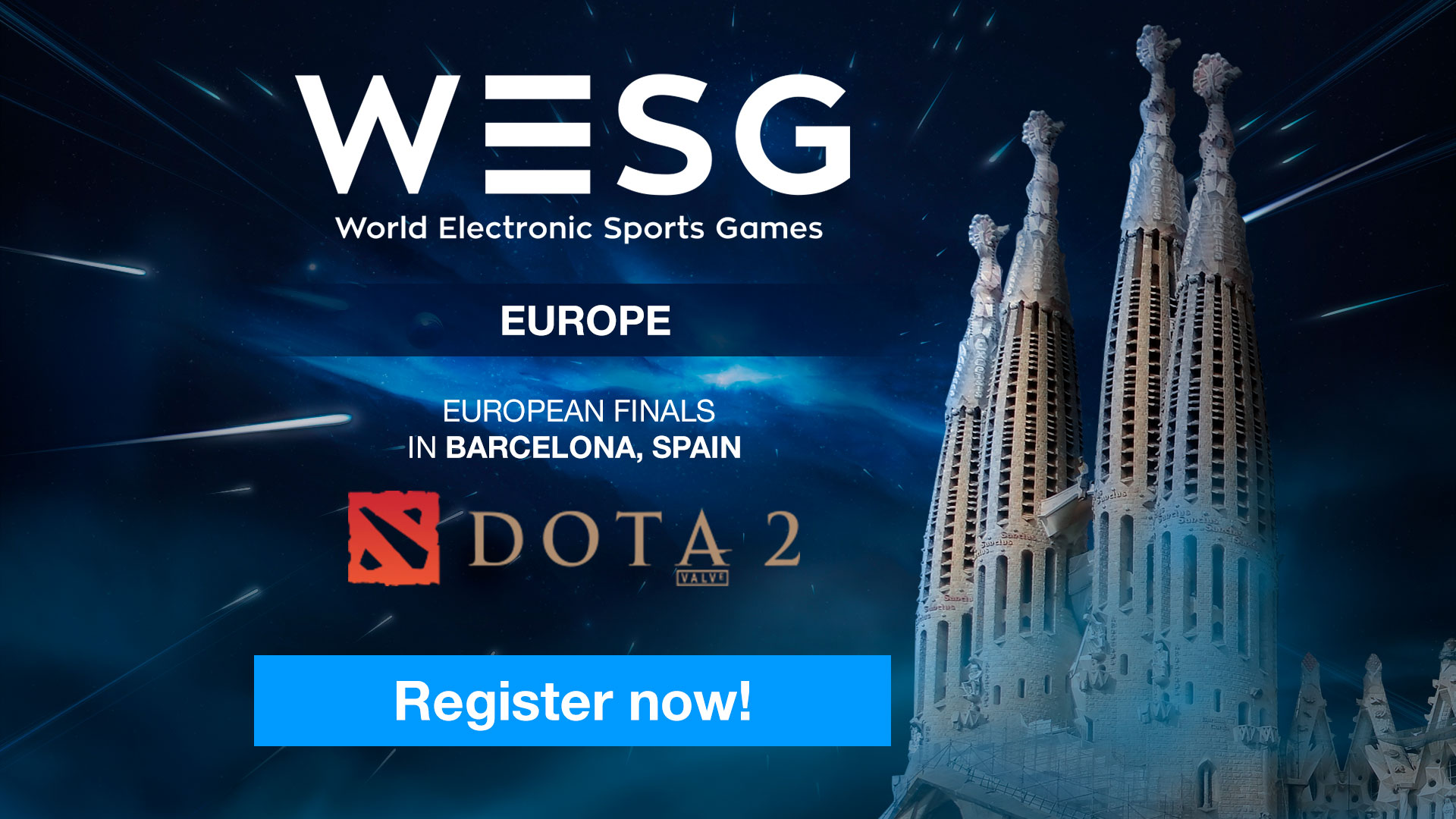 Winners of sub-regional qualifiers will go to the European Qualifier Final to Barcelona and will compete for $90,000 and 12 spots to the WESG 2017 Grand Final.
Details of the sub-regional qualifiers
A lineup of sub-regions in the European region

Sub-region

Countries
Date, October 2017
Spots to LAN

Sweden

Sweden

17-18

2

Britain + Iceland

Britain, Northern Ireland, Ireland, Iceland

18-19
1

Germany

Germany

19-20
2

South-East CIS + Turkey

Turkey, Armenia, Azerbaijan, Georgia

20-21

1

Ukraine

Ukraine
21-22
2

Denmark

Denmark

22-23

2

SEE

Albania, Bosnia and Herzegovina, Montenegro, Greece, Cyprus, Israel, Croatia,

Macedonia, Serbia, Slovenia, Kosovo

23-24

1

EE

Belarus, Bulgaria, Moldavia, Romania

24-25

1

Baltics + Scandinavia

Norway, Estonia, Latvia, Lithuania, Finland

25-26

1

France+Monaco

France, Monaco

26-27

1

Poland

Poland
27-28
1

Central Europe

Austria, Switzerland, Liechtenstein, Czech Republic,

Slovakia, Hungary, Italy, San Marino, Malta, Vatican

28-29

1
Don't miss your chance to become a Dota 2 world champion!