CS:GO
April 04, 2017 21:25
Day two schedule for CS:GO StarSeries
Second tour of the group stage of SL i-League CS:GO StarSeries S3 will be held April 5. At this day teams will play 8 best-of-one matches, but at this point teams seeding was depended on previous results. Winners of group stage tour one will play with winners and losers - with losers.
Detailed schedule for the second tour of SL i-League CS:GO StarSeries, CEST (+1 for Kiev, Moscow and Minsk):
• 10:00 Gambit -vs- TyLoo
• 11:30 5Power -vs- CLG
• 13:00 FaZe -vs- Immortals
• 14:30 Astralis -vs- North
• 16:00 G2.Esports -vs- HellRaisers
• 17:30 Fnatic -vs- Na'Vi
• 19:00 NiP -vs- MVP
• 20:30 Virtus.pro -vs- SK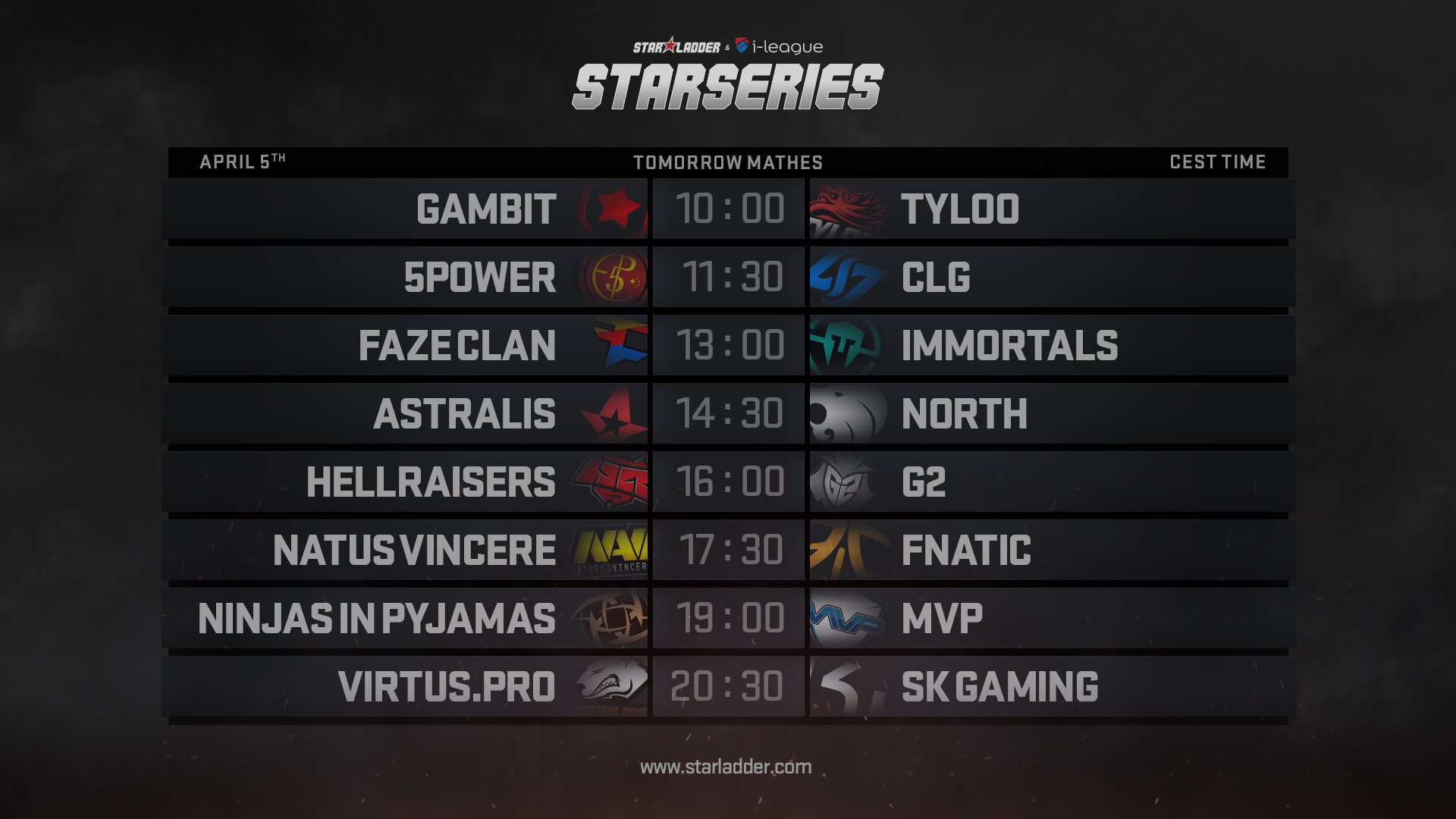 All information about the tournament's tide may be found on the official page, as well as on our Facebook page. The records of matches will be available on our YouTube-channel.