CS:GO
October 08, 2018 16:00
daps: "Our communication has really been a big problem lately"
NRG Esports got off to a good start at the event in Kiev by overcoming Vega Squadron on Inferno 19-17 in their first match. Right after the game, we sat down with NRG's IGL, Damian "daps" Steele, and discussed a few important topics about his squad.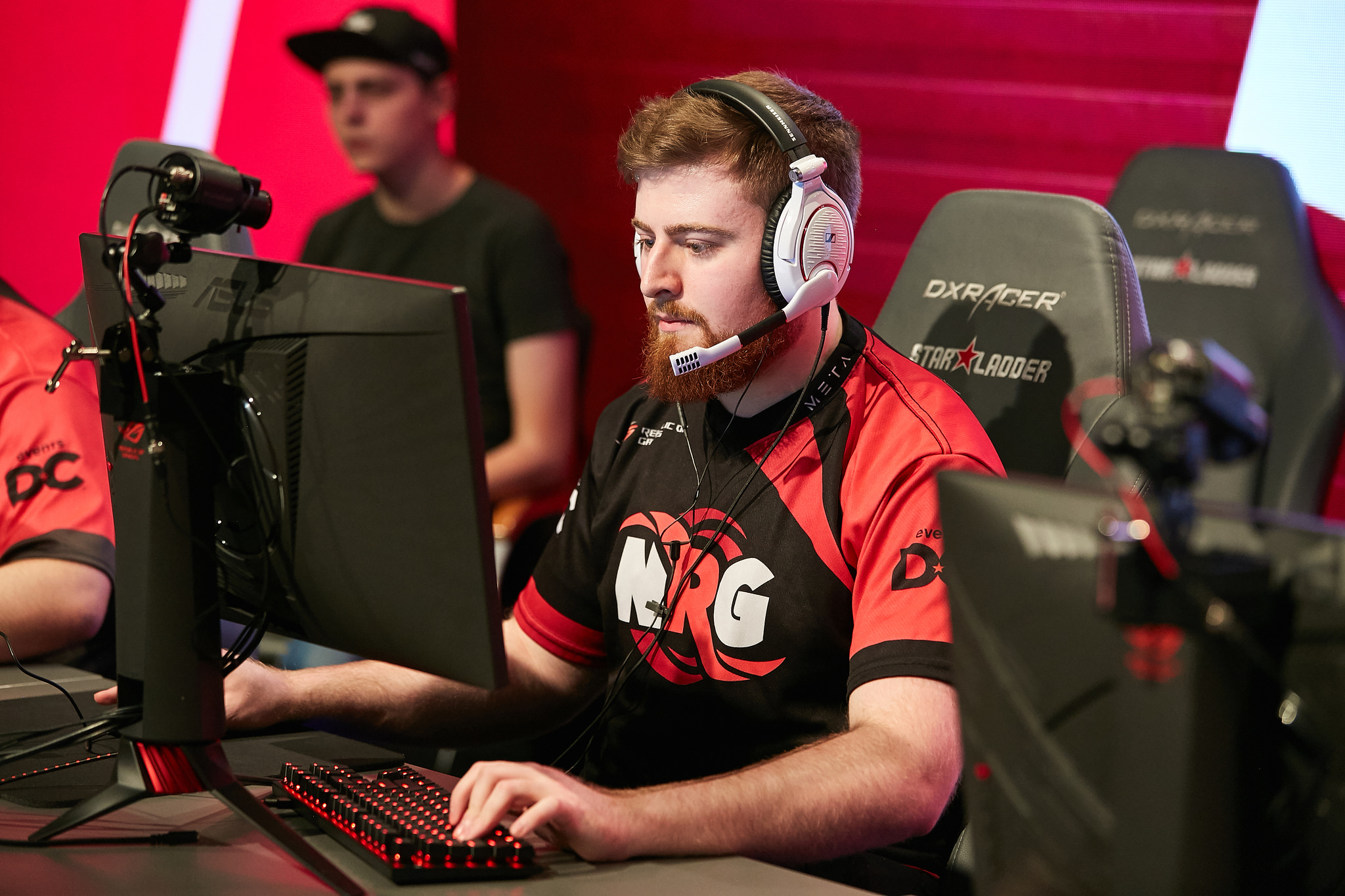 NRG are 1-0 in the Swiss System as of this moment
Steele explained what is their main problem, that they've been dealing with lately, why the quality of practice in North America has gotten worse, and shared his thoughts on the potential of the new EnVyUs roster.
Starting the interview, I want to talk about ESL One New York. You made it to the semifinals there and eventually lost to mousesports. Some people might say that this happens because your star players don't perform on a big stage. What can you say about this?
I think our biggest problem currently isn't necessarily individuals stepping up. I think it's our communication that's really been a big problem lately. It's not necessarily that people are stepping up but, I think, all of us are making it harder, like rounds harder on ourselves than they need to be.
If you rewatch the mousesports match on Inferno, we threw away so many rounds. I'm not saying we should have won the Bo3, but Inferno should have been our map. This is happening a lot more frequently. Even online, before we came to this event, even this match here against Vega Squadron. We were losing rounds because people aren't communicating properly which leads us to make incorrect decisions, and it leads to us losing rounds that we shouldn't be losing. Our big focus for the last month or so, has been communication. It's like the worst it has ever been for some reason.
Did you watch the final of ESL NY? And if you did, did you expect, at any point of the game, that Team Liquid are going to "choke" like they did?
Yeah, [I watched] most of it. I was watching the whole Best of 5. And when it was like 13-6, or whatever the score was on Dust II, I stopped watching. I was like "alright, we are going to celebrate tonight!" I missed some other rounds leading up to the overtime, but then I tuned back in because it went to the overtime.
I'm not sure. I think Liquid know their issues. Definitely, all of them seem to think it's just a mental thing because they have some of the best players in the world. Some of the best individually skilled players ever. I think it's just sort of getting over that. Just getting that final hurdle of winning an event.
Do you think that we will ever see this iteration of Liquid at its peak, or it's going to need some roster changes? On paper, they have a brilliant lineup, but it doesn't work out for some reason. Will we eventually see their rise?
It's hard to tell because they've always been a team that has sort of weird roles. Nitr0, who picked up the IGLing and the AWPing role, even though previously he was just an entry-fragger. But, I think he's done a good job of being put into roles that he maybe won't necessarily want. I think TACO was a good edition for the mental state of the team, bringing in that experience to help them. Even you saw TACO in the final, he was playing really well even in the last two maps. TACO stepped up, and you don't really see him play with pressure, which, I think, is really important.
I'm not sure what Liquid necessarily needs to get over the edge. Maybe they've hit their peak, maybe they've played the best they could play with this current five, or maybe they have a lot more. It's hard to tell.
Speaking about your first opponent here, which was Vega Squadron, how did you prepare for them? Did you expect it to come down to Inferno?
We expected it to come to Inferno and Train, which it did. We expected them to pick Train, though, not Inferno. In terms of preparation for Vega Squadron, we know that they've always been a very good Bo1 team because they can get you on maps they are comfortable on. Just the way they play, it's hard to prepare for them because, even in this match, there were moments when we weren't showing them much information, but they were just stacking four "banana". They do things no other team really does. It is definitely harder to prepare for them. So, I think, if our communication gets a little better, it will be easier for us to beat them [in the future].
What was the plan going into the overtime on Inferno?
On CT-side, we knew what to do. We found out that if you don't give them kills for free, they are not particularly good at executing sites. We just played more passive versus them, which seemed to work for us a lot better.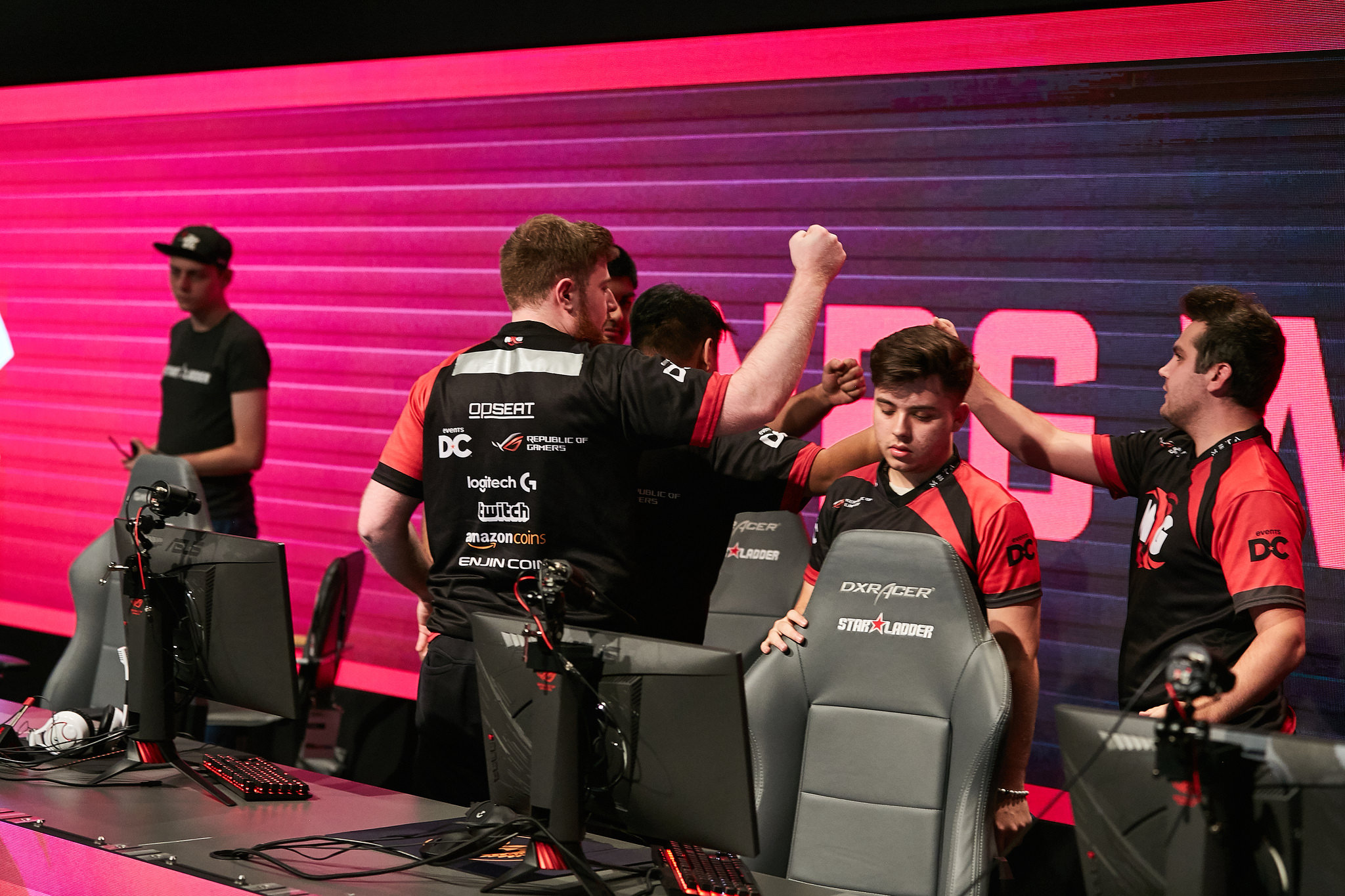 A passive play style for CT-side was the key for NRG to taking down Vega
On T-side, it's just like a mixed bag because, like I said, they take a lot of risks and gambles, so we just tried the default as best as we could to find out if they are stacking four in a site and try to avoid that.
I want to ask you about FugLy. He's been playing unstable throughout the previous season. At one event, he might put up massive numbers, but at another one, he might just disappear. What's the reason of this?
I think, it does come down to the communication, again. It's part of it because it's not just him who inconsistent as well. I don't think we've had an event where everyone stepped up either than Shanghai. IEM Shanghai was the only event we won, and, I think, it's the only event where everyone played well, even myself. I think it really comes down to the communication as we were finding out these last three months or so. We are just losing ridiculous rounds because we aren't communicating properly.
Was this the case for the Americas Minor? [NRG Esports couldn't qualify to the FACEIT Major through the Minor, finishing 4th after losing to eUnited].
Obviously, our communication was bad for that event, but it was more than just communication at that event. It was the pressure of being expected to win. And I've said it in a lot of interview already. We came second at StarLadder, and then we did well in the ECS Finals, and we went to the Minor which had teams that we supposed to beat.
Our team is very young, and no one on the team would ever feel the pressure when you actually supposed to win an event. We weren't even expected to come second. People were like "NRG is going to win the LAN, and then we will find out who comes second". We just didn't handle the pressure at all. And our communication was bad on top of that.
I want to hear your thoughts on the EnVyUs roster. I've already asked ShahZaM and AZR about it, and they were not so optimistic about this roster.
I do, kind of, share that sentiment that ShahZaM and AZR feel. I think Nifty is a very good AWPer, and jdm is also a main AWPer. It was a little confusing seeing Nifty sort of stepping back from both the in-game leading role and the AWPing role to go to the rifling role. I don't really agree with that. I think Nifty should be AWPing but just with a different set of players.
As for the other players on the team, Drone has always had the potential but you've never really seen him on a stable team. SEMPHIS hasn't been playing for ever, so we will see if SEMPHIS can sort of deal with the role clashes on the team if it can work. Cutler has always been a really good support player. I just feel like they lack a star rifler, in a way. Just an experienced star rifler that will just carry the game.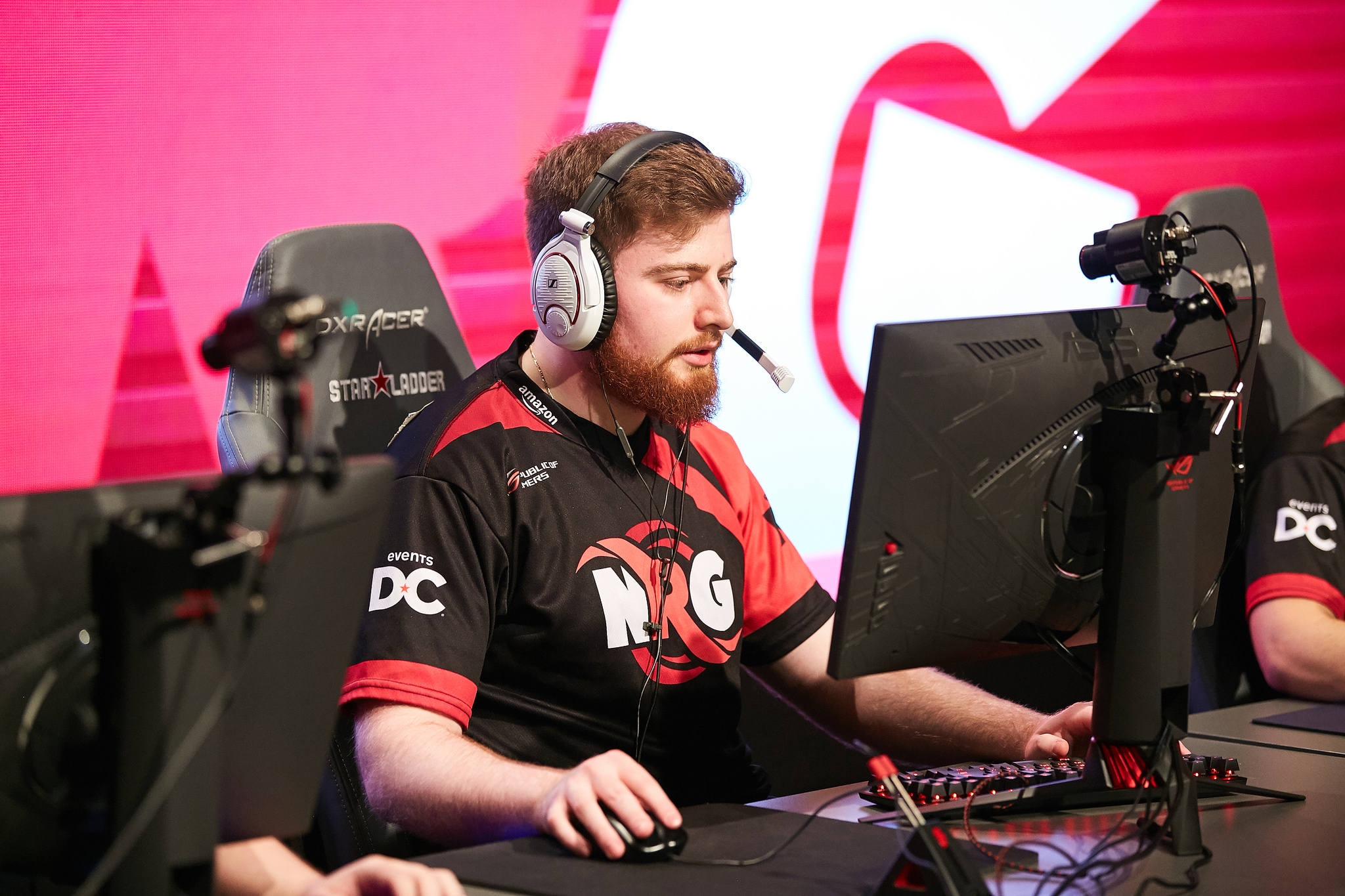 daps believes that EnVyUs will need a star rifler
I don't think Nifty is a bad rifler, but I don't think Nifty is going to be entrying by one-tapping everybody, that type stuff. So I think they have some good pieces, but they are couple changes away from doing damage, being in the top-10.
One more thing that I discussed with ShahZaM was that, from his perspective, practice in NA hasn't become better. Do you agree with that?
Yeah, the practice in NA has actually gotten worse because teams like us, Renegades, Liquid, C9, MiBR, all of us go to events almost every other week, at this point. And even compLexity are going to LANs now too, so there is even fewer teams to scrim against and practice in NA. They usually start up very late, and the quality of scrims isn't good either. Practice in NA is getting worse because the top teams have gotten better, so now there is even fewer people to practice against, generally. Yeah, it's really bad to practice in NA.
For the last question, I want to ask you about Dust II. It seems like you've been trying to become better on it lately. Is it because you want to implement it into your map pool, or you just want to become better on it for Bo3?
Our team actually likes Dust II. More than some of the other maps. The reason we didn't really focus on it before, is because we didn't really have time to add it to our map pool correctly. It's a pretty momentum-based map, we feel. We are not scared to play it.
It's just, if you are playing an underdog on Dust II, it's kind of hard to win it because they could get a good start and roll with it. We've seen that on Dust II recently, the last couple months, it was like half of the games were just "16-1" matches. We have added it to the map-pool, and it just depends on the opponent if we are going to play it or not.
Tonight, at 20:30 CEST, NRG Esports will be facing off against North in Round 2 of the group stage. If the North American side will win this match, they will make another step towards hitting the Playoffs in Kiev Cybersport Arena.
The interview was given to StarLadder's @EllanarkJesus