CS:GO
April 21, 2017 22:07
cs_summit: OpTic Gaming dealt with Team EnVyUs
The second day of the LAN-finals at cs_summit kicked off with the matches of the lower bracket. In the first clash were playing Team EnVyUs and OpTic Gaming.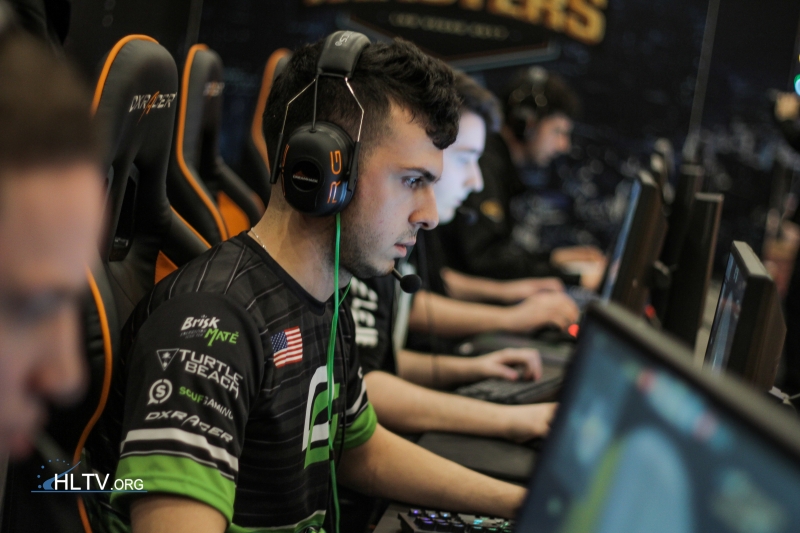 OpTic Gaming overpowered EnVyUs
The match started on the pick of OpTic — Mirage. tarik and company gained the upper hand in the pistol-round, but the French managed to win a force, turning the game's tide in their favor. At the mark of [5:1] the EnVyUs' winning run was interrupted, but they immediately managed to take the control back to their hands. The French five went to the changeover with a double advantage [10:5].
However, the game for a T-side happened to be failing for EnVyUs. OpTic Gaming won the pistols and soon reached the enemy, outrunning them in a while. For a CT-side OpTic lost only one round and finished the first map in their favor [16:11].
-4 by mixwell in the last round on Mirage
The second map was destined to be Train — a choice of the French team. EnVyUs started with a confident pace, realizing a range of five victorious rounds. mixwell and company retook a control for a while, slightly reducing the backlog. However, the first half was still paragraphed by the French team with a crushing advantage [11:4].
T-sided, OpTic picked up four rounds at run. Then the Frenchmen won the eco-round, but immediately lost the control over the game. Over time, OpTic Gaming tied the score [13:13] and soon moved ahead. Despite this, EnVyUs strengthened their positions and, gaining the sufficient two points, won the second map [16:14].
«quad-kill» by tarik in the 1st pistol-round on Nuke
The decider-map was Nuke. In the first minutes of the meeting, tarik performed a quad-kill, bringing his team to a victory in the pistols. Team EnVyUs immediately re-seized the initiative, getting a force-buy. OpTic managed to punch through the enemy's defense three times more, so the first half was secured by the French squad [11:4].
Having changed the side, mixwell and company started cutting down the backlog, soon reaching the rivals [13:13]. OpTic Gaming, with a minimal advantage won on the third map [16:14] and finished this BO3-series in their favor.
In the following match of the tournament's lower bracket will play two Swedish teams — GODSENT and NiP. Keep checking the latest news on our site.