CS:GO
April 23, 2017 21:25
cs_summit: Gambit win over OpTic on the way to Grandfinal
The CIS-squad Gambit Esports prevailed over OpTic Gaming within the Consolidation Final with 2-1 and advanced to the Grandfinal of cs_summit, where they will play against SK Gaming.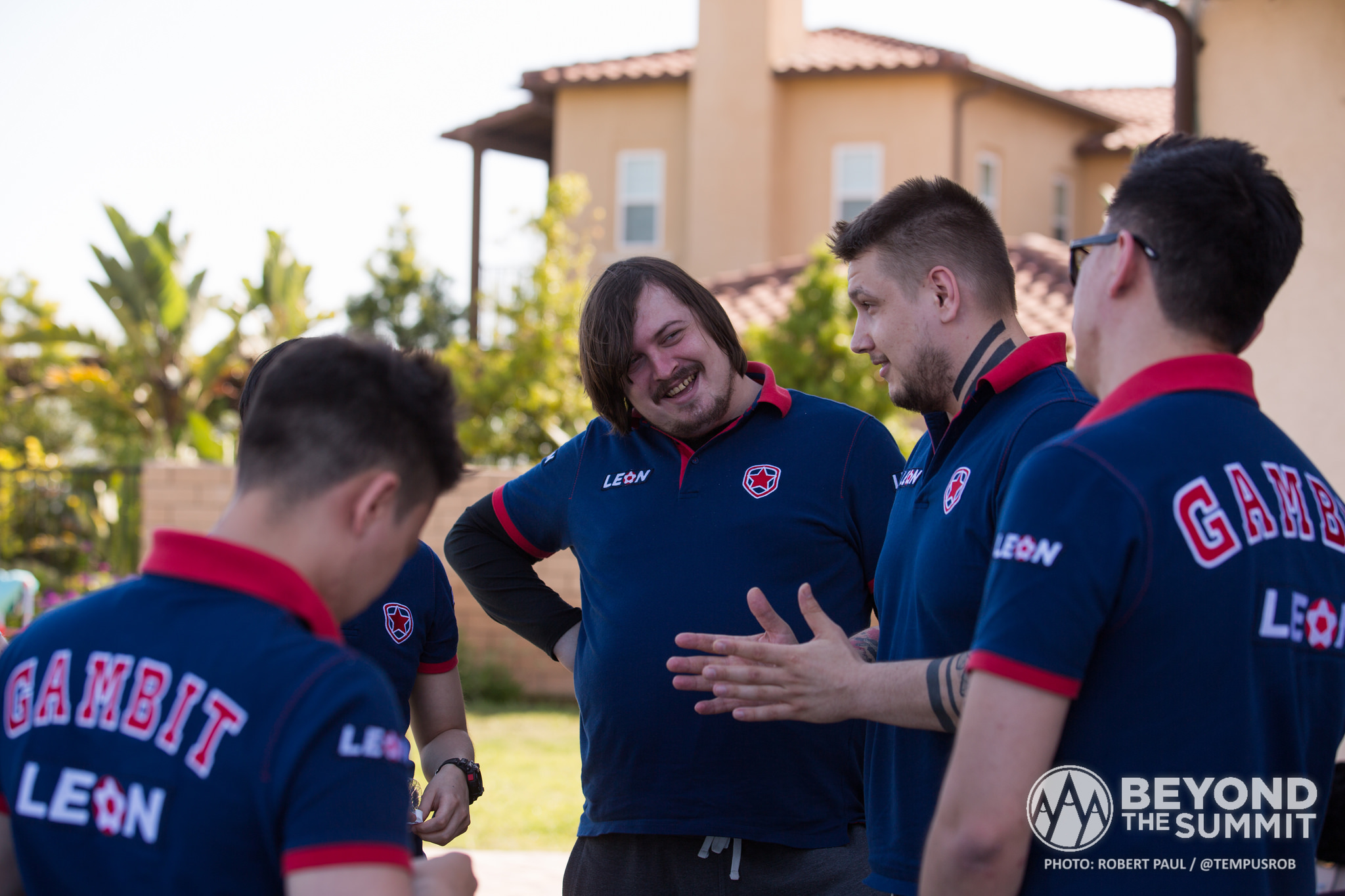 Gambit Esports are the second grandfinalists of cs_summit
The match kicked off on Inferno — a choice of Gambit Esports. Playing for the defense, OpTic were facing some difficulties when defending the B-plant, that was profited by the CIS-five, picking up lots of rounds when attacking this point. However, the Americans managed to take a few eco-buys, successfully stopping the aggression of Gambit on the A-plant,reaching the double backlog before the changeover 5-10.
A pace of the game was the same: the teams were playing as equal. At the score of 14-10 in favor of Gambit, OpTic lost all chances of a comeback, so Gambit Esports picked up two rounds and won on Inferno at 16-10.

OpTic Gaming bounced back on Mirage. Not giving a single chance for the enemy to restore the economy, OG picked up 12 rounds for the T-side 12-3. An aggressive game-style let Gambit play back a little bit, but soon OpTic adapted to the enemy and finished the started at 16-9.
The first rounds on Cobblestone were pretty equal: the teams exchanged the wins on force's and the score was 2-2. However, then Gambit retook the lead and lost only two rounds before the switch-over 11-4.
OpTic picked up the second pistol's, but then failed to deal with the enemy's force, which let Gambit re-build the economy and worsened the positions of the Americans. OG failed to get back on track after this misstep and the winning run from Gambit Esports soon brought them to the 16th round.
OpTic Gaming finish on the 3th place with $19,500, while Gambit Esports advance to the Grandfinal vs. SK, who already have an advantage of 1 point, due to the victory in the upper bracket.
photo credit: Beyond The Summit