PUBG
February 20, 2019 12:54
CrowCrowd signs Alpochinki
The players of the team Alpochinki have found a new home and will go on fighting within the PUBG Europe League under the CrowCrowd tag.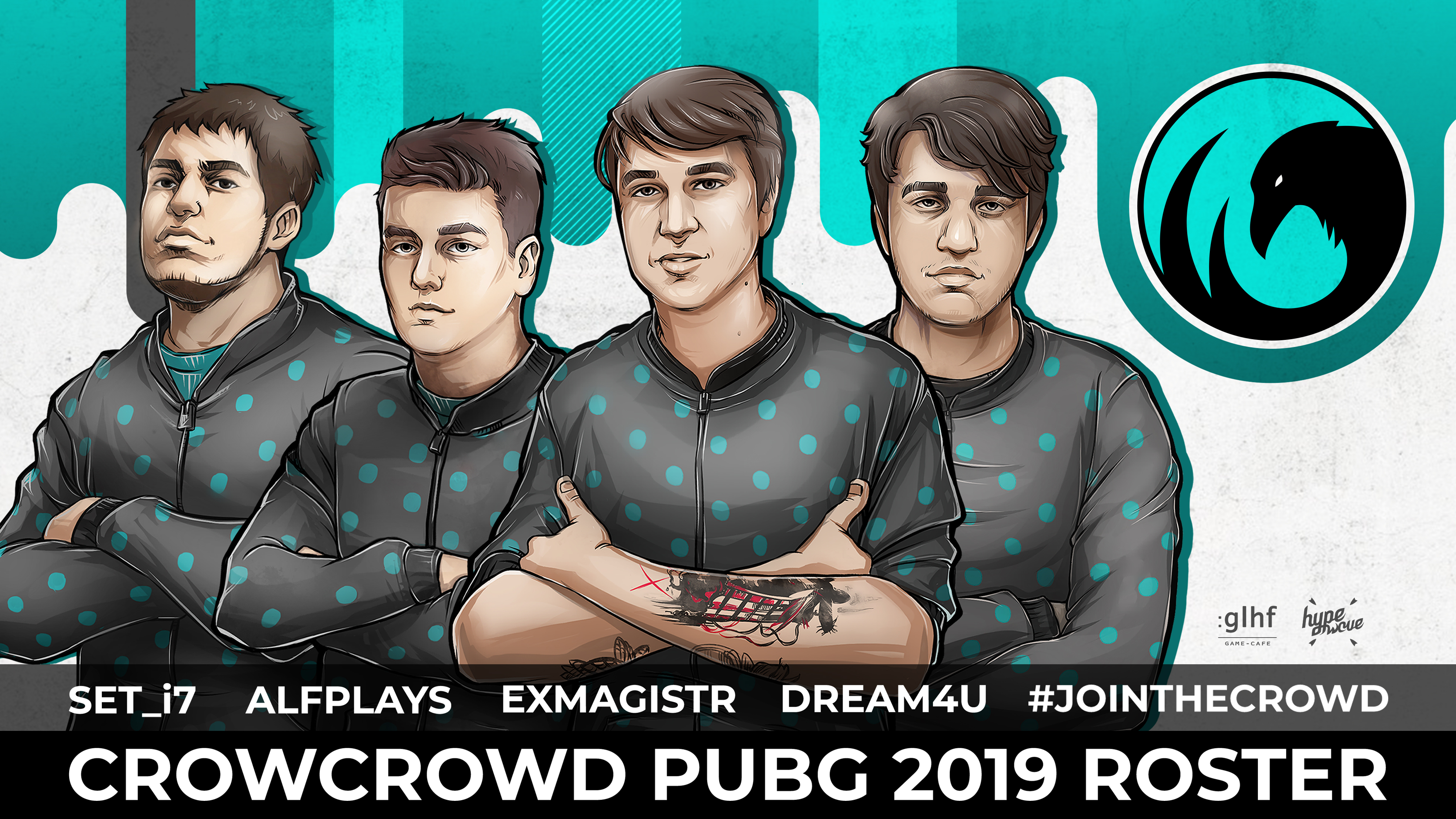 We are happy to announce our new PUBG roster, which will join PUBG Europe League and will travel to Berlin for the title of the best european team! #PUBG #PEL #JoinTheCrowd https://t.co/6zYLSzzP44 pic.twitter.com/04qSjdaXc2

— CrowCrowd (@crowcrowded) 15 февраля 2019 г.
On the LAN-finals in Minsk, as a part of the PUBG Europe League qualifiers, Alpochinki occupied the 10th place, thus getting a slot in the League.
The lineup of CrowCrowd:
• EXMAGISTR
• Dream4u
• SeT_i7
• ALFPLAYS
The main stage of the PUBG Europe League will be held in a studio format in Berlin. There 10 winners of the LAN-qualifiers and 6 invited teams will compete for seasonal points and a share of 1,000,000 euro.
Follow our socials - Facebook and Twitter, and be kept up-to-date about the latest events in the universe of PUBG.