Dota 2
October 13, 2017 19:51
CompLexity Gaming reached the Playoffs
CompLexity Gaming turned a tide of the meeting after the first lost map and won over Na'Vi 2-1, thus securing a slot in the Playoffs at SL i-League Invitational S3.
Up from the first minutes of game the teams were trying to impose their own game, but it was all in vain. Na'Vi and coL were going toe-to-toe in terms of statistics, however the CIS-squad were making more beneficial kills and exchanges. Reaching the stage of mid-game, Natus Vincere started gaining pace. compLexity started to lose control over the map and a space for farm, that helped them to deevelop the core-heroes of Na'Vi. The favorites of CIS-community were picking up every team-fight, catching every mistake of their opponents and killed the first Roshan.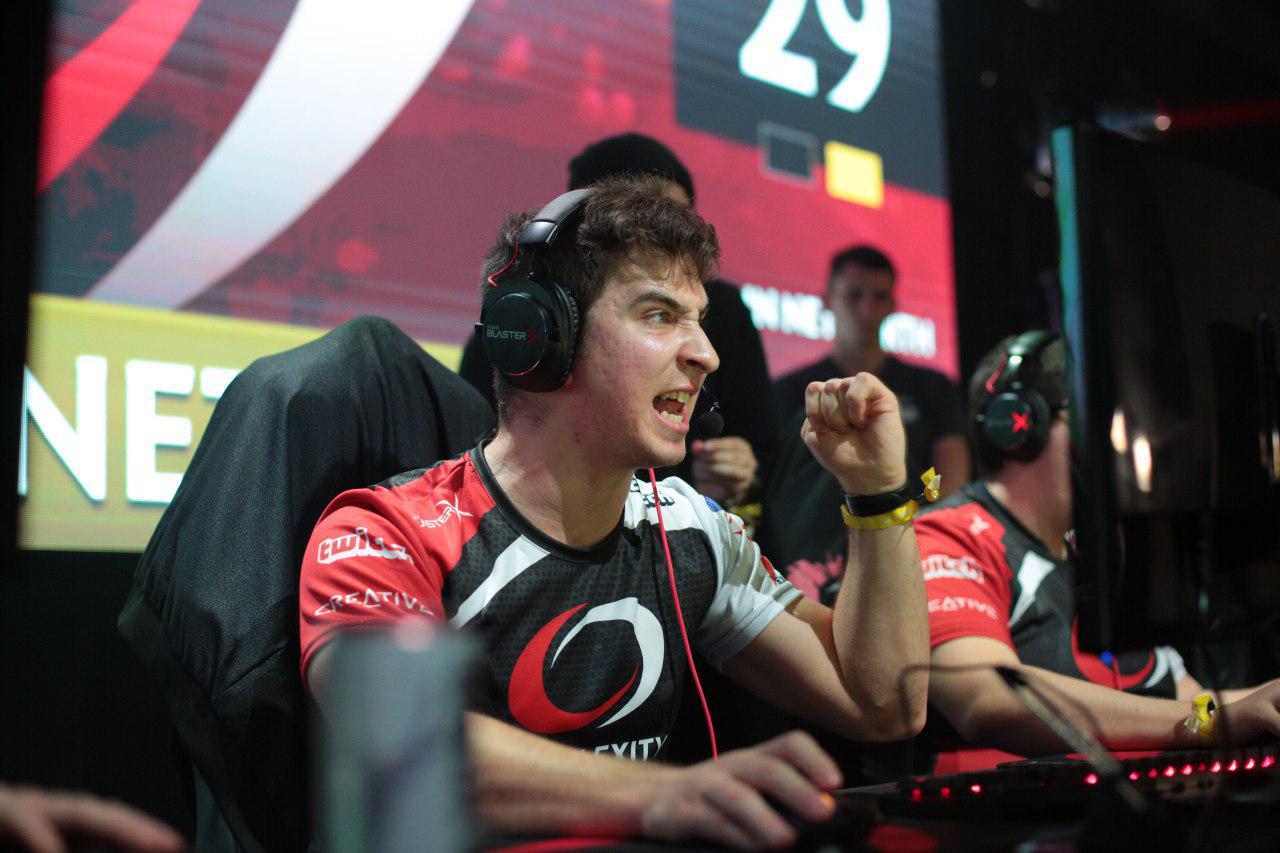 Natus Vincere were dominating for quite a long time in order to take a lead in 10 thousands of networth. Lina and Chaos Knight have completely performed their role in the final stage of the game and brought their team to a victory with the support of the rest of heroes. The first map was finished on the 30th minute.
On the second map Na'Vi failed the start, not being able to withstand the onslaught of god-like Beastmaster by Moo, whose range of kills reached 8/0/2. However, Natus Vincere have quickly got back on track: the CIS-squad started making kills, Dendi on Queen of Pain made it to the top of networth. After that on the map arose silence. It was terminated after coL got back to the base of Na'Vi with Sniper and an army of subordinate creatures by Chen. Na'Vi failed to stop the attack of compLexity and surrendered in a while.
On the start of the third map was held an even fighting. The first serious team-clash took place nearby the Roshpit with great losses for Na'Vi, but with Aegis for GeneRaL. As a result, Natus Vincere started to lose the gained positions and coL — to increase their advantage. Already on the 20th minute the 12K advantage of networth was gained by the American squad, which was actively pushing lanes with the help of Nature's Prophet.
The heroes of Na'Vi began to die more often than to kill and soon coL closed the opponent on his base. On the 29th minute Natus Vincere tried to kill the Roshan in response, but were caught by compLexity, lost their heroes and, pretty fairly, surrendered.
CompLexity Gaming become the second confirmed participant of the Playoffs within SL i-League Invitational S3 after Team Liquid. While Na'Vi are awaited by the decider-match in group «B», where they will have to meet with Team Secret or Newbee.