CS:GO
October 07, 2018 19:29
cadiaN: "My job has been to focus on the future [...] for how we become the best team in the world"
North are one of the teams that arrived to StarSeries i-League Season 6 with a new roster. As the media day at the event started, we had a conversation with their new IGL - Casper "cadiaN" Møller, who joined the team to replace Mathias "MSL" Lauridsen.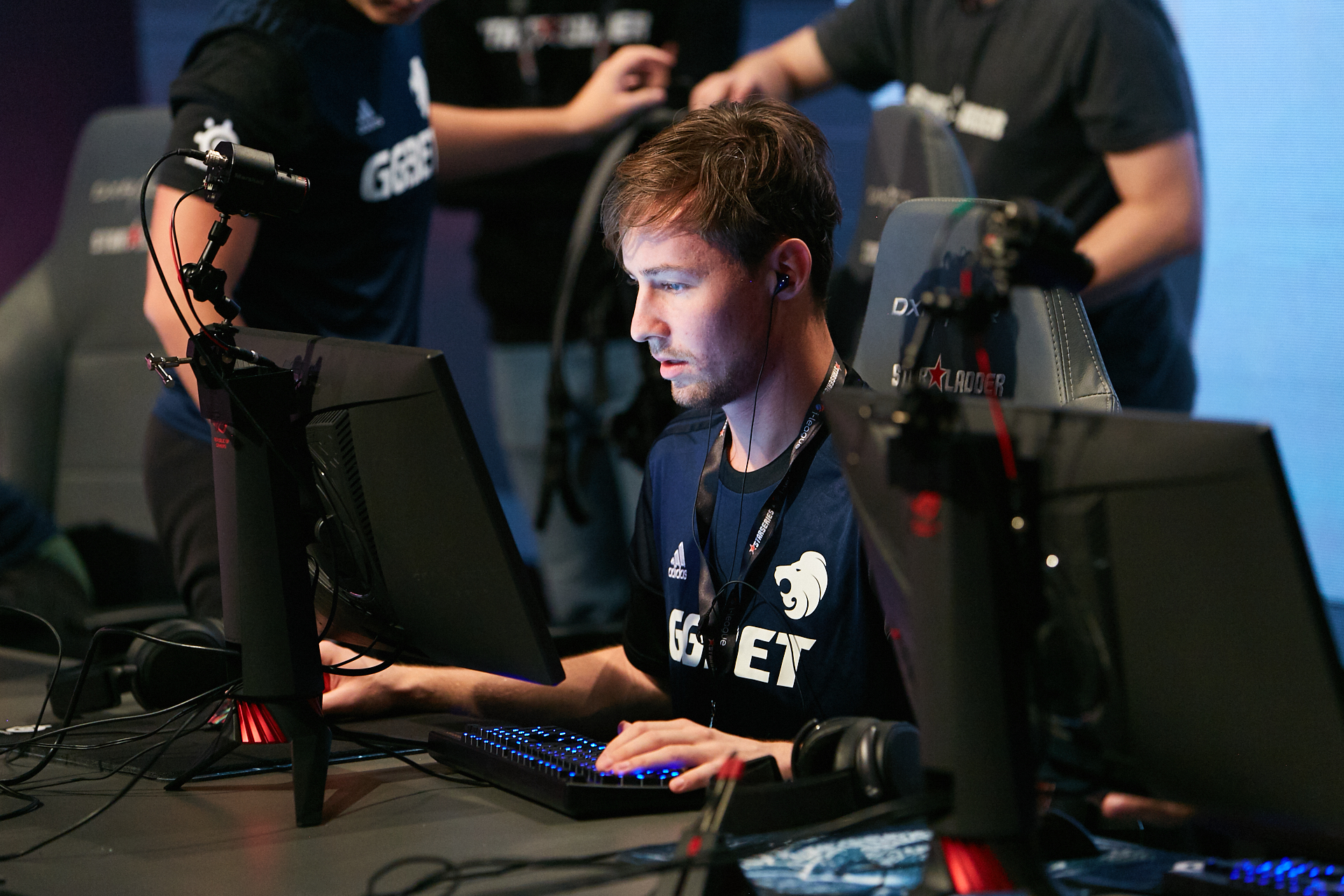 During the 10-minute chat, we discussed how his transfer from Rogue became real, on which things they have been working on in North, and why copying someone's playstyle is not as easy as it seems.
When did, or at which point, the negotiations between you and North begin?
The negotiations between Rogue and North started after the Major in London. I can't tell you exactly the date because I don't know it. I know that North was approaching Rogue after the Major.
So, you had no talks before the Major?
Yes, that is correct.
You've spent a lot of time in English-speaking teams before that. Now, you are in North, which is a Danish team. How does it feel, and how much you missed it?
It's obviously way easier to speak your native language when communicating. But also, I've played for international teams for so long that I've been getting used to speaking English in the game. For me, it wasn't really an issue anymore. But obviously, being back in Denmark closer to friends and family, is a big value for me and something I've been wanting. But also, I was feeling welcome in Vegas. Rogue and my teammates made everything they could to make me feel welcome. It was definitely also a lifetime experience to live in the US.
Can you tell me how did your former teammates from Rogue react to the fact that you are leaving?
I think they were sad, obviously, because with some of the players I've been playing for a year. That's a long time in CS to have the same teammates. But also, I've got a lot of them wishing me good luck. They thought I deserved the chance, and they were happy for me that I could move back to Denmark and to my family. That was nice, as well.
You joined North as a replacement of MSL. Have you spoken to your teammates about why he eventually got replaced? Do you know the reason why it happened?
I actually didn't really talk that much with them about why MSL got replaced. My job has been to focus on the future and to create my guidelines, my strategy for how we become the best team in the world. I don't know too much history about MSL, but we've been having open talks about in what kind of direction the team wants to go to. We tried to [understand] what they want to do, and what I was doing in Rogue.
Signing of gade puts a question mark because he hasn't lived up to the hype in OpTic. Is there any specific reason why he got the chance to prove himself?
North has had him under the belt for a long while because he was also playing in North Academy. And in OpTic, he actually had two very good events. One of them was the European Minor, and the other one was the Major where he performed individually pretty well. I think he's mechanically a very skilled player, and I actually expected him to lack more behind the decision-making and communication, but he's actually been doing very well.
I think one of the main reason is that ave has been working with him in North Academy, so he knows what kind of things gade stands for. He is a very hard-working and dedicated guy. Also, I think this team has the potential of being the best team in terms of friendship, as well. We are all around the same age group, we share the same interests, and we just get along very well which will be important in a long run.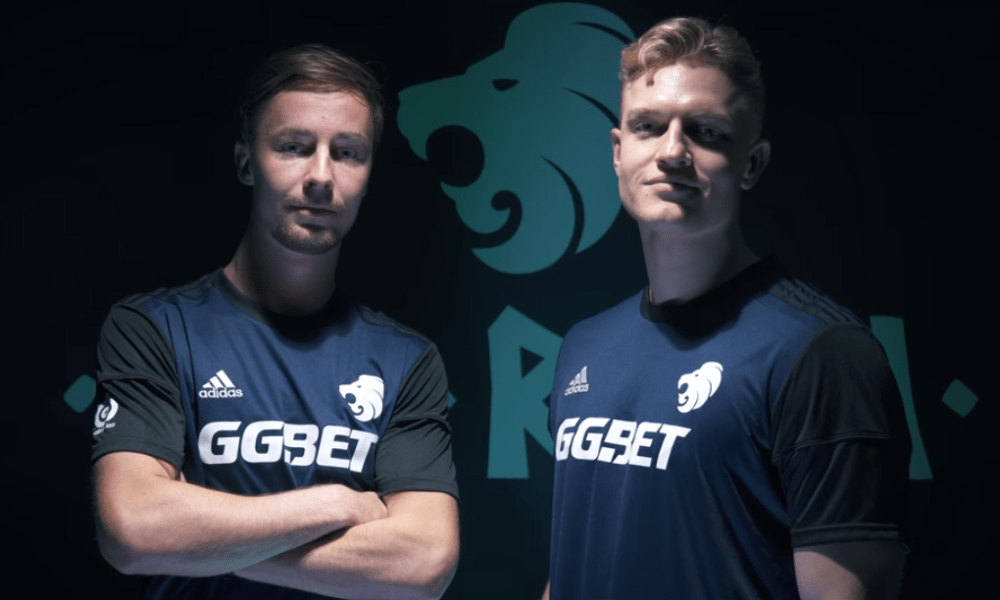 As we know from all teams, Counter-Strike will have ups and downs. You might win a tournament, and you might exit the next one in the group stage. It's important that we start acting like a family. We help each other with pulling each other up if you are feeling down. And I think this team is on its way to becoming good friends, as well.
How are you going to implement gade into the team's structure? Is he going to do niko's roles, for now, or you already have something new for him?
A lot of the roles that he has is niko's. At least on the CT-side. On the T-side, we've been switching up a lot because in OpTic gade was lurking a lot, and I don't necessarily think that's his best role.
I think he might be better at running with the entry pack, taking map control and using his aim more than just waiting on the other side of the map. We try to utilize him more and send him in as an entry-fragger in some of our strategies. That's one of the main plans with him.
OpTic are one of your main rivals here. And they just signed niko. Do you think that this transfer will help them in finding their own footing?
I think that they have a very strong lineup but right now, it seems like they are lacking something. It's hard to say what it could be. But, with the addition of niko, I believe they might become a really good team. If you look at all the individual players, they have a good in-game leader, a good AWPer, experienced players like a crazy guy in k0nfig who is just running around and killing everyone.
That's definitely a rivalry, and we won't underestimate them in the first match-up even though we beat them in the ECS qualification. And I wish them best of luck! A lot of them are good friends of mine, so I wish them good luck.
Obviously, you haven't had much time for preparation for this event. But, from what you've done, on which things you worked on at the bootcamp?
We've been together for soon to be two weeks, so it hasn't been a long time as you say. We've been working our *** off, to be as prepared as possible. We've been having a lot of official games, as well, in the ECS qualification, ESL Pro League, and the results have been really good.
But we've also tried to push ourselves to practice as much as humanly possible, to make sure we have good enough map pool before playing this tournament. Also, we've been doing stuff that is not CS related. We have been working with a sport psychologist, who's been trying to put us in a direction of how do you become a great team.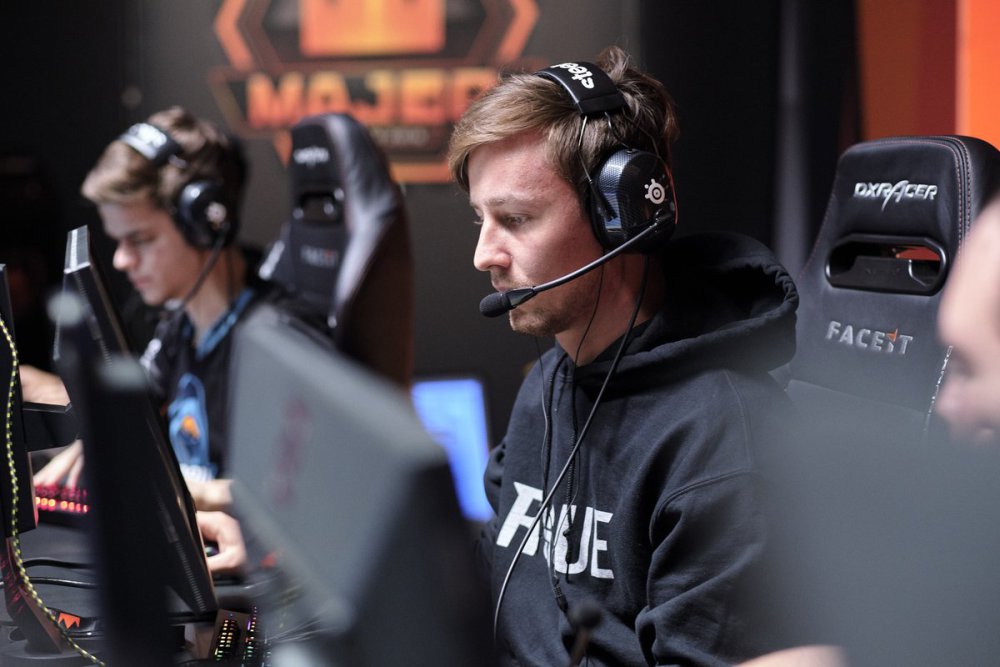 That's a lot to become a great team, and that's a lot more than just playing Counter-Strike. If you want to become the best team, you need to make sure that everyone respects each other, that there is friendship, dedication, all this kind of things. So we've been trying to speak openly about what each person wants, what each person expects. That's been a big thing for us. We had two meetings with our sport psychologist, and I think we are off to a good start.
Before that, have you ever worked with a sport psychologist?
I have, but that was when I was playing handball when I was young. It's a very traditional sport in Denmark, and I was doing it for a lot of years. Back then, we were working with a sport psychologist. But this is my first time doing it in a CS team. And I think it can be very useful. You see other teams who's been having success with that, and I'm actually excited to see where it takes us.
Gla1ve said a lot of times in interviews that teams are trying to copy Astralis' playstyle. He said that from what he's seen at DreamHack, it looked like North were playing much like Astralis. But, it was when MSL was in the team. Now, is it the case for the new lineup of North?
I believe that all the top teams will be looking at the number one team, to see what they do. That's obviously the case for us, looking at what other teams [are doing]. But, that's not only Astralis. It's also Liquid, FaZe, Na'Vi, Made in Brazil, and so on.
We are looking at all the top teams to see what they do right, and what we can potentially use in our playbook. We don't specifically look at Astralis. We look at all the top teams for inspiration.
Choosing between creating your own playstyle and copying someone else, what's better in your opinion?
It's a combination because every team has different players, and you need to make sure that if you steal something from a team you need to be able to understand why they are doing this. You can't just take the grenades and throw them in the same way, run the same way, and make sure that everything will be the same because it won't.
There is a lot of decision-making coming with the strategies. Not only how to execute the strat but also when to do it. You might think that you can just copy a B-execute and do it, but you also need to make sure that you will end up being able to create this execute, be able to [do it]. You need to get "banana" control on Inferno, how do you get that, so there is a lot of things you need to have in the process before you can execute the strategy.
So I think it's a combination. I think it's good to copy sometimes but you also need to have your own ideas.
North got off to a good start at StarSeries i-League Season 6 by beating OpTic Gaming on Overpass in Round 1. Now, they are in the 1-0 pool, waiting for their next opponent in the group stage to be drawn.
The interview was given to StarLadder's @EllanarkJesus