CS:GO
July 18, 2017 22:25
BIG and Gambit reached the Playoffs of PGL Major Krakow
The group stage within PGL Major Krakow is already finished for four teams: BIG and Gambit reached the Playoffs with the final score 3-0, while Vega Squadron and FaZe Clan were knocked out of the contest.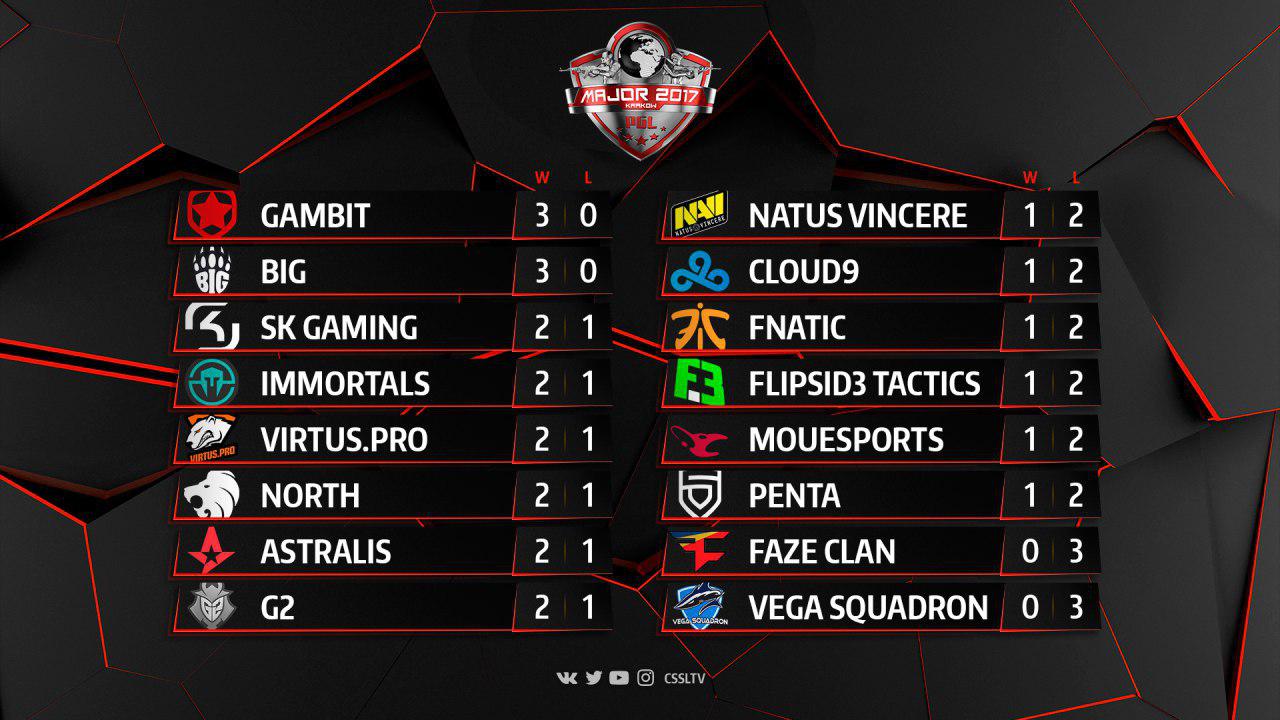 Final table of the third gaming-day
BIG and Gambit gained the upper hand in matches for an advance to the Playoffs of Major and retained the status of «Legends». Unfortunately, Vega Squadron and FaZe Clan were knocked out of the championship today, not being able to get a single victory.
A step aside from the elimination from PGL Major Krakow with the score of 1-2 are Natus Vincere, fnatic, Cloud9, FlipSid3, mousesports and PENTA Sports. The remaining six teams have one victory left in order to reach the next championship's stage.
Follow your dreams and never give up ,last chance tomorrow / sigue tu sueno pic.twitter.com/9SarTteUyp

— Sasha Kostyliev (@s1mpleO) 18 июля 2017 г.
Follow the news and announcements from PGL Major Krakow 2017 on our site and in socials - Facebook and Twitter. Subscribe to our YouTube-channel, where may be found all records of the by-past matches from the championship.