CS:GO
October 07, 2018 11:30
AZR: "I don't think [Nifty] wanted to AWP and in-game lead anymore"
Renegades' new ingame leader, Aaron "AZR" Ward, was one of the first players we interviewed during the media day at StarSeries i-League Season 6.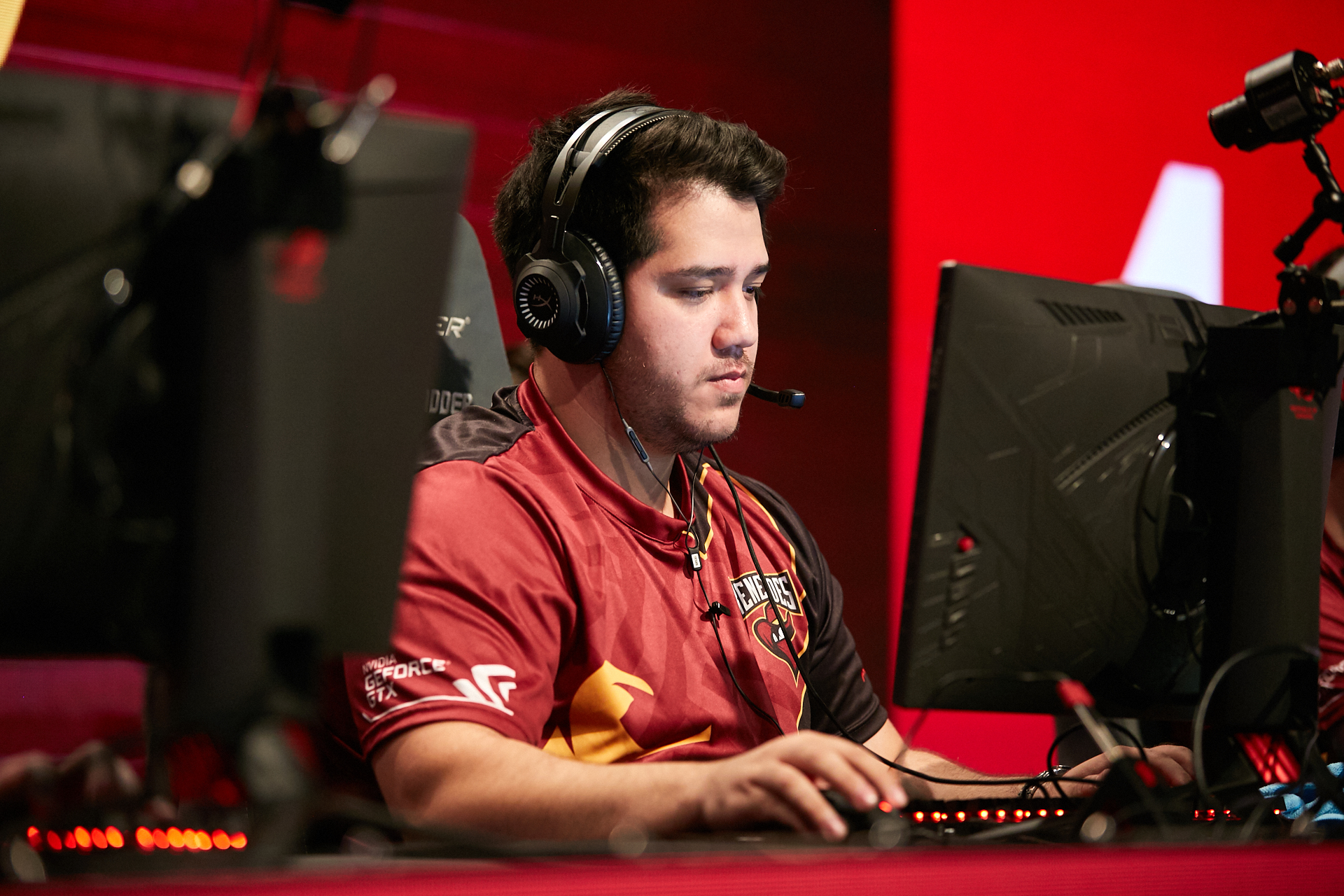 AZR reflected on building the new roster after signing Sean "Gratisfaction"' Kaiwai and Jay "liazz" Tregillgas, the departure of Noah "Nifty" Francis to Team EnVyUs. Also, he shared his thoughts on the potential of their current lineup.
At which point did it become clear that there will be roster changes in your team? Have you ever considered an option of staying together?
We had this lineup for too long. I guess for like 6-8 months. And I don't think we were thinking about making roster changes at all until the Major a month ago. And that was a pretty big failure to us, to get knocked out of the Major Qualifier. I guess, after that, management also felt like changes needed to be done, and we also felt ourselves the changes needed to be made. And now we are here with two new players.
From the rumours that were going on, it looked like you were going to build a full Oceanic roster. However, as we can see, Joakim "jkaem" Myrbostad is still on the team. Did you even have such a discussion?
We were thinking of bringing two new players, liazz and Gratisfaction. We didn't really have anything set in stone. There we no talks about us having a set of five Oceanic players. I think, just towards the end, we just sort of made the decision between Karlo [USTILO] and jkaem, and we went with jkaem. That's pretty much it.
What was wrong about Karlo "USTILO" Pivac? Why did he leave the team?
Nothing is wrong with USTILO at all. I think it just came down to [the fact] we just needed a change. And that was pretty much it because we've been playing with the same core - me, Justin [jks], and Karlo - for three years. With us not making the Major, something just needed to change. Unfortunately, it had to be Karlo.
Your teammates are Jay "liazz" Tregillgas and Sean "Gratisfaction"' Kaiwai. Can you describe them to me and tell the reason you chose them?
Gratisfaction is an AWPer. He is a main AWPer now. He used to play for Grayhound Gaming from Australia, and we picked him up. His personality is very relaxed and chill, which I like. And it's roughly been, maybe, 4-5 days of knowing him, so we don't know him too much yet. But just from my overall experience so far in this of couple days, he's been chill, very good AWPer, and he's been a pretty good teammate.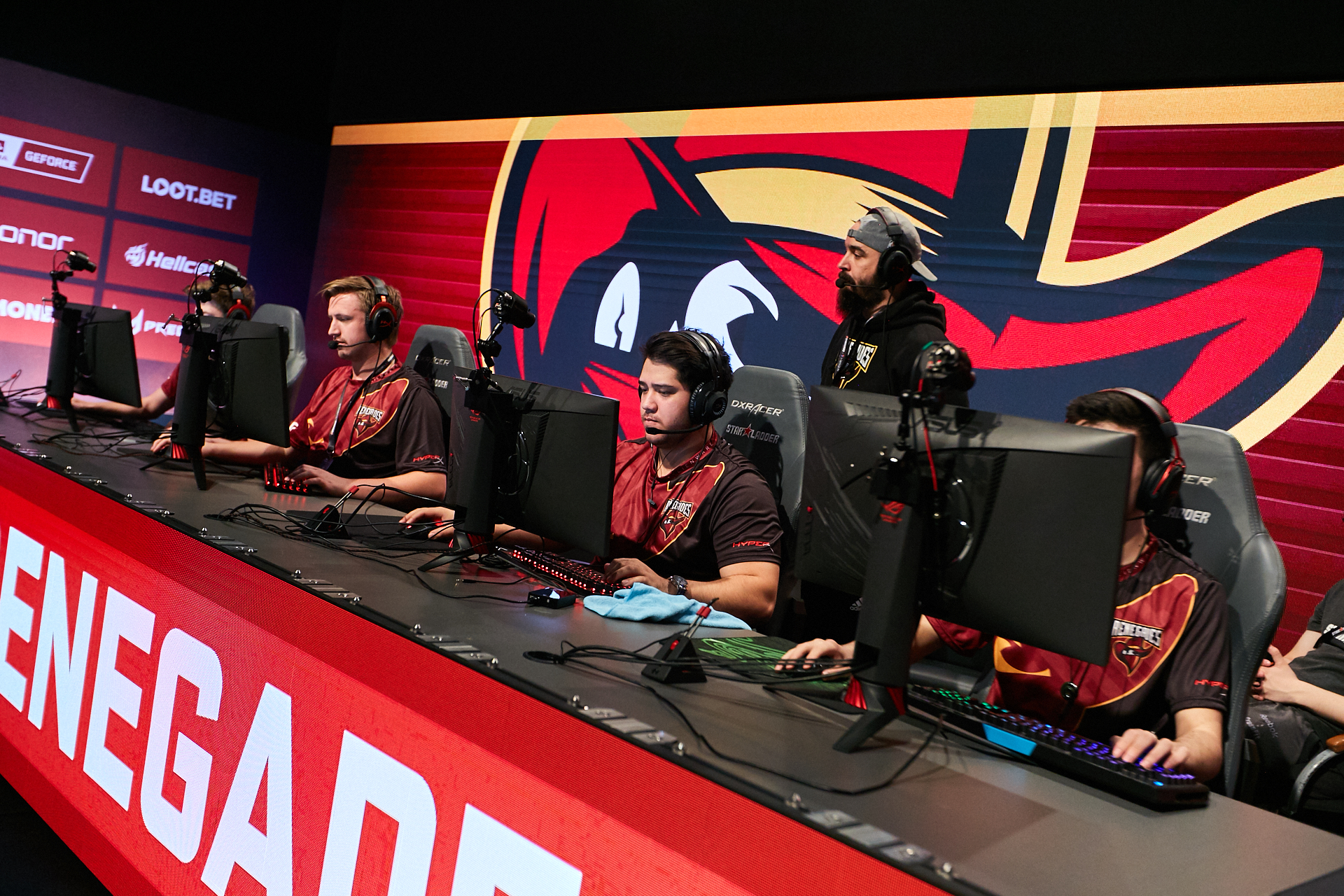 With liazz, Jay, he used to play in the team called ORDER in Australia. He is a very strong rifler. With him coming into the team I feel like I can just sort of put him anywhere, slot him anywhere, and he will do his job and get kills. He is a very strong fragger for sure.
Did you consider signing any North American players while building this roster?
No, we actually didn't really look at any North American players at all. We were also looking towards Europe, Oceania, New Zealand, and so on, but not really North America. We went through a few European players, and we obviously had our priorities for Oceanic players, Jay [liazz] and Sean [Gratisfaction], but no North American players at all.
Did Noah "Nifty" Francis leave the team because he lost his faith in this project? Because when I talked to him at the previous season of StarSeries, he said that he wants to stay with this core and continue working together. Do you know the reason of his departure?
From Noah's point of view, I think he left because he wanted to have a change. I don't think he wanted to AWP and in-game lead anymore, which he was doing previously for us. In his new team, I think he is sort of just like an entry-fragger or something. I'm not completely sure. But I think for his sake he just wanted to change because we've been playing with each other for a while. He felt like thing were getting a bit stale. Yeah, he just wanted to change.
What do you think about his new roster in Team EnVyUs. Is it good for him?
His new roster is a mix of some ex-Splyce players, jdm, and himself, and I'm not sure what to think about that roster yet, to be honest. It's a weird roster, I feel like.
The departure of Nifty surely caused some changes in the team's structure? Can you talk about things that you've changed after bringing in two new players?
So, obviously, Nifty was an AWPer and an IGL, and we had to bring an AWPer, which is obviously Sean, Gratisfaction. And we needed an in-game leader, so, at the moment, I'm in-game leading for the team. I've never really in-game lead before, but I've always been like a secondary IGL to the team, always being very vocal and showing my opinions on what to do. I think so far, since I started in-game leading, it felt pretty natural.
Talking about the roles, you have no coach right now. Do you have any plans to sign one?
Yes. For the future, we definitely plan to get a coach to obviously help me with in-game leading since I haven't done it for so long. I think we will get a new coach pretty sure for sure.
.@kassadCSGO seems to have reunited with @Renegades for #StarSeriesS6! pic.twitter.com/PewIxXZ0Bj

— HLTV.org (@HLTVorg) October 7, 2018

As we are talking about coaches, what happened between you and Steve "Ryu" Rattacasa? He was the first one who announced that he is leaving the team.
I guess, with Ryu, we had him on trial for a little bit, and I think, towards the end, management didn't want to go the same way with Steve. And I don't think the team wanted to go down with Steve, either. It was just sort of mutual. We just went out in separate ways.
This is just a beginning for your new lineup. Do you believe that his roster has the potential to be the best from those that Renegades has ever had?
It's hard to say, as far as it is right now, but having these two players that are hungry, I think it also brings a lot of hunger to myself, jkaem, and Justin. They are two solid players. I think this team can definitely be the best iteration that we can see, for sure.
Let's talk about your thoughts on the upcoming group stage and your confidence going into the tournament?
Right now, I guess we don't have too many expectations because we are obviously a new lineup. It will be nice to at least hit the Playoffs, get out of the group stage.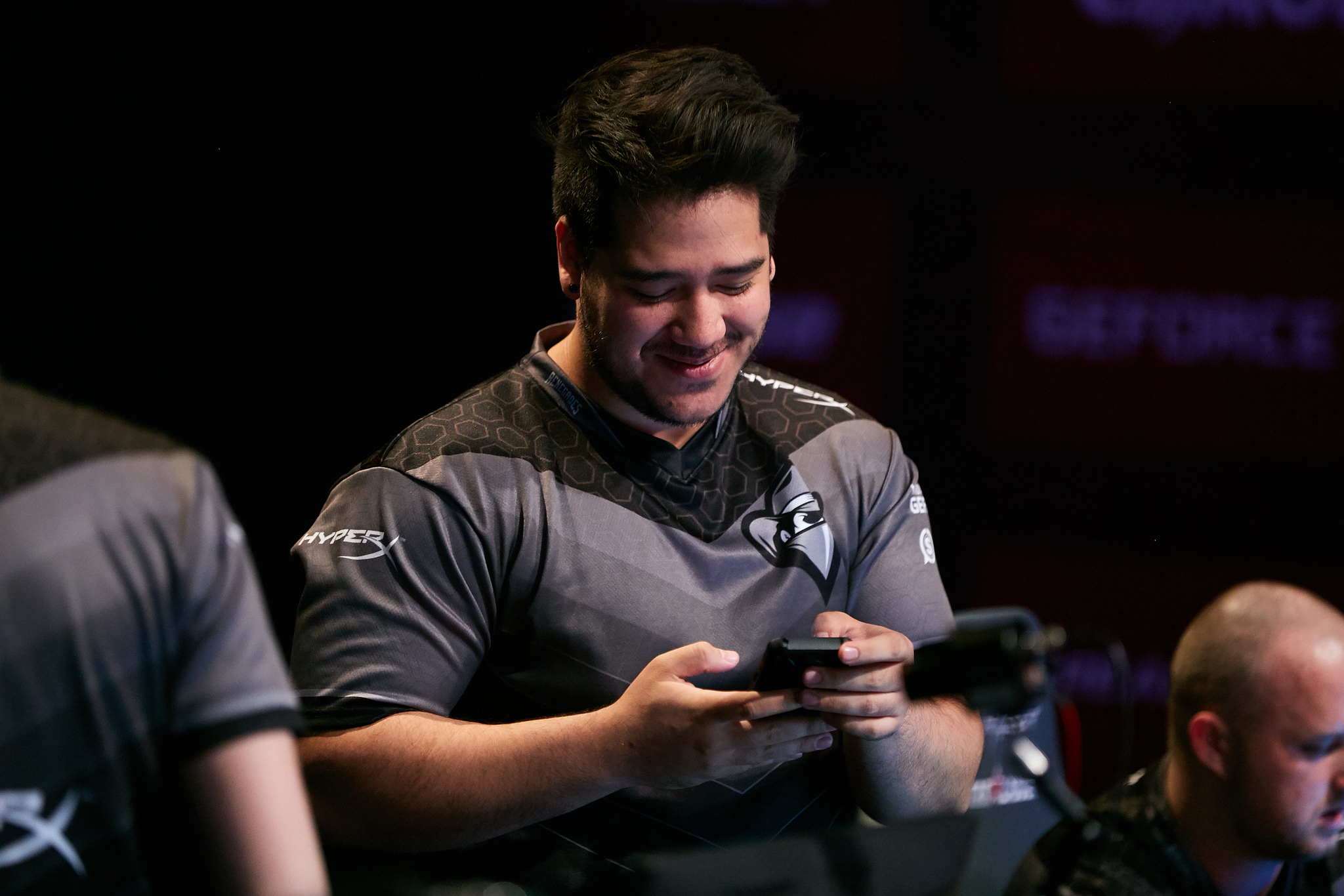 We are facing CyberZen first, the Chinese team. There is no much information on them but we've always played pretty decent against Asian teams. We are not going to underestimate anyone at all. We are going to research everyone and make sure that we are going into every game as planned as we would be facing Astralis or something like that.
Maybe you also can name any specific opponents that are your favorites to win this event?
The favorite for this event, I think, would be probably mousesports. Coming off after that win in ESL New York, obviously, they looked to be in good form. So I think they are the team to look out for.
I guess NRG are up there also. They are pretty decent right now. They've had some pretty strong results lately, hitting a lot of Playoffs. I think they will be in the top-4. Probably North, also another team to look out, and probably BIG. Yeah, they are pretty solid right now, but mousesports is definitely the front runner.
Renegades kicked off their performance at the event in Kiev with a loss against CyberZen in the first match on Inferno. Now, they are in the 0-1 pool of the Swiss Group, waiting for their opponent in Round 2.
The interview was given to StarLadder's @EllanarkJesus