CS:GO
July 19, 2017 15:21
Astralis — the Legends of PGL Major Krakow
The Danish squad Astralis became the next participant of the Playoffs within PGL Major Krakow 2017, prevailing over the Frenchmen from G2 Esports.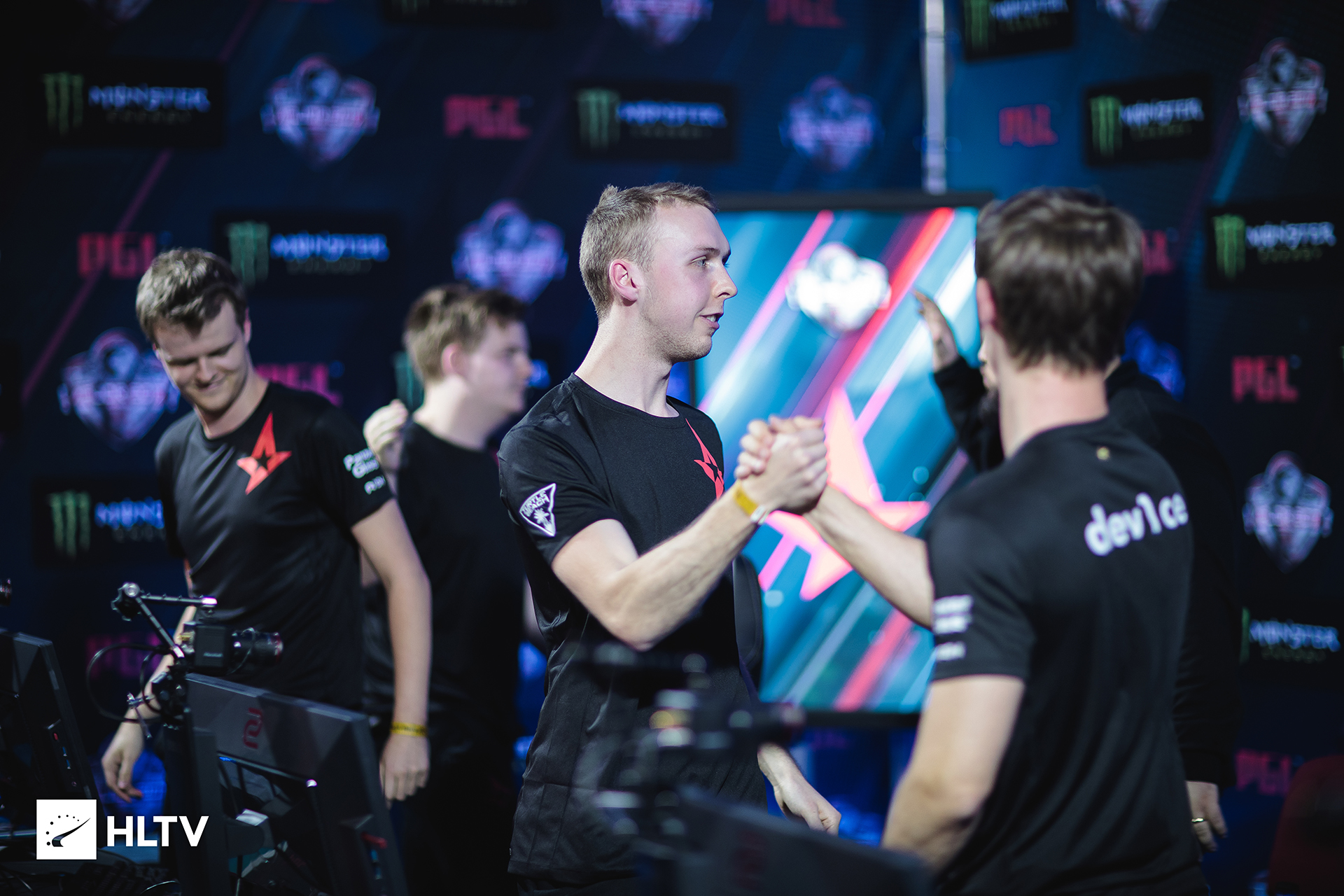 photo credit: HLTV.org
A game for another ticket to the Playoffs was held on Inferno. Being left behind at 0-2, Astralis, as it's usual for them, started winning after the first gun-round and soon secured a lead at 5-2. The tactical pause and failing clutch by Xyp9x didn't help G2 to change the alingment of powers on the map, so the Danes finished their performance for the T-side with a double advantage 10-5.
A victorious second pistol round let Astralis increase the gap up to 13-5. The attacks of G2 Esports happened to be way not that effective, as for the comeback, so the Frenchmen picked up only a single round. Astralis finished the match with 16-6 in their favor.
YEAH!!! Final 8! Legends! #PGLMAJOR #tothestars #winningmoment GG @G2esports pic.twitter.com/YhTesNCl5c

— Astralis (@astralisgg) July 19, 2017
Astralis finished their performance within the group stage with 3-1, thus reaching the top-8 of the tournament. In turn, G2 Esports stops on the mark of 2-2. The Frenchmen will have to play in the last fifth round of PGL Major Krakow, where they won't have a room for mistake.