CS:GO
March 24, 2019 00:50
Astralis crowned champions of BLAST Pro Series: São Paulo
The Danish team has conquered the trophy of BLAST Pro Series: São Paulo 2019 and earned the cash prize of $125,000. In the final match, Astralis defeated the Americans of Team Liquid with a 2-1 score.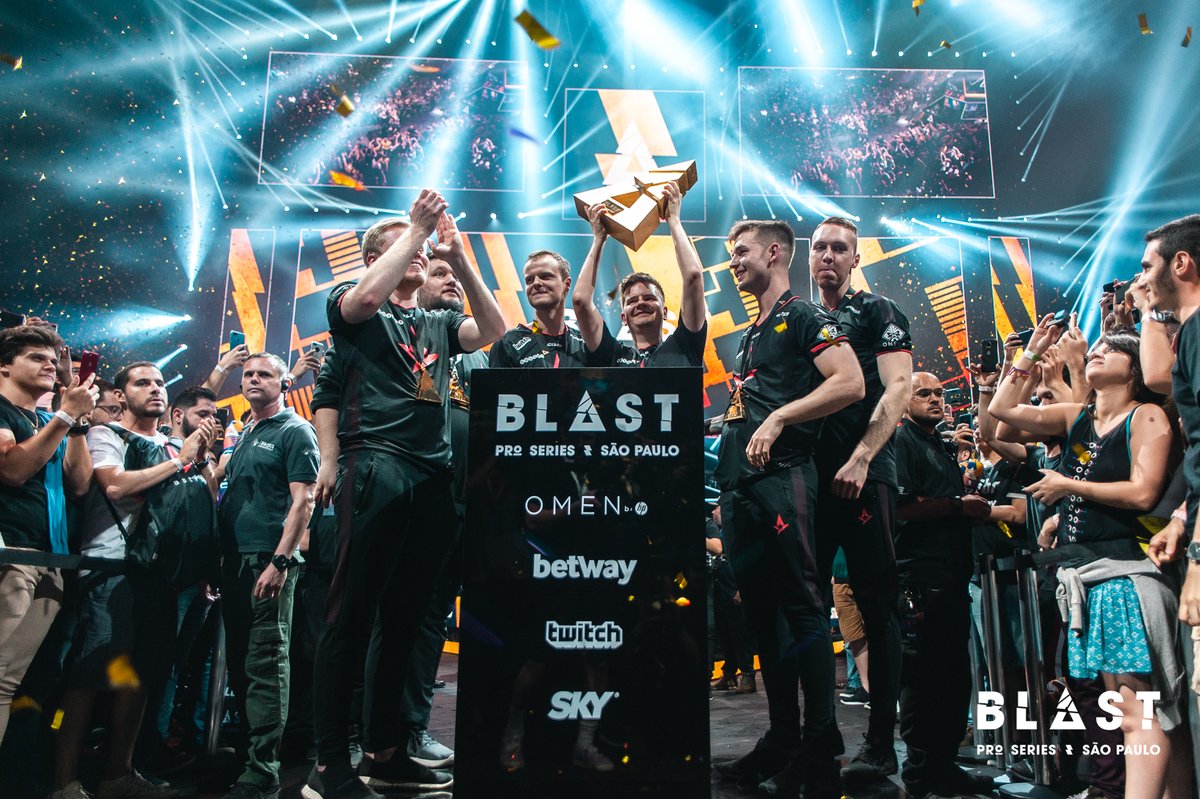 Astralis' collection of trophies has got a new title
photo credit: RFRSH Entertainment
The first team to take the lead in this series was Liquid. The American squad won its map pick Dust II 16-13, and that was the first loss on this map for the Danes at this event (4W-1L). At the end of the opening game, Nicholas "nitr0" Cannella had the highest amount of kills: 22-15 K-D, 1.21 HLTV KDR.
Astralis managed to tie the score after the second map Inferno had been finished. Lukas "gla1ve" Rossander's troops took away 11 rounds on the T side and got the job done as the CTs — 16-8. In this game, gla1ve himself performed better than any other player: 103.2 ADR, 1.54 HLTV KDR, 21-16 K-D. On the third map, Overpass, the Danish five followed the same pace and crushed Team Liquid 16-2.
The final results of BLAST Pro Series: São Paulo:
• 1st place — Astralis ($125,000)
• 2nd place — Team Liquid ($50,000)
• 3rd place — ENCE Esports ($25,000 + $20,000 for winning BLAST Pro Standoff)
• 4th place — Ninjas in Pyjamas ($15,000)
• 5th place — FaZe Clan ($10,000)
• 6th place — MiBR ($5,000)

The MVP award at BLAST Pro Series: São Paulo has been claimed by Nicolai "dev1ce" Reedtz. It is the first MVP medal for the Danish superstar in 2019 and the eighth one over the past ten months!
The HLTV x betway MVP medal for #BLASTProSeries Sao Paulo goes to @dev1ce!

This is his 8th MVP award in the last 10 months! pic.twitter.com/W0DXCuXwd2

— HLTV.org (@HLTVorg) March 24, 2019